5 Food Diary Apps to Track What You Eat and How It Affects You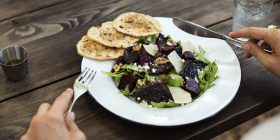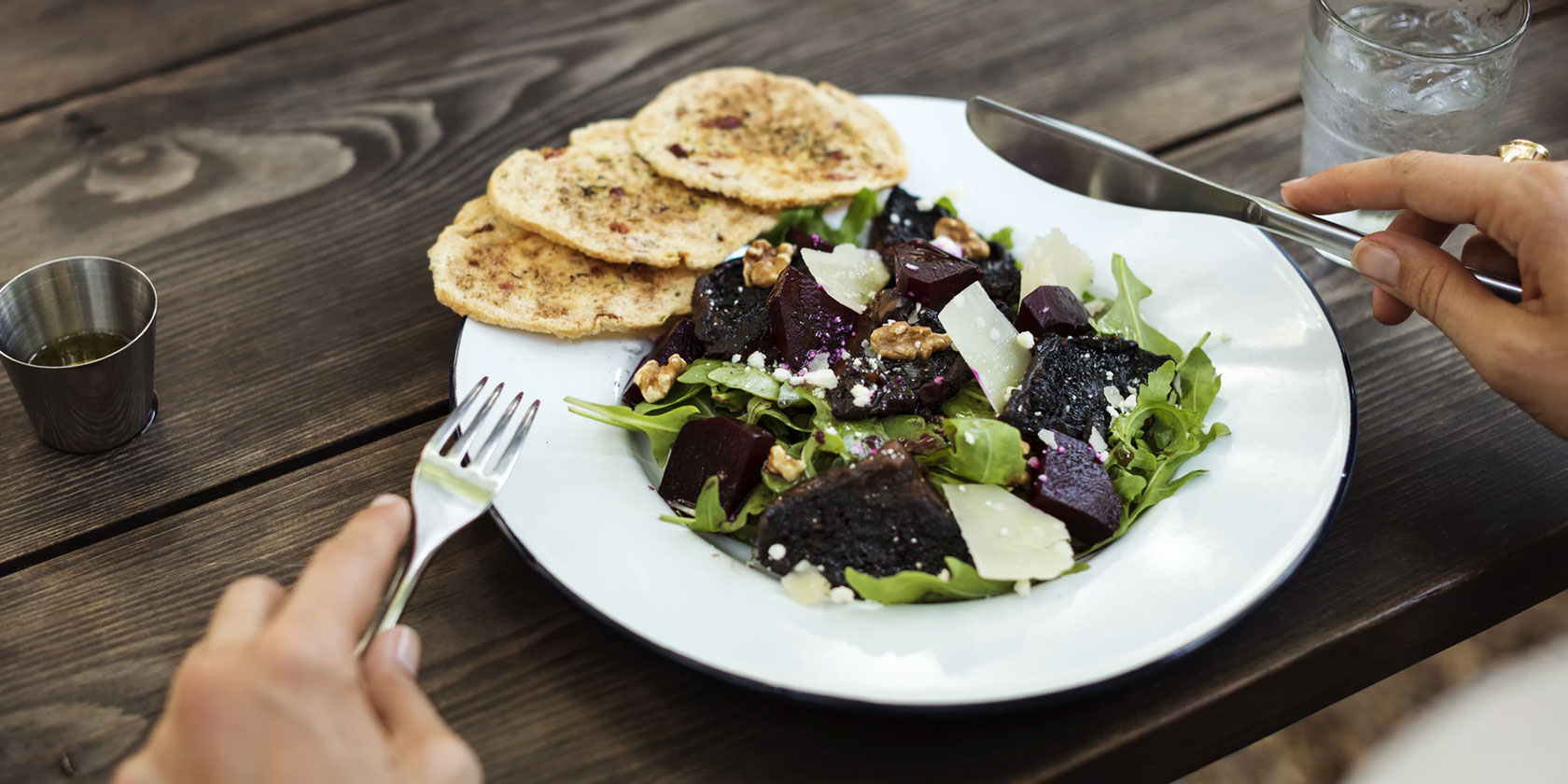 What you eat affects how you are. And it's not your weight alone. Food affects mood, health, and other lifestyle factors. Track what you eat with these food diary apps to discover how food impacts you.
It might seem like a pain to track every single thing you eat, from odd snacks to meals. But much like it's a good habit to maintain a journal, it's a good habit to log all your food consumption. You'll discover new things about yourself.
The best food diary apps have different approaches. Some ask to only add what you eat, others ask for more details. Take a look and pick what works well for your style of journaling.
See How You Eat (Android, iOS): A Visual Food Diary
The easiest way to start your food journaling journey is by taking photos of every single thing you eat. See How You Eat is still a work in progress, but it's a pretty cool app for beginners.
The idea behind the app is that most food diary apps require too much input (like calorie counting apps) and are thus a turn-off. See How You Eat requires nothing more than taking a photograph of what you ate, and then you move on. For beginners who forget to do so, it also includes reminders so that you can get alerts during your regular meal times.
Ideally, you should take photos of every single thing you eat, from a drink of water to the biggest meal. See How You Eat limits you to 12 photos a day, so you can't use it for water or maybe even your coffee breaks. There are still a few bugs too, but the app works well enough for beginners to start tracking their food.
Download: See How You Eat for Android | iOS (Free)
YouEat (Android, iOS): What You Eat and Why You Eat It
YouEat is a gorgeous food tracker and journal app that wants to chart the path of all your meals and ask why you ate them. It basically shows you the triggers that make you eat right or stray from your diet plan.
Here's how it works. You take a photo of whatever you're eating and mark it as on-path or off-path. The "path" is your diet plan, so whenever you cheat or have something you aren't supposed to, mark it as off-path. For each photo, you also mark why you ate that meal, such as hungry, stressed, cravings, it was time, etc. And you can add notes, of course.
Do it regularly and YouEat's path becomes an excellent way to look at the food choices you make, and the reasons behind them. Adding that reason is a good way to figure out what triggers are causing you to break your diet. Stuff like this is what you need to stick to your diet and lose weight.
Download: YouEat for Android | iOS (Free)
RiseUp (Android, iOS): How Your Food Affects Your Mood
RiseUp recognizes that what you consume affects your mental status, especially if you suffer from any disorder. The app lets you track what you ate and how you felt that day, giving you recognizable patterns over time.
The meal log is where you add what you ate, how you ate it, and even if you ate it alone or with other people. You also add how you were feeling around that meal time. RiseUp also has a few target behaviors that you can add to the meal, such as weighing yourself before/after, or binge-eating. It's all about recognizing patterns.
RiseUp also sends you reminders throughout the day to check-in with your current feelings and thoughts. When you take all of that data together, you'll get a picture of how food affects your mood.
Download: RiseUp for Android | iOS (Free)
Cara (Android, iOS): Advanced Full-Body Tracker
Cara is an excellent app for advanced users who want to connect their food and water consumption with symptoms in their lives. Apart from food, it tracks a range of other factors, so you can connect the dots later.
Like with the other apps, every time you eat or drink something, add it to Cara. There are no fancy drop-down menus here, simply type it, and take a photo if you want. Cara also tracks water intake. Not drinking it can have adverse health effects, so this is a good way to remember to drink water.
Other factors you add include your stool, digestion, mental status, medications and supplements, period, skin condition, workout, sleep, and pain. Over time, patterns will emerge that make connections between your health and food. So if eating pineapples gives you rashes, this is the best app to find that out.
Download: Cara for Android | iOS (Free)
MyPlate (Android, iOS): Simple Calorie Counter With Great Community
MyPlate is a calorie counting app by LiveStrong, which means you get the entire existing LiveStrong community to push you along in your goals and desires. It is like any of the other calorie counting fitness apps, but I found its interface to be easier and more pleasing to use than any other.
MyPlate asks you to set goals, such as watching your carb or sodium intake. Then it's about logging everything you eat. It is simple to add anything by searching from the database of two million items, or by taking photos of bar codes to automatically identify items. MyPlate will automatically calculate the calories and nutritional break-up.
The app is actually very similar to other heavyweights like MyFitnessPal, HealthifyMe, or Lifesum. If you prefer any of those, go with that. But if you haven't tried any other calorie counting app, MyPlate's interface might be easier to start with.
You Can't Skip Exercise
Once you find out what your eating habits are like and how they affect you, you might be tempted to think that it's the only change you need to shed those pounds. But science disagrees.
While a good diet is necessary to lose weight, you can't skip exercise or other healthy choices. To find out more about the science behind this, read our article on losing weight faster with diet or exercise.
Read the full article: 5 Food Diary Apps to Track What You Eat and How It Affects You