Home Computing at IFA 2018: What's New and What's Hot?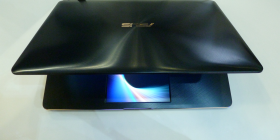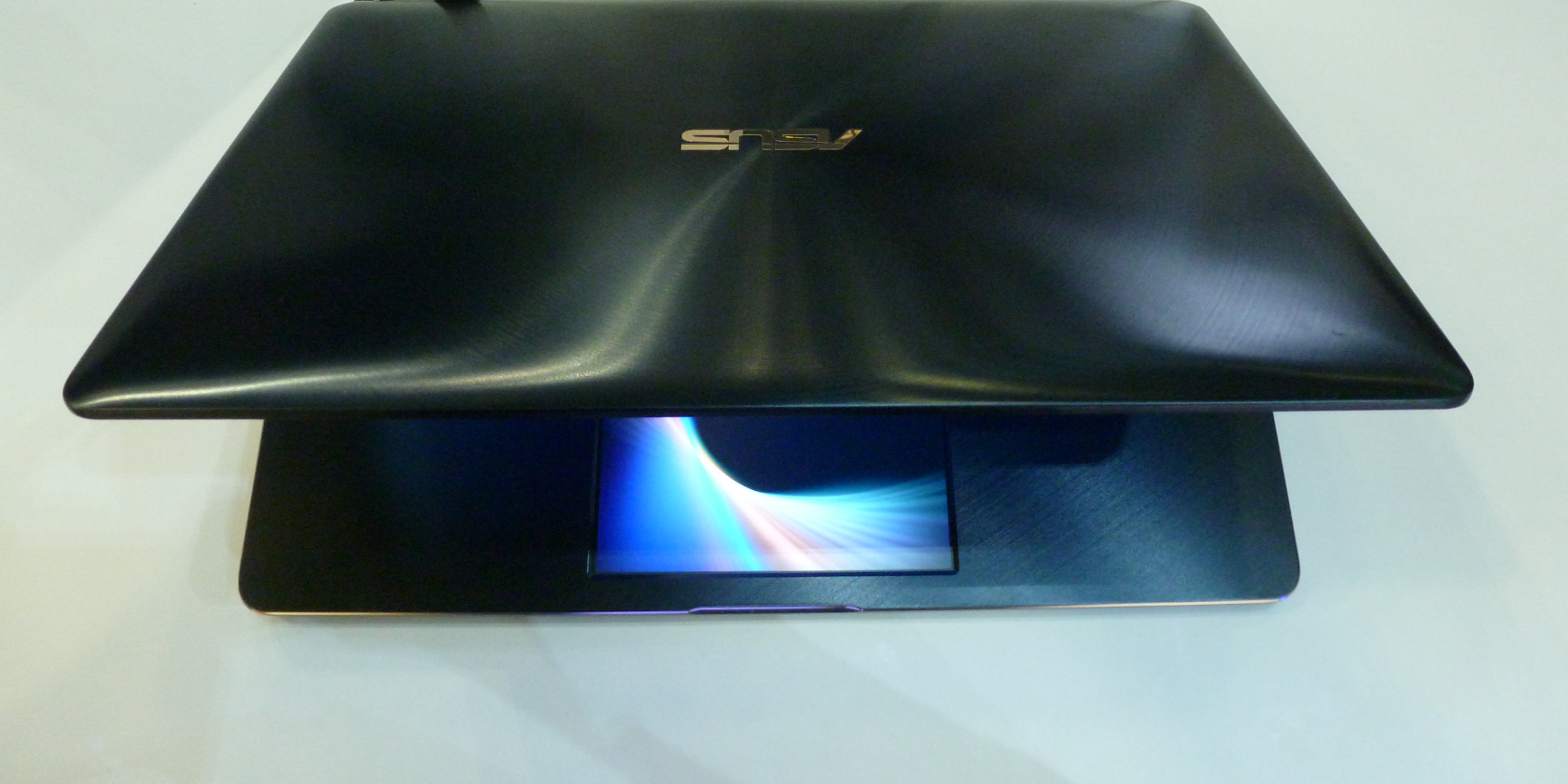 One of the biggest announcements at IFA this year, Europe's consumer electronics show currently taking place in Berlin, Germany until September 5, is Intel's launch of their refreshed 8th Generation processor series. Simultaneously, laptop manufacturers like Asus, Acer, Dell, and Lenovo are releasing new hardware equipped with the new processors.
Intel
8th Generation U-series and Y-series Processors
Intel released two new laptop CPUs, both of which are based on the previous Generation Kaby Lake processors.
The Intel U-series "Whiskey Lake" runs at an ultra-low power 15 Watt. Meanwhile, the Y-series "Amber Lake" gets by with an extremely low power 5 Watt, which should significantly increase the battery life of devices equipped with this processor.  In contrast to their predecessor, they come with overhauled chipsets, that natively support USB 3.1, among other features mainly relevant to hardware manufacturers.
Moreover, both processors contain firmware- and OS-based updates that mitigate the Spectre and Meltdown vulnerabilities. Unfortunately, hardware-based fixes are not yet available.
So let's have a look at the new laptops equipped with these processors.
ASUS
ZenBook Flip 13 and 15
The hallmark of this series is its 360° ErgoLift hinge. Not only can smoothly fold the display all the way to its back, but when folded back more than 135°, it also slightly props up the keyword to create a more comfortable angle for typing. In addition, this series has the frameless NanoEdge design, characterized by a 90% screen-to-body ratio. Both models offer smart control with face login and active stylus support.
The ZenBook Flip 13 is available with the 8th Generation Intel Core i7 or i5 U-series (Whiskey Lake) processor. This model features an integrated Intel UHD graphics chip and the 13.3″ screen offers a 16:9 Full HD (1920 x 1080 pixels) touchscreen. It supports up to 16GB RAM and up to 512GB SSD storage. At 16.9mm thick, it clocks in at a weight of 1.3kg.
In addition to its 3D infrared front-facing camera, you can get an optional full HD world-facing camera, placed at the top left corner of the keyboard base. While operating the laptop in tent mode, this camera lets you capture the world from your perspective and tune into 3D virtual objects using mixed-reality applications. You can opt out of this camera in favor of better connectivity, specifically a USB 2.0 port.
The unique feature of the ZenBook Flip 13 is the number pad integrated into the touchpad. It turns on or off via the button in the top right of the touchpad.
The ZenBook Flip 15 offers enough keyboard real estate to feature a standard number pad section.
In terms of specs, this model sets itself apart from the ZenBook Flip 13 with improved graphics. It integrates an NVIDIA GeForce GTX graphics card with 2GB dedicated memory. In line with the improved graphics, you can also get it with a 4K Ultra HD (3840 x 2160 pixels) touchscreen, though you can also opt for a Full HD touchscreen.
The Flip 15 weighs 1.9kg, which is fairly light, considering its 15.6″ form factor.
ZenBook 13, 14, and 15
This series features many of the same characteristics as the Flip series, including a frameless NanoEdge display with an up to 95% screen-to-body ratio, a NumberPad in the 13″ and 14″ models, as well as Intel's new 8th Generation U-series (Whiskey Lake) i7 or i5 processor and up to 16GB memory.
The tight designs of the ZenBook 13 and 14, which ASUS praises as the smallest ever, contributes to the low weight of 1.09kg, for both models. The ZenBook 15 weighs only 1.59kg.
ZenBook Pro 15
The ZenBook Pro 15's unique feature is its ScreenPad, an interactive high-resolution LCD touchscreen that replaces the traditional touchpad. Using the ScreenPad, you can move the cursor, launch applications, and create a miniature dual monitor setup by pulling a window from your desktop to the ScreenPad.
Pair that with an 8th Generation Intel Core i9 processor, an NVIDIA GeForce GTX graphics card with 4GB dedicated memory, an Ultra HD 15.6″ touchscreen, up to 16GB RAM, and up to 1TB SSD, all at 1.88kg, and you have a true power user machine. Though you can, of course, get less heavy specs.
Dell
Inspiron 7000 and 5000 2-in-1s
Dell's 2018 IFA exhibition heavily focused on its Inspiron line of  2-in-1 consumer laptops. Both models offer the latest 8th Generation Intel U (Whiskey Lake) series processor, thermal routing through hidden vents, and — except for the 13″ Inspiron 7000 — optional NVIDIA GeForce MX150.
The Inspiron 7000 2-in-1 is available with 13″, 15″, and 17″ touchscreens. On the 13″ and 15″ models, the new 2.7mm webcam enables a shrunk three-sided bezel. They are also the first laptops to feature Temporal Noise Reduction as part of an integrated webcam. Finally, the power button comes with an integrated fingerprint reader.
The Inspiron 5000 is a 14″ 2-in-1, available in two versions, the 5481 and the 5482. The USB Type-C port with power delivery and display support is now standard in the 5000 series, including the 5482. Meanwhile, the 5481 sports a full-size HDMI port, a full-size SD card reader, two USB 3.1 (1st generation) ports, and one USB 2.0 port.
Inspiron 2-in-1 Chromebook
At IFA, Dell also released a high-end 2-in-1 Chromebook. The 14″ premium device features a Full HD IPS display, up to 15 hours of battery life, up to 128GB onboard eMMC storage, USB-C ports, and a stylus with dock.
It doesn't yet run on the latest 8th Generation Intel CPU; it's powered by a Core i3-8130U processor instead.
XPS 13 and 15
Dell upgraded its XPS 13 and 15 families with the newest 8th Generation Intel Core CPUs.
You can get the XPS 13 with a Core i3, i5, or i7. The XPS 15 is available with a 6-core i9 processor. Both come with Dell's UltraSharp 4K Ultra HD (3840 x 2160 pixels) Infinity Edge touchscreen, and a single Thunderbolt 3 port.
If you're a Linux fan, you'll love to hear that you can now obtain the XPS 13 Developer Edition with Ubuntu 18.04 LTS (long-term support, offering up to five years of support).
The 2-in-1 version of the XPS 13 remains the smallest 13″ 2-in-1 currently available. Likewise, the XPS 15 2-in-1 is the smallest and thinnest 15.6″ 2-in-1 on the market right now. One of its highlights is the
Mobile Connect
In addition to new hardware, Dell also presented several software solutions for productivity and media consumption challenges.
Mobile Connect is Dell's wireless PC to smartphone mirroring solution. You can mirror your Android phone to your desktop, receive notifications, write text messages, answer calls, and generally operate your phone from your Windows computer.
Cinema Sound, Color, and Streaming
This set of applications will greatly improve your media consumption. Cinema Streaming uses Killer Wireless and SmartByte can manage your internet bandwidth to guarantee stutter-free video streaming. Cinema Color and Cinema Sound enhance the visual and audience experience, respectively.
Note that both Mobile Connect and the Cinema features are only available with the latest Dell products.
Stay tuned for more laptops featuring Intel's new 8th Generation processors and other cool features as we continue to explore the exhibition.
Read the full article: Home Computing at IFA 2018: What's New and What's Hot?