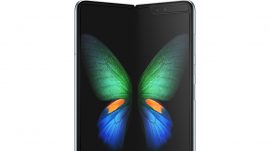 Before Samsung's big event today, just about anyone who's been paying even a little attention knew that it was planning to announce its foldable smartphone. As expected, the company revealed a device aptly named the Galaxy Fold. It pretty much matched up with all of the rumors, right down to the size of the displays.
Why sign up for social media? Young or old, chances are you've taken a plunge of signing up to a social media account at least once. Yet, no other social media platform is quite as prolific and inviting as Facebook. With the revelation that Cambridge Analytica was using Facebook's user data—including but not limited to
Adobe's decision to phase out its one-time payment desktop apps has not been a popular one. While there is merit to paying a one-time larger fee for one desktop app, Adobe's Creative Cloud comes with a lot of great advantages, and represents good value for money. So why should you purchase the Adobe Creative Cloud?