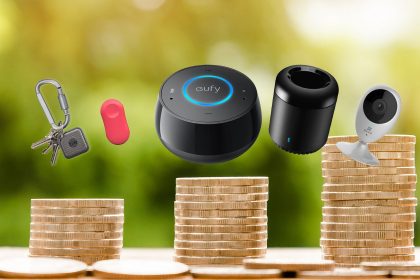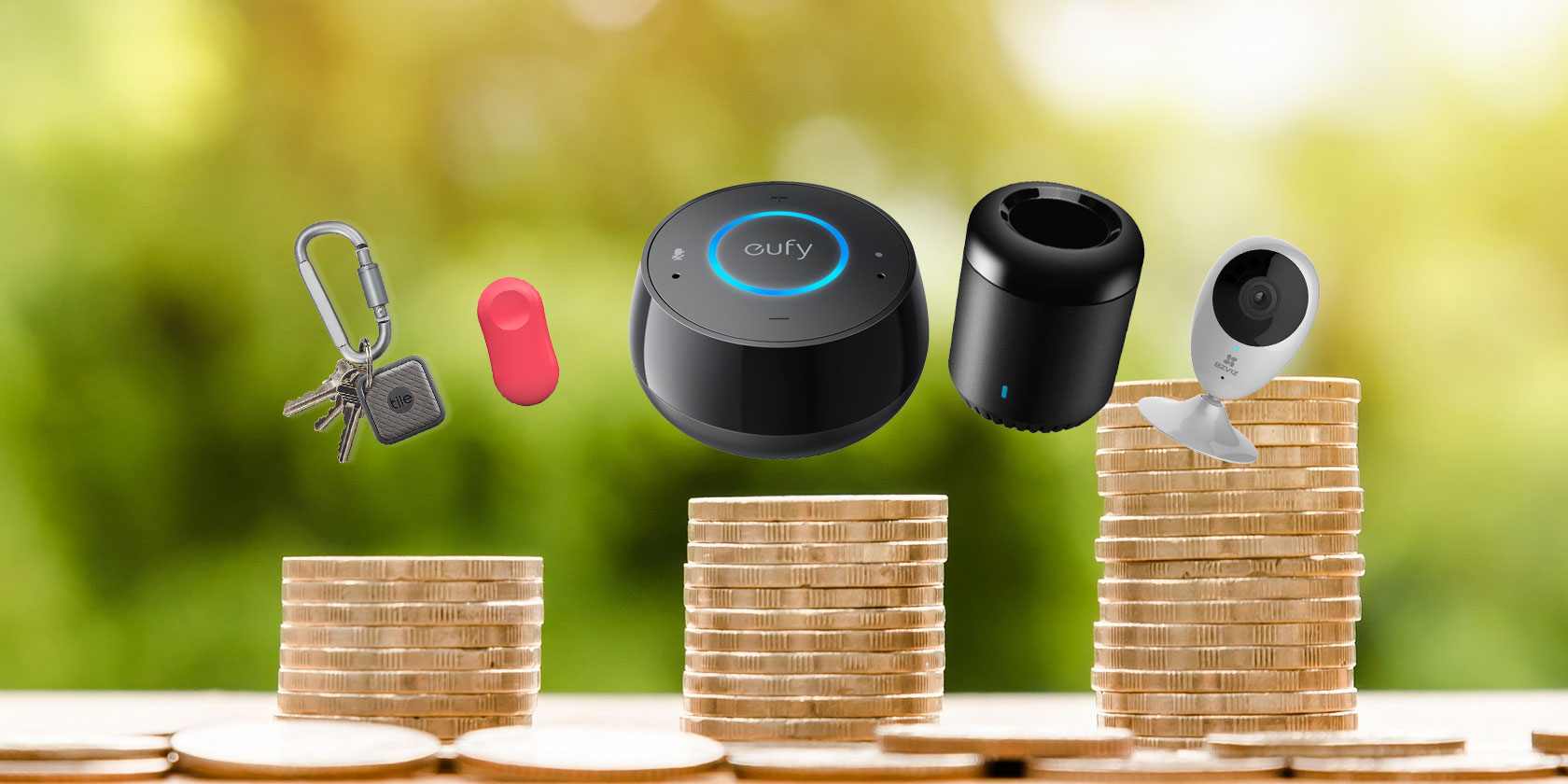 While pretty much anyone can benefit from smart home technology, there have always been many barriers preventing wider adoption. The biggest? Cost.
Many potential buyers haven't wanted to spend hundreds of dollars for just a single device. But we've got some great news for you—smart home products are now much easier to install and, even more importantly, don't have to break the bank.
Here are smart home devices under $ 50 that showcase what technology can do in your home.
Amazon Echo Dot Amazon Echo Dot Buy Now On Amazon $ 49.99
If you're a newcomer to smart home technology, Amazon's Echo Dot is a great place to start. You can use the small Echo Dot on its own or pair it with a larger speaker for better sound using Bluetooth or a 3.5mm AUX cable.
Using the Echo Dot, you can access a huge catalog of Alexa skills to do things like control music, check the weather, or order pizza with just a voice command. And when you decide to start building a smart home, the speaker can control a growing catalog of devices like lights, thermostats, and locks.
TP-Link Smart Plug Mini TP-Link Smart Plug Mini Buy Now On Amazon $ 19.95
Smart plugs are a great way to bring technology to your home in just a snap without spending a lot of money. You can control a TP-Link Smart Plug Mini from anywhere you have an internet connection using the companion smartphone app. Perfect for lamps and other small electronics, you can schedule items to turn on or off at a specific time or even at dusk or dawn.
While on vacation, the Away mode will turn the device on at random times to give the appearance that someone is at home. You can also control the TP-Link Smart Plug Mini with any Google Assistant or Amazon Alexa device.
Wyze Cam Wyze Cam Buy Now On Amazon $ 19.98
You might think that purchasing a high-quality security camera for your home would be an expensive proposition. But thanks to improving smart home technology, that's no longer the case. Using a companion smartphone app, you can stream 1080p video from the Wyze Cam in real-time.
The camera, which features night vision, also automatically records a 12-second video clip when sound or motion is detected. You can access that video in the cloud for free for 14 days. With an optional microSD card, the camera records continuously. The Wyze Cam also uses AI technology to notify you anytime a person is detected instead of an animal or other moving object.
Tile Pro Tile Pro Buy Now On Amazon $ 34.99
Always at the worst moment, something you need—like a set of keys, backpack, or purse—seems to go missing. But the Tile Pro aims to make lost objects a thing of the past. With a built-in keyring holder, the small and water-resistant tracker attaches to almost any object.
And when it comes time to find the prized object, just open up the companion smartphone app. You can ring the Tile within a 400-foot range. If your phone isn't nearby, the device also works with Amazon Alexa or Google Assistant. It works the other way around too. So, if your smartphone goes missing, just double-press the Tile logo to ring it, even if the phone is on silent.
Meross Smart Power Strip Meross Smart Power Strip Buy Now On Amazon $ 25.99
Even the ubiquitous power strip is harnessing smart home tech. The Meross Smart Power Strip features four AC and four USB outlets. You can control each one with a smartphone app or by using a voice command to Amazon Alexa or Google Assistant.
It's also compatible with IFTTT, which offers a number of opportunities to create multi-step smart home automations. The app also allows you to set on/off timers for all of the outlets.
SYLVANIA Smart+ A19 Full Color LED Bulb SYLVANIA Smart+ A19 Full Color LED Bulb Buy Now On Amazon $ 24.98
If you're looking for lighting compatible with Apple's HomeKit protocol, it usually requires the installation of an additional hub to an internet router, requiring extra time and money. But SYLVANIA's Smart+ A19 Full Color LED Bulb brings the HomeKit experience to your home without a hub.
You can select pretty much any color imaginable, including a number of different shades of white, anywhere from warm to cool. You can also control the bulb using Siri or the built-in home app. It can also be part of different HomeKit scenes or automations.
Belkin WeMo Light Switch Belkin WeMo Light Switch Buy Now On Amazon $ 22.49
Instead of a new lightbulb, you can also add a smart light switch to your home. Compatible with any one-way, single-pole connection light with a neutral wire, Belkin's WeMo Light Switch easily replaces your existing switch.
Along with being able to control the switch using the smartphone app, you can schedule it to turn on or off at a specific time of day. You can also control the switch with an Amazon Alexa voice command.
Amazon Fire TV Stick Amazon Fire TV Stick Buy Now On Amazon $ 39.99
With the Amazon Fire TV Stick, you can add smart technology to any television. Just plug the device into an existing HDMI port, and you'll be able to access many different streaming services like Netflix and Amazon Prime Video. It's also a perfect way to cut the cord as the device is compatible with Hulu and Sling TV.
You can control the experience with the included voice remote. So along with the usual buttons, you can accomplish most tasks with just an Alexa command. The Fire TV Stick can also access most Alexa skills.
BroadLink IR Control Hub BroadLink IR Control Hub Buy Now On Amazon $ 23.99
Instead of buying a completely new smart home device, the BroadLink IR Control Hub makes controlling your existing electronics that much easier—there's no more need to deal with a huge pile of remotes that always seem to get lost.
The hub, in tandem with your smartphone, can be used to control IR devices. More than 80,000 are supported, including televisions, DVD players, audio equipment, and air conditioners. Along with simple control, you can also set schedules, create activities, and set scenes for specific devices.
Elgato Eve Door and Window Elgato Eve Door and Window Buy Now On Amazon $ 39.95
As the name suggests, Elgato Eve Door and Window is a completely wireless contact sensor for a door, window, or drawer. Compatible with Apple HomeKit, you can simply ask Siri whether the sensor is resting in an open or closed state.
You can view statistics about open and closed duration and receive push notifications using the iOS app. The contact sensor can also be part of a scene or other automations, too.
Smart Home on a Budget
As you can see, it's easy to bring a great smart device into your home without breaking the bank. And, as technology continues to improve, expect to see more and more devices available at a affordable price point.
If you're ready to get invested in smart home technology, make sure to take a look at the best smart displays for your home.
Read the full article: 10 Cool Cheap Smart Home Gadgets and Devices Under $ 50