SoundCloud is a popular platform that has hosts a community of independent artists and creates awareness of alternative music genres. While SoundCloud is a great option, other platforms are just as effective for uploading your music without making a dent in your pocket.
These platforms are not only great for artists but for anyone looking for new music to listen to. Here, you'll find four SoundCloud alternatives that you can use to upload music for free.
Audiomack is a great place to learn how to distribute your music on streaming services. Many artists find themselves stuck, not moving forward in their careers due to lack of accessibility. The good news is, popular digital stores aren't your only bet. Audiomack allows you to upload unlimited tracks for free.
Audiomack works as a great alternative to SoundCloud because of its huge following. The music platform has over five million daily active users, allowing you the chance to gain more fans while you maintain the supporters you already have.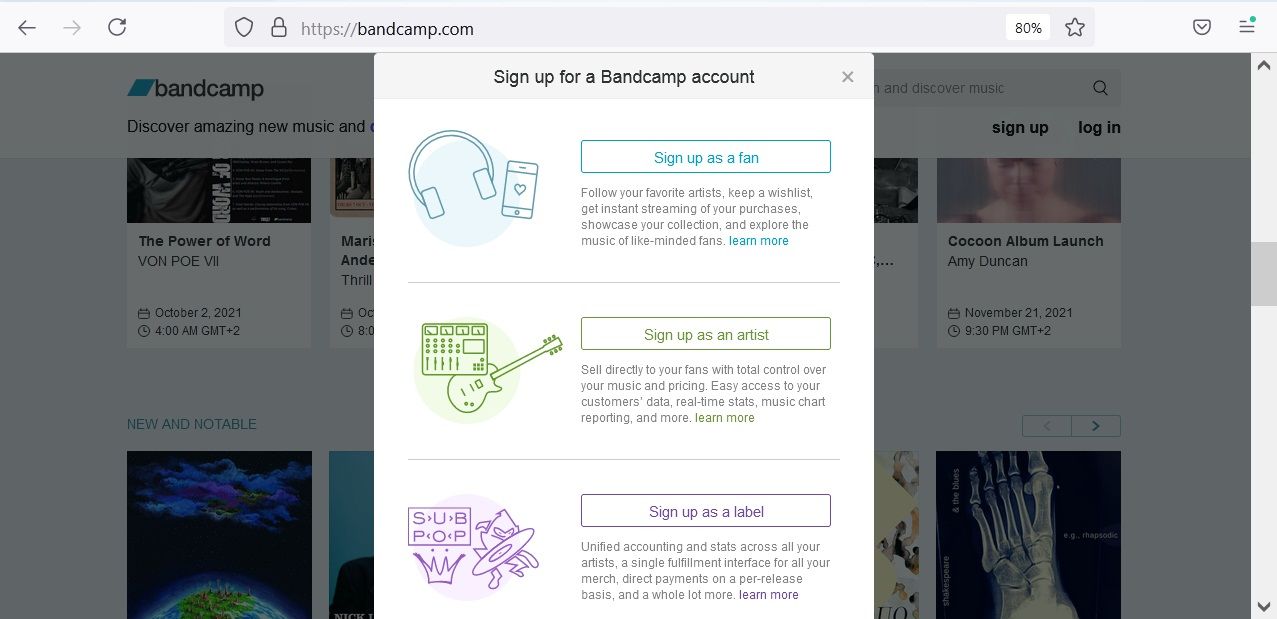 Finding a platform that prioritizes the well-being of artists is not easy. But, Bandcamp does just that.
Bandcamp creates an artist-friendly environment for musicians, allowing you to earn as much as possible without spending money on your music uploads. Bandcamp has shown initiative to support artists through Bandcamp Friday.
Related: What Is Bandcamp Friday and How Does It Work?
Bandcamp Friday happens on the first Friday of every month. The organization typically gets 15% of all digital sales when artists sell their music. But, on this particular day, you get to keep 100% of the sales you make.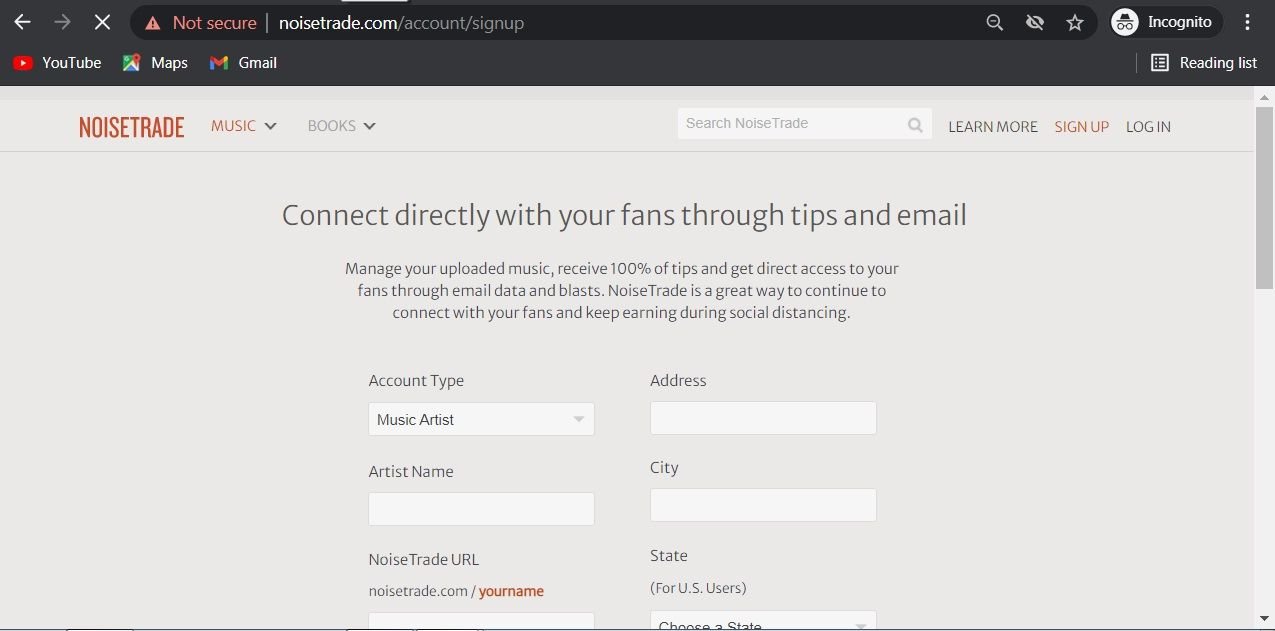 NoiseTrade creates an opportunity for you to connect with your supporters, while allowing you to upload music for free. It's also free for your fans to access as well.
But, for people to access your music, they need to register with an email address and a postal code. While this might sound like a lot of work, you can use this to create a mailing list of fans.
On NoiseTrade, even though you are giving away your music for free, you can also earn money from tips from your fans.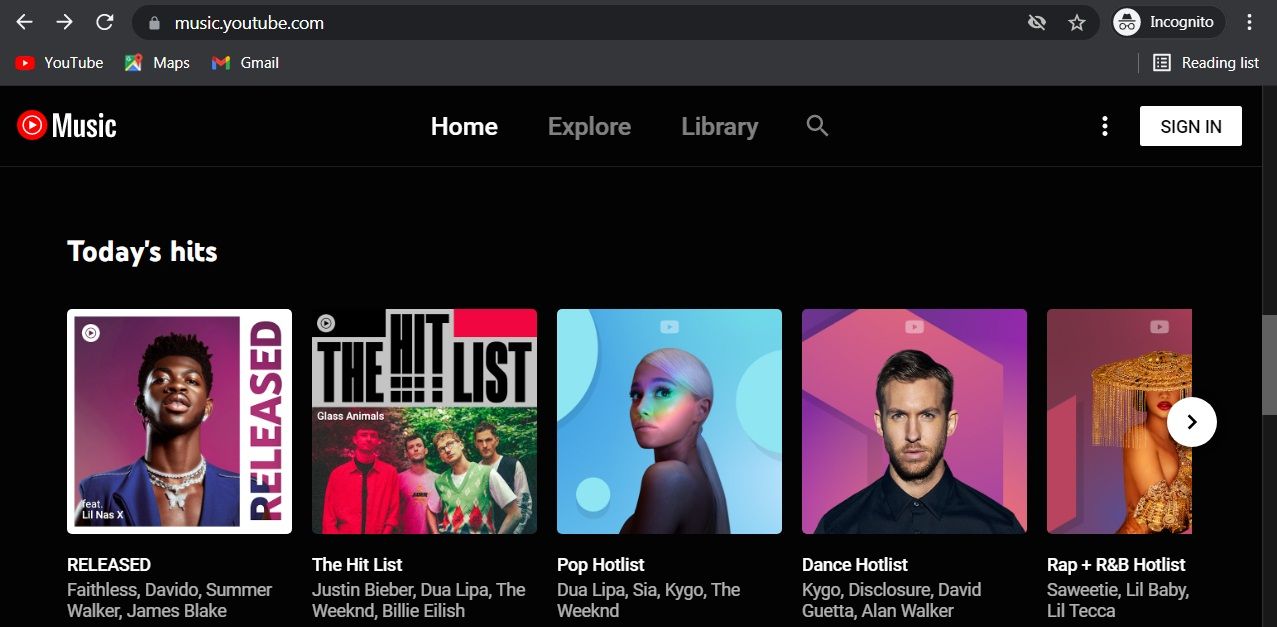 YouTube is one of the easiest platforms to upload your music for free. Ranking as the second-most popular social media platform, using YouTube to upload your music makes your music more accessible and discoverable.
YouTube is popularly used to watch videos. But, the popular video-watching service has expanded itself through YouTube Music.
Related: New to YouTube Music? How to Upload and Manage Your Music
On YouTube Music, you can upload your official music for free, allowing your fans to listen to your music without having to break the bank. YouTube creates the full music experience by allowing you to create and share playlists, manage your music, and subscribe to your favorite artists.
Make Sure Your Music Is Available Offline
Now you have these great alternatives for uploading your music for free, it's important to make sure your fans can listen to it. Streaming music is effective, but what happens when you want to listen to your music on the go?
It's important to make sure your music is available for downloads, and available for purchase as well.