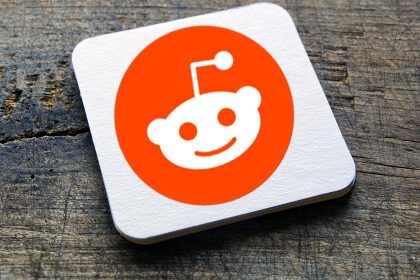 Reddit has so much going on that even if you're an expert, you might not know just how awesome it can be. These apps and extensions promise a better Reddit experience than ever before.
Reddit is the internet's unofficial discussion forum for pretty much any topic you want to talk about. The tools in this article are more useful for regular Reddit users. But if you haven't already been to the site, or if you find it a little overwhelming, try these other sites and apps for Reddit beginners and casual users.
SubSrv (Web): Browse Multiple Subreddits At Once
SubSrv is a simple dashboard that puts multiple subreddits next to each other. This way, you can look at the latest trending posts in all of your favorite subreddits, at the same time. And you can discover new subreddits too.
You don't need to be a Reddit member, nor do you have to sign up at SubSrv. Simply type the name of the subreddit in the box, and it will instantly create a new column that fetches the latest 3-100 posts (customizable) from that community. Add as many as you want to create a "subpack". Each subpack has its own unique URL, so you can bookmark it and revisit it whenever you want to get a new list of posts on the dashboard.
SubSrv also offers recommendations for popular subpacks, like "history geek" and "awkward cringe". This is a neat way to discover new subreddits that you might not have otherwise visited.
RemindMeBot (Chrome, Firefox): Reminders to Check a Thread Later
Reddit is often most useful only when a thread has plenty of comments. If you stumble upon a thread or comment early and think it will be worth reading after it has got more comments, you should check it out later. RemindMeBot is the simple way to set a reminder for that.
Reddit's famous u/RemindMeBot lets you reply to any comment or post to create a custom reminder with the words "!RemindMe 5 days" (without the quotes). Obviously, you can change the days to weeks, months, or years, and the number to whatever you see fit.
The extension, available for both Chrome and Firefox, makes it simpler for anyone to set a reminder. The RemindMe button now appears on every post title as well as comment, and a single click will let you quickly set when you want the alert. No typing needed.
A calendar widget lets you quickly choose a date too. And you can also check out all the reminders you have set. This is the kind of excellent Reddit extension that makes a better browsing experience.
Download: RemindMeBot for Chrome | Firefox (Free)
Readr for Reddit (Chrome, Firefox): Clean, Better Reading Page
Reddit has some amazing written content on it. From those who write fascinating fiction in r/WritingPrompts to subreddits for true stories from real people, you'll want to read it all. But the default web interface makes for an uncomfortable reading experience.
Readr for Reddit is a free browser extension that beautifies and declutters the mess. In each post's options, next to the permalink button, you'll find a "read" button. Click it to turn the post into a clean reading interface.
Readr uses a better font in a larger size, and puts it on a distraction-free background. It looks and feels a little like reading Reddit on a Medium post. You also get a dark mode or a light mode, and the ability to adjust basic readability settings.
Download: Readr for Reddit for Chrome (Free)
Note: The official Readr website says that there is also a Firefox Add-on, but at the time of writing, it has been removed from the Firefox Add-ons marketplace. If you're a Firefox user, please try the link from the official Readr page.
Removeddit (Web): See Removed Posts on Reddit
Often while browsing Reddit, you'll see a sign on a post that says [removed]. This means the moderators or administrators have deemed that comment or post to not fit the rules and deleted it. But you can still see the post in its entirety with Removeddit.
Removeddit is one of a few sites that are fighting Reddit's censorship to let you read deleted comments on Reddit. So the next time you see such a sign on a thread, change the URL from "reddit.com" to "removeddit.com" while keeping everything else the same. You'll be transported to the Removeddit site, where it shows all deleted posts and comments in that thread.
Removeddit also has a handy bookmark that you can click instead of changing the title. And if you go to the website's homepage, you'll find a list of the latest threads that have been removed or deleted by moderators.
The Reddit website, especially after the new redesign, has become slower and heavier, not to mention more cluttered. If your internet connection isn't fast, you might want to try this alternative Minimalism for Reddit website.
It doesn't load any sidebars or other junk. It removes usernames to replace them with emojis. You won't get options on the post either. It's as minimalistic and clutter-free as Reddit can get. And all of that also makes it much faster than any other extension or web app.
Plus, the whole page doesn't look like Reddit, so you can also use it to browse Reddit at the office, since no one will suspect you're wasting time.
Do You Know Reddit's Worst?
It's easy to find the most popular or the best posts in any subreddit by choosing the "Top" "Of All Time" filters. But what about the worst posts on Reddit? Here's your quick guide to the most downvoted Reddit comments of all time.
Read the full article: 5 Awesome Reddit Apps and Extensions You Aren't Using