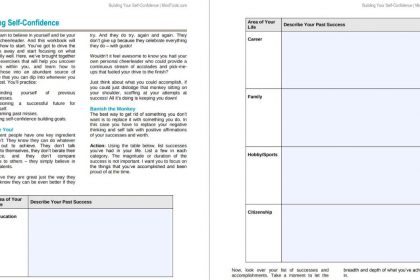 You don't have to be born with confidence and high self-esteem. There are ways to learn and discover those qualities of self-love within yourself.
Confidence is hard to build and can be broken by the oddest of things. The pandemic itself has left people with self-doubt, and struggling to regain the power they felt within themselves. The good news is that the foundations of confidence, self-esteem, and self-love are still solid within each and every one of us. These resources will help you find them and rebuild the best version of yourself.
1. Deep Breath (Web): Measure Your Confidence Level and Learn to Improve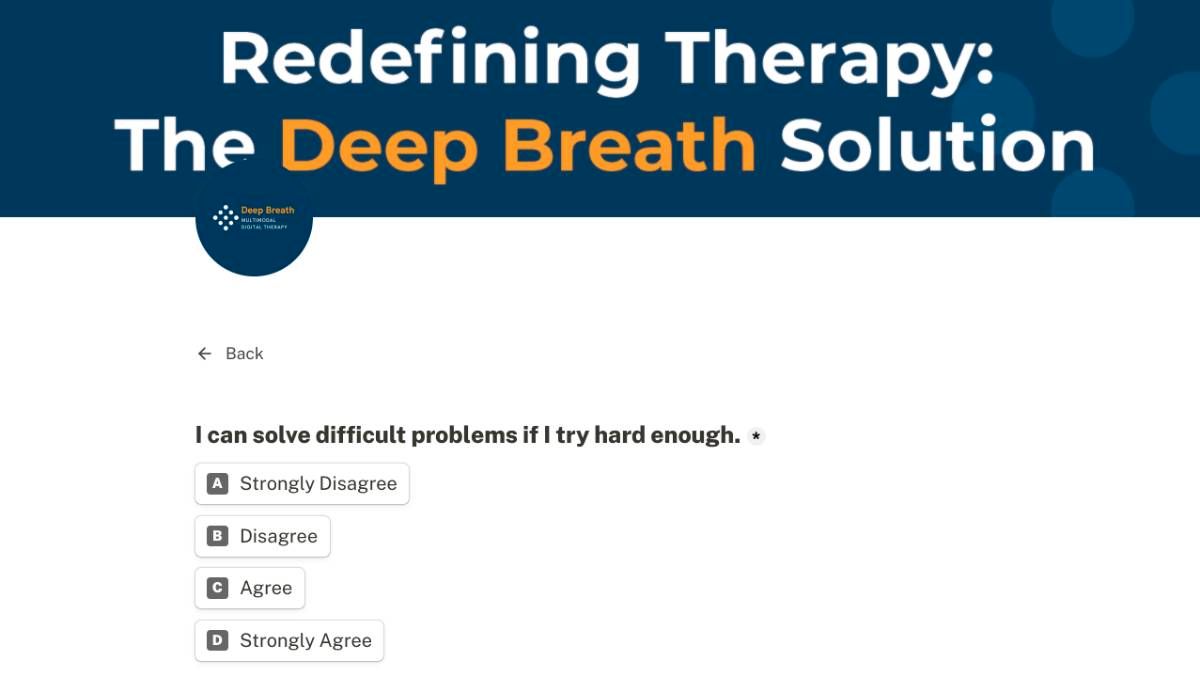 Deep Breath is one of the new kids on the block, but already gaining some fans on Reddit. There are two aspects to this app: a scientific test to assess your confidence levels, and a program to improve accordingly.
You'll have to take the test first, which is a series of multiple-choice questions or agree-disagree statements. Through this test (made in consultation with psychologists), Deep Breath ranks your current status on five parameters: self-esteem, perfectionism, self-compassion, self-efficacy, and assertiveness. You'll get an email with your results, after which you can start the program.
The personalized program is sent within 48 hours after submitting the test, which gives you advice, practices, and exercises to target the parameter you're currently lacking. It takes about 10 minutes per day. And you can track progress in a dashboard.
Even if you aren't interested in the program, the test itself is a wonderful way to understand your current levels of self-esteem and confidence, and figure out which aspects you need to work on.
2. 6 Pillars of Self-Esteem (Android): Foundational Building Blocks of Confidence
Image Gallery (3 Images)
In 1994, psychotherapist Dr. Nathaniel Branden published a book that established the Six Pillars of Self-Esteem: Self-Acceptance, Self-Responsibility, Self-Assertiveness, Living Consciously, Living Purposefully, and Personal Integrity. The principles of the book are now available in the form of an app to boost your self-image.
At its core, the 6PSE app asks you to project, reflect, and meditate. Its main practice is to give you an incomplete sentence (a "stem") and ask you to complete it in six different stems. Later, the app shows your previous answers so you reflect on past stems and notice the patterns of thought you can work on.
The app also includes articles on all six pillars, helping you understand the foundations of what makes self-esteem and how to boost it. It's all jargon-free plain-spoken language that anyone can understand and apply in their life. The app also includes other things like daily quotes and affirmations, which keep you on track to practicing the principles of the six pillars.
Download: 6 Pillars of Self-Esteem for Android (Free)
3. Mind Tools (Ebook): Workbook to Building Your Self Confidence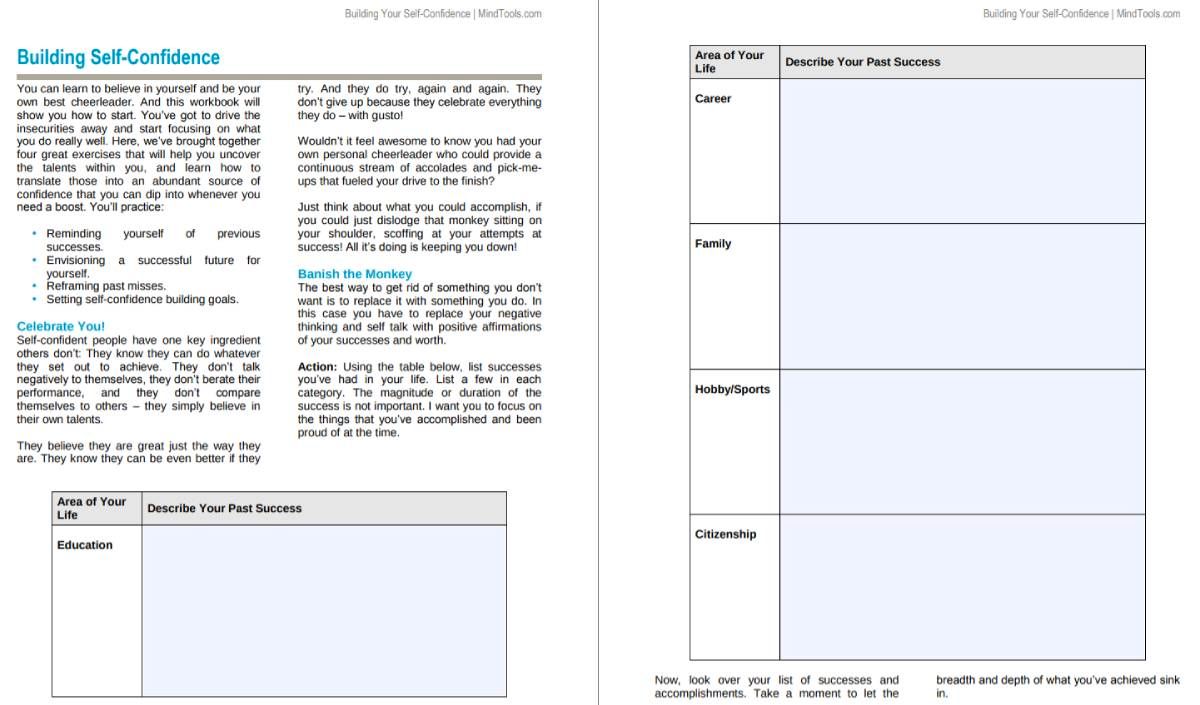 One of the leading online productivity and self-improvement websites, Mind Tools has a workbook on how to build one's self-confidence. It's free to download and print, so that you can start filling in the exercises.
The ebook collects some of the best lessons and practices shared on the site about self-esteem. It starts by exercises in assessing your self-efficacy, and moves to six clearly defined ways to build confidence: Celebrate You, Banish the Monkey, Personal Affirmations, Envision Your Success, Reframe Past Misses, and Confidence-Building Goals.
Like any workbook, each method requires you to write your thoughts and assess your preset notions. For example, in Reframing Past Misses, you will look back at a recent failure and learn how to accept it and learn from it, without taking personal guilt that bogs you down. The 17-page ebook is clear and concise, and a great weekend activity to boost your self-esteem.
Download: Building Your Self Confidence by Mind Tools (Free)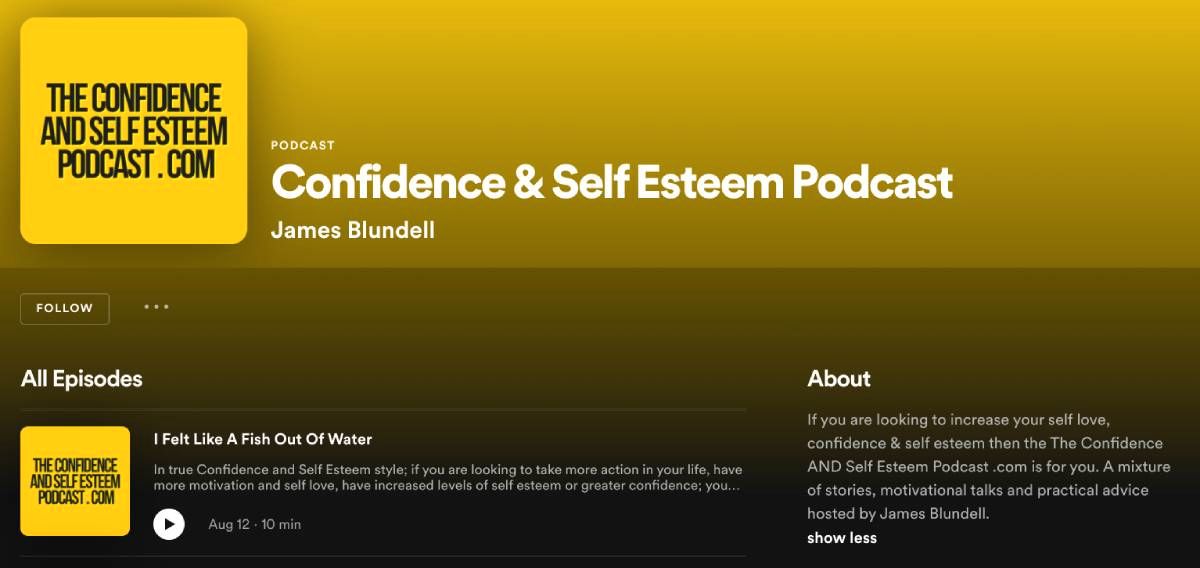 As the name suggests, the Confidence and Self Esteem Podcast is a series of short audio stories, motivational talks, and practical advice. It's updated every Saturday and often issues one new episode on a weekday too.
Host James Blundell keeps most episodes under 10 minutes, sticking to what matters without wasting the listener's time. The episodes that do run longer are still worth the extra time, rather than feeling like meandering pieces where Blundell likes the sound of his own voice.
Subscribe: The Confidence and Self Esteem Podcast on Apple Podcasts | Google Podcasts | Spotify
Confidence and neuro-encoding coach Jonny Pardoe has written seven books on the subject and is giving plenty of his advice for free. On his website, signing up for the newsletter gets you a free ebook on what he calls the "self-esteem and confidence mindset", where you reduce the pain of negative self-talk. And there's a blog with plenty of articles on the subject.
Pardoe imparts more of his wisdom on the podcast by the same name. In each episode, Pardoe tackles one common question or theme, easily identifiable by the episode name and description. If it's not something you struggle with, you can simply skip the episode.
The podcast episodes do run up to 30 minutes at times though, so if you want a confidence boost in a shorter burst, check Pardoe's YouTube channel. New episodes are usually under three minutes and packed with information. It's one of the better YouTube channels for self improvement.
Subscribe: The Self Esteem and Confidence Mindset on Apple Podcasts | Google Podcasts | Spotify
The Simplest Trick to Boost Your Confidence and Self-Esteem
The aforementioned apps and resources are not a quick-fix solution to raising your self-esteem. They aim to teach you how to make long-lasting changes to your mindset, which will boost your confidence levels naturally. It's worth the effort.
But there are times when all you need is a quick fix. A common piece of advice from several experts is to compete in something you're already good at. Whether it's sports, art, gaming, technology, or anything else, find someone to compete with and win. It releases the same confidence signals in your brain, giving you that temporary high to take on the world.