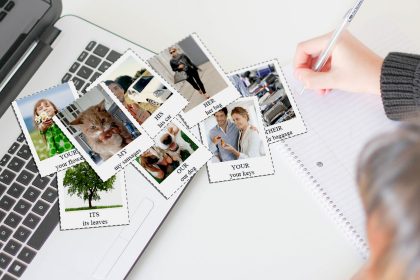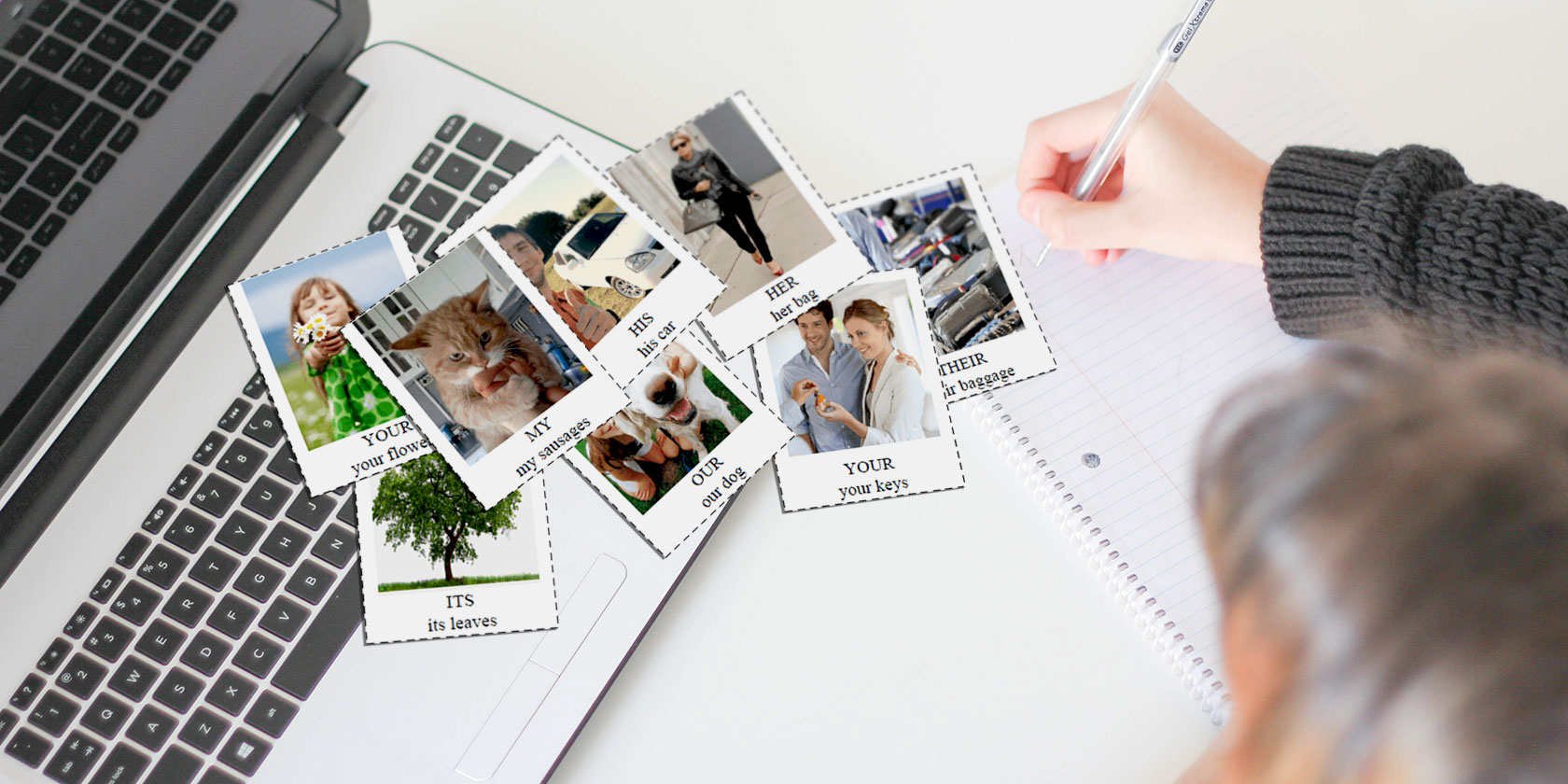 Flashcards are effective tools for both learning and studying. They contain bits of information related to your subjects like images, words, phrases, or numbers and let you quickly quiz yourself on your topic of study.
Pre-made flashcards are usually seen in elementary schools, not so much in high schools or colleges. So, many students turn to creating their own flashcards. If this is you or someone you know, check out this great list of eight sites to make flashcards online.
Cram.com makes it super easy to create flashcard decks for any subject with a free account. Name your deck, add subjects, insert a description, and choose between private or public access. To create your flashcards, use the editor to add text, images, lists, and formatting to the fronts and backs of the cards.
When it's time to study your cards, Cram.com gives you a few different options. You can simply study your cards, go through them to memorize the information, test yourself with a quiz, or play a game. You can also edit your flashcard sets as well as share, print, export, or clone them.
And for studying on-the-go, Cram.com offers apps for both Android and iOS.
Download: Cram.com for Android | iOS (Free)
Flashcard.online is another simple site for creating flashcard decks that you can save and print. Start with a title, choose the number of cards, and select a type from only text or text plus a picture. You don't need to sign up for an account; just create your cards and go.
Once you add your text and/or images to the cards, hit the Save as PDF and then Free Download buttons. You'll have a handy PDF file of your flashcards that you can print and cut. The only drawback with Flashcard.online is that you don't have an option to use both the fronts and backs of your cards.
But, if you're looking for an easily printable flashcard option, give the site a try.
GoConqr goes a step further with its flashcard creation process. You start by setting up your account and then answering questions about your grade level and subjects to build your learning profile. This gives you additional features such as free content, groups, a calendar, and more, in addition to the flashcards you can create.
So, when you're ready to make your flashcards, hit the Create button from the top left and select Flashcards. Then enter your text or upload images to the fronts and backs of the cards. You can format the background color, text, and textures.
When it's time to study, head to the flashcard deck in the subject you created it for, and that's it.
Brainscape is a terrific site for finding flashcards created by others as well as making your own. Start by setting up a free account, then add a class (subject) and create your deck of flashcards. You can set up several classes and flashcard decks in each, which is ideal for multiple courses.
Enter the questions and answers (fronts and backs) for your cards. Then save your deck or start studying right away. While you can only use text on your flashcards with the free account, that might be all you need. Plus, you can sort, edit, and share your decks with others.
Brainscape does offer paid plans for additional content, an advanced editor to include images and sounds, and other learning features.
With ProProfs.com, you can make a deck of five flashcards in just minutes after creating your free account. You can add images and text, arrange the cards in the order you want, and edit or add more cards to decks anytime.
ProProfs.com offers similar options for study time like Cram.com. You can view your flashcard deck, memorize the information, take a quiz, and play a match or gravity game. The site gives you options to share your flashcard set via email, shareable link, social sign-in, or embed code.
You can also take a look at the site's knowledge base, brain games, training, and more.
Making flashcards online is easy with StudyBlue. Pop in a term and definition (front and back) and click the plus sign at the bottom to keep creating cards for your deck. You can use text, images, audio files, and equations, covering most topic needs.
When it's time to study with the flashcards you create, you can flip through them, take a quiz, or check out a review sheet. StudyBlue offers extra features too, like homework help, classes that you can join, and flashcard decks shared by other users. StudyBlue also offers apps for Android and iOS.
And if you find mobile apps like this helpful during the school year, check out this massive list of iPhone and iPad apps for students.
Download: StudyBlue for Android | iOS (Free)
With Flashcard Machine, you start with a free account and the basics of your flashcard deck. Then jump into the editor where you can insert text, images, equations, and other items. You can also align the text, include lists, and adjust the font.
After you make your flashcards, you can start a general study session by moving through the cards or playing a game. You can also print, export, and review your deck.
Flashcard Machine offers apps for both Android and iOS, so you can study wherever you go.
Download: Flashcard Machine for Android | iOS (Free)
FlashDecks is one final site to look at for creating flashcards online. With a basic interface, you can make flashcard decks quickly. Add your text to the fronts and backs and upload images to go with the cards.
For reviewing your flashcards, you will see the fronts of each display. When you want to reveal the back, just click and then indicate if you were right or wrong. The indication is helpful for keeping track of your stats which display nicely in a graph.
Check out flashcards shared by others, share your own on the site or via social media, and create collections for multiple decks. FlashDecks makes it all very easy.
Flashcards Are Great Study Tools
Every student has a different way of learning and studying that works best for them. So, if flashcards are what you prefer or if you're someone who wants to try them, these sites are for you. You can easily create and use decks for all your classes and give your studying a boost.
If the school year is just beginning for you, take a look at some useful templates for schedules and planning, plus several helpful Windows apps for students.
Read the full article: 8 Awesome Sites for Making Flashcards Online