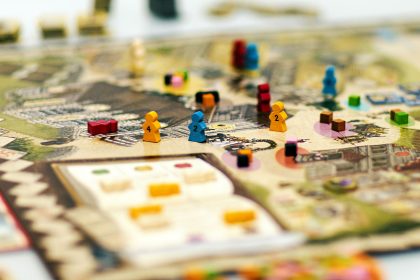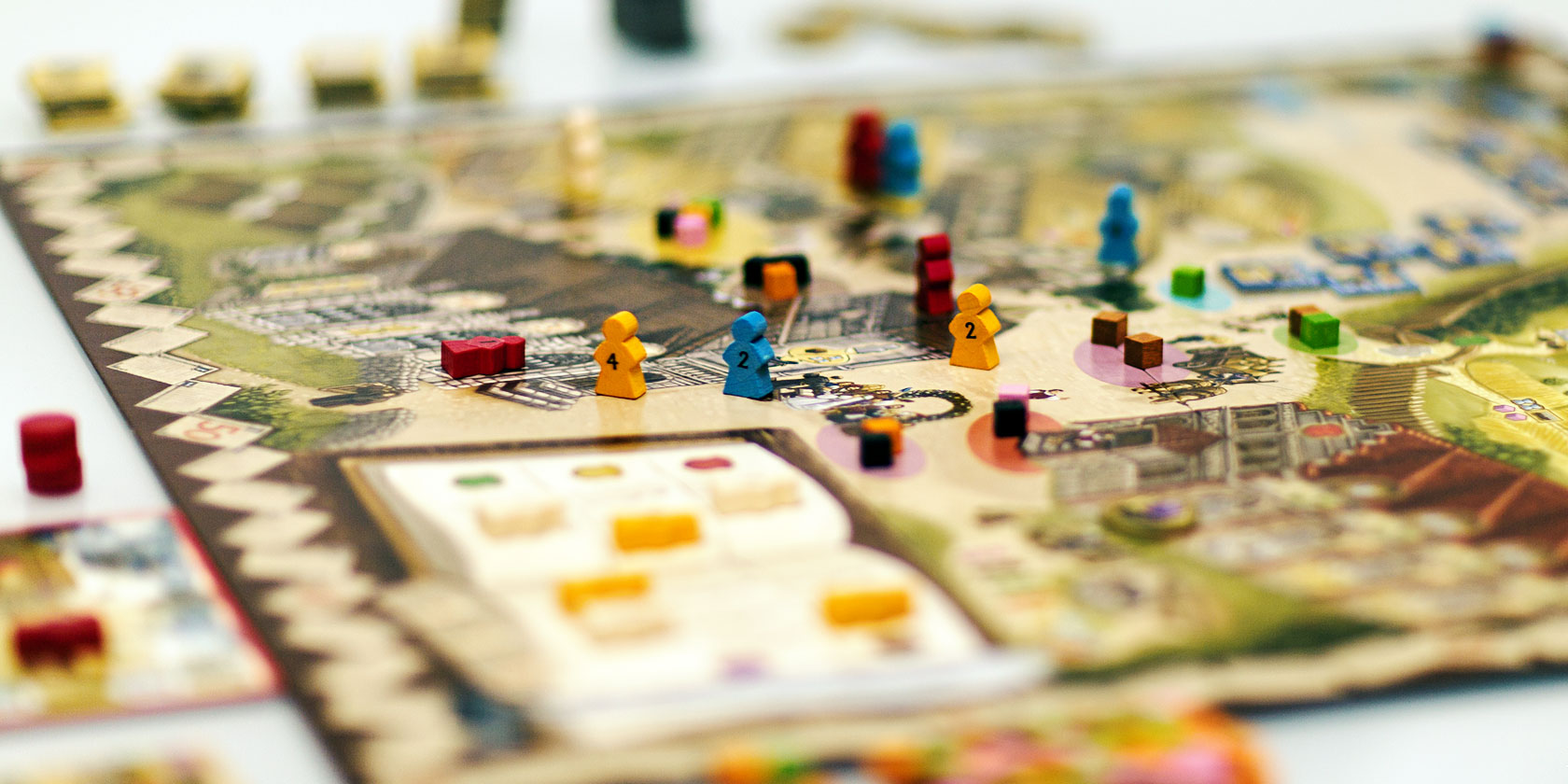 If you're on the lookout for a new hobby you've probably considered exploring the world of printable board games and printable card games. And it turns out that it's both easy and free to make your own games.
There are lots of games available to download and print out at home. And all you need are dice, counters, and poker chips. Here are some great free printable board games and printable card games to get you started.
Set in Lucky Mansion, the aim of the game is to find and kill Doctor Lucky. He's appropriately named, so it isn't as easy as it sounds. Furthermore, you have competition from your opponents.
This free printable game is based on the 2002 "Director's Cut" of Kill Doctor Lucky and includes five PDF files for you to download. You'll also need some player pieces; chess pawns and checkers pieces should do the trick.
Take-Back Toe looks easy and is simple to learn. Better still, you can play it again and again without it getting boring.
Requiring 40 poker chips (or checkers), a 4 x 3 grid and a six-sided die, Take-Back Toe has its roots in traditional games mancala and backgammon. It's a game of strategy that you can print, with the game board designed to fit a standard mouse mat.
This means that if you want to print it to a 9 x 7.5-inch mouse mat, you can.
This solitary adventure game based on British TV series Doctor Who was created by Simon Cogan. It's a booklet-based adventure game in which you play as the Doctor, essentially writing your own Doctor Who adventure.
"Evil events have overtaken the Universe! The Timelords and your home planet of Gallifrey have been destroyed in the Time War. You managed to escape, and now in a new regeneration, are standing at the console of your TARDIS as it flies through the Time Vortex."
The game requires four downloadable booklets: Rules, Adventures, Enemies, and Events. You'll also need two six-sided dice. Cards help you to gain allies, fight enemies, and take part in events and adventures. Various expansions are also available, including a story book based on the Doctor Who spin off, Torchwood.
And if you're new to Doctor Who, here are the best Doctor Who episodes of all time.
You've probably heard of Cards Against Humanity. Described as "a party game for horrible people" it is available to download under Creative Commons license (what is Creative Commons?).
The download for this printable card game is around 9MB, which means you'll need quite a bit of ink. Indeed, while this is a downloadable game, the designers advise you head to a print shop. They estimate that printing will cost around $ 10.
As card games go, Cards Against Humanity is memorable. But it isn't for children.
If you really like it, you can buy Cards Against Humanity instead.
Cards Against Humanity Cards Against Humanity Buy Now On Amazon $ 25.00
Another game with a time travel theme, TimeLine challenges you to find important artifacts from across history. With the items retrieved, you must then travel to the end of time to sell them.
TimeLine is basically a card-laying game, with three PDF files to download. You'll also need pawns for each player and 20 colored chips. Simple, fun, and comparatively lightweight, TimeLine is suitable for playing while traveling.
Licensed under Creative Commons, Zombie In My Pocket is a fun solo game in which you fight zombies. The modular board and development cards mean that you get a different game every time you play. Downloaded over 72,000 times, it's worth taking a few moments to download and print.
What's more, the visual design of this printable card game is stunning, perhaps the best in this list.
This print-and-play solo game is small enough to fit in your pocket. Which is just as well as it means you can play Zombie In My Pocket while sat on a train, waiting in an airport lounge, or anywhere else you can think of.
Inspired by Carcassonne, this tile-laying game lets you play as a pirate on the high seas. Explore islands, establish trade routes, and beat your opponents.
Pirates and Plunder requires the use of printable ship pieces, or anything that resembles a boat that you already have. The tiles can be downloaded (at just 179KB) and printed, but you'll need a color printer and something to add weight. Card, plastic, or cork should do.
This is a great game, particularly suitable for family play. After all, kids love being pirates.
Here's a great way to refresh your old boxed Guess Who? game, with a LEGO flavor. If you find the original game getting a little repetitive, Mom Blogger Keri Houchin has the answer.
With her printables, you can replace the original Guess Who? cards and create a brand-new, LEGO-themed game. Better still, you could potentially do this yourself. As Keri notes: "I just photographed a bunch of minifigures and edited the pictures in Photoshop. I gave all the characters names for the sake of the game."
Like LEGO Guess Who? there's an official LEGO What Am I? game, complete with 16 minifigs.
LEGO What Am I? LEGO What Am I? Buy Now On Amazon $ 43.20
Possibly the most famous board game in the world, Monopoly comes in many different flavors. From Star Wars to Fortnite, via many major cities of the world, and even the Cheater's Edition, it remains popular.
But what if you wanted to print your own Monopoly board game?
Blogger Shauna1934 has created a completely blank version of Monopoly, including the board, money, and property cards. You'll need to arrange your own Chance and Community Chest cards, but this is a pretty bulky download. It's a smart idea to have the colored paper ready for the Monopoly money.
You'll need nine pieces of card or paper (to glue to card) for the board. Instructions show how to print the board image over the multiple sheets, but you'll need to do a bit of cutting, too. By the end, you'll have your own custom version of Monopoly to play with your family and friends.
How Long Do Printable Board Games Last?
If you're printing your own board games, you're saving money on polished presentation, transport or shipping, and time. But is it really worth it?
While printable games can be like having an instant boxed game pop out of your printer, it's not a perfect process. After all, like real games, cards, sheets, and boards can become worn. As such, it's a good idea to take the time to laminate your printouts to help them last.
You might also buy some generic game pieces and dice, keeping them safe in a plastic tub.
Universal Game Pieces Universal Game Pieces Buy Now On Amazon $ 21.99
Find More Free Printable Card and Board Games
The games featured above are just a few of the awesome free printable games that you can download today. Looking for more games to print? Then try these sites:
Free Printable: Offers a collection of printable board games, as well as word searches and crosswords.
BoardGame Geek: The best site for fans of board games features many free downloadable board games.
CheapAss Games: This site features a curated selection of board games, card games, and even games in beta.
By now you should have found all of the printable board games you can shake your dice at. Want something different? Then try these awesome board games based on video games instead.
Read the full article: 9 Awesome Free Printable Board Games