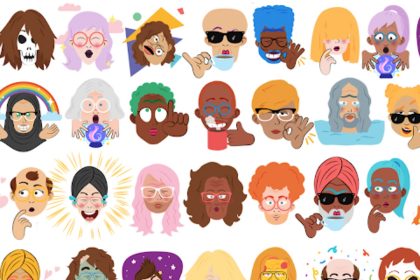 You can now create a set of stickers to suit all occasions using Gboard. The new feature, called Mini Stickers, turns you into an animated character, and all from a single selfie. No, this isn't very original (Bitmoji, anyone?) but it is kinda cool.
Google Creates a Mini Version of You
Google's new Mini Stickers use a combination of machine learning, neural networks, and illustrations by an artist to turn you into a cartoon character. Or avatar, or emoji, or whatever else you want to call it. And all from nothing more than a selfie.
Meet Minis! Easy to create and share right from #Gboard, these AI-powered personal stickers are made with just a snap of a selfie ? https://t.co/d5BBLdt8As pic.twitter.com/39l4vZNjIS

— Google (@Google) August 27, 2018
Mini Stickers create a virtual you based on your visual characteristics. Which means your skin tone, face shape, hairstyle, eye color, and more besides. And if you're not happy with Google's interpretation of you then you can even customize it.
How to Use Google's Mini Stickers
All you need to do is open Gboard for Android or Gboard for iOS, and tap the Emoji button. Then, select the Stickers icon, and then tap on the Mini icon. Finally, hit the Create button, take a selfie, and watch Google work its magic.
At this point you can accept Google's creation or customize your Mini. You'll then have a selection of stickers to use, with both a "Bold" and "Sweet" flavor of you to choose from. And you can send them to everyone you know for no apparent reason.
Mini Stickers First Appeared on Allo
This feature has been ported across from Google Allo, where it was dubbed Selfie Stickers. While Google Allo isn't disappearing, Google has paused development on the messaging app. Which is why its best features are being introduced to other Google apps.
If you're intrigued by Allo you should read our beginner's guide to Allo and Duo. And if you're using Gboard, you should see why we described it as the best iPhone keyboard yet or discover things you didn't know Gboard for Android could do.
Read the full article: Google Can Now Turn Your Selfies Into Stickers