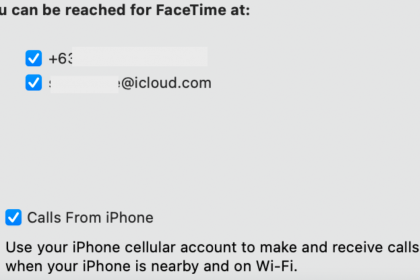 If you are a Mac and an iPhone user, you know that life is easier when your workflow is synced across the two devices. From copying and pasting from one device to another, to continuing browsing and typing an unfinished chat on another device, working across the Apple ecosystem is easy-breezy.
If you're on your Mac most of the time, receiving and making calls and texts on your Mac—through your iPhone—is an important feature you should be utilizing.
How to Set Up Your Devices
Before anything else, you have to ensure that your devices meet the Continuity system requirements. That is, both your Mac and iPhone should:
Be signed in to iCloud using the same Apple ID
Be signed in to FaceTime under the same Apple ID
Have Wi-Fi turned on and connected to the same network
How to Set Up iPhone Calls on Your Mac
Once you have set up both your Mac and iPhone to meet the Continuity requirements above, you can proceed to set up your Mac to directly make and receive calls through your iPhone.
On your Mac:
Launch FaceTime.
Head to the menu bar, then click FaceTime > Preferences.
Under the Settings tab, tick Calls from Phone.
Tick both the Apple ID and mobile number indicated under You can be reached for Facetime at. This way, you can directly make calls from your Mac through FaceTime, Mail, Safari, and many other apps.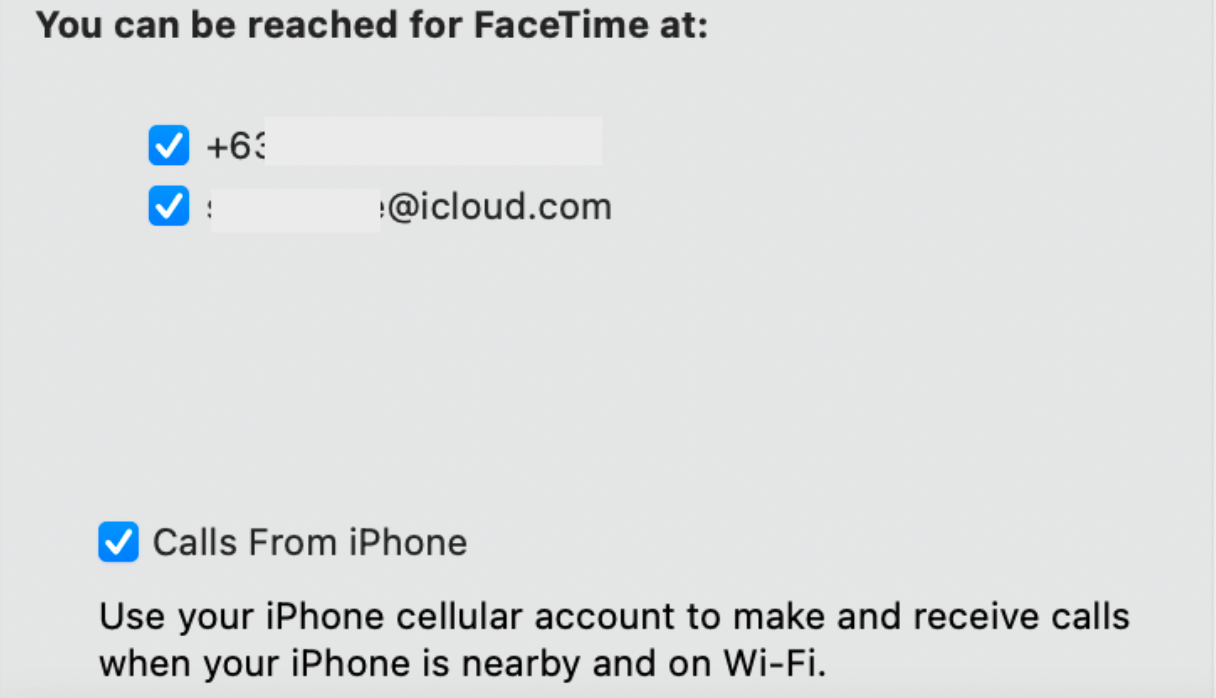 On your iPhone:
Head to Settings > Phone.
Tap Calls on Other Devices.
Toggle Allow Calls on Other Devices. Once you enable this, you should see your other device suggested under Allow Calls On, like [Your Name's] MacBook Pro (Mac). Toggle this on.
Image Gallery (2 Images)
You can now call phone numbers through FaceTime by entering a name or a number in the search field, then clicking Audio. If you want to make calls elsewhere, simply tap the recognized phone number.
A popup box will appear showing the number with the message Click Call to make this call. You can click Call to proceed with the call or Cancel to dismiss the prompt.
Related: Handy Ways to Use Your Mac and iPhone Together
You can also answer calls directly. For example, if someone calls you on your iPhone, as long as it is nearby, a notification will also appear on your Mac. Just click the notification to answer. To stop getting calls, just head back to FaceTime and turn off Calls from Phone.
How to Set Up Messaging
Like calls, you can also set up your iPhone and Mac so you can receive and send SMS and MMS through your Mac.
Once you ensure that both devices meet Apple's Continuity requirements and that you're signed in with your Apple ID on iMessage on both devices, you can now enable messaging through your Mac. To do this:
Open Messages.
Head to the menu bar. Click Messages > Preferences.
Click the iMessage tab. Then tick Enable Messages on iCloud.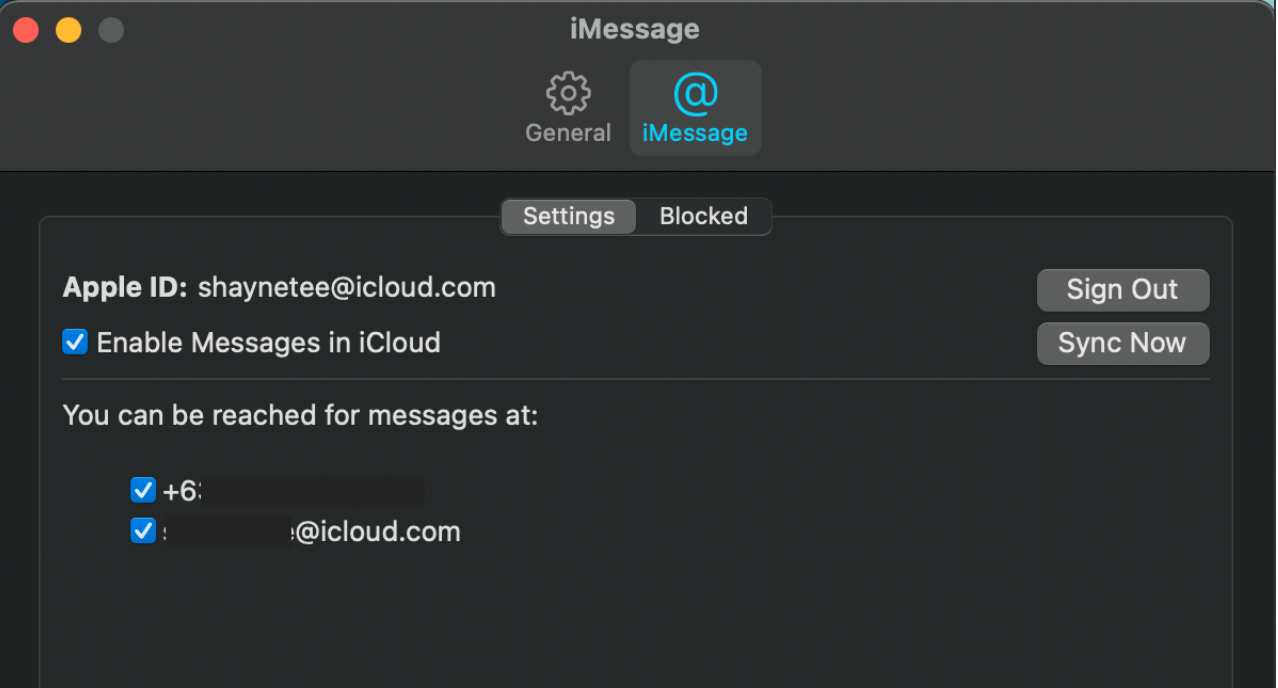 Likewise, you also have to set this feature up on your iPhone. Here's how:
Go to Settings > Messages.
Tap Send & Receive. You should see both your mobile number and Apple ID. You have the option to send, reply, and start new conversations from either your Apple ID or your mobile number.
Image Gallery (3 Images)
To allow your text messages from your iPhone to be sent and received on your Mac, you have to enable Text Message Forwarding. To do this:
Head back to Settings > Messages.
Tap Text Message Forwarding, then toggle the switch to allow your Mac or another device to send and receive messages from your iPhone.
Image Gallery (2 Images)
Related: Use Universal Clipboard to Copy and Paste From iPhone to Mac
Work Seamlessly Across Your Apple Devices
Apple's Continuity feature is not limited to iPhone and Mac; the feature is available across all Apple devices, creating a seamless workflow across Apple's ecosystem.
Not only does this save you time hopping from one device to another, which cuts off your momentum, it also ensures a smoother flow of communication, reducing delays, dead air, and missed messages or calls.