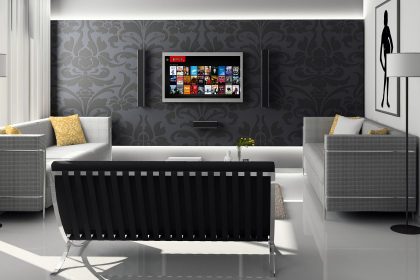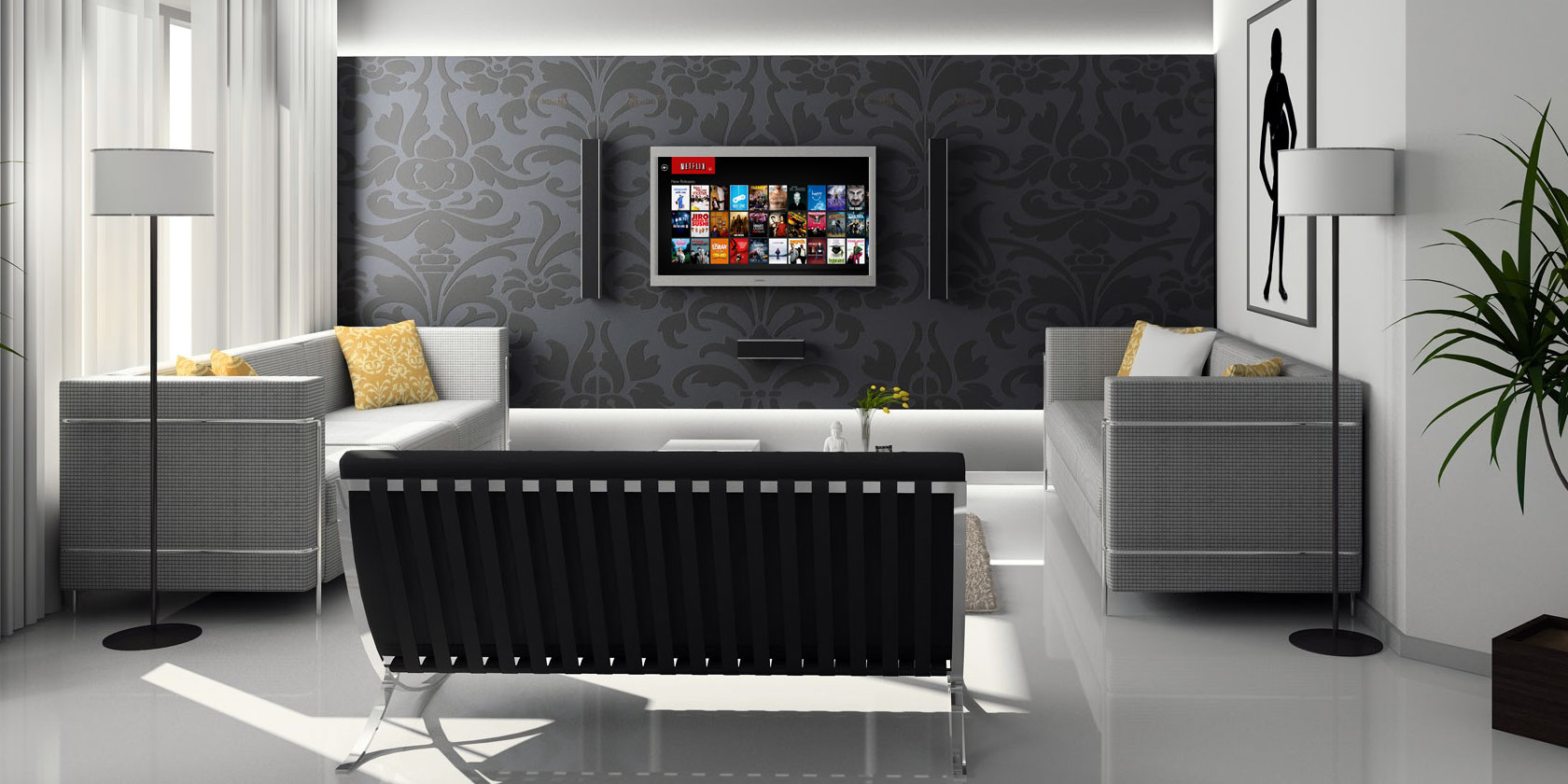 If you're looking for ways to watch Netflix on your TV, you've come to the right place. There are a number of different ways to watch Netflix on your TV, and most of them are very simple.
But what options are available? Can you connect Netflix to your TV from a phone? Can you still get Netflix on your non-smart TV? And which platforms offer official Netflix apps?
Let's look at a handful of ways to get Netflix on your TV, and, in the process, answer any questions you may have.
1. Use an App to Watch Netflix on a Smart TV
The world of smart TV operating systems is a confusing one. Ever since Firefox TV met its demise in 2016, there are four major smart TV operating systems still in use. These are Tizen, WebOS, Android TV, and Roku TV.
As a user, that's not ideal. Sadly, as you'd expect, the various app marketplaces for each OS are fragmented, with different apps available on different platforms. The good news, though, is that all four of the major smart TV operating systems offer an official Netflix app. Some televisions will even come with the Netflix app pre-installed and with a shortcut button hard-coded on the remote control.
Install the app first if you don't have it, then fire the app up and enter your Netflix credentials. You'll be watching Netflix on your TV in seconds. If you encounter problems and can't install Netflix on your TV, contact your TV manufacturer for troubleshooting tips.
2. Connect Netflix to a TV From Your Phone
Smart TV apps aren't always the best solution. Depending on the quality of your television's hardware, the app could be slow and buggy. So, what other options are out there? If you have a smartphone or tablet, you could buy a Chromecast dongle and cast Netflix directly from the mobile version of the app.
To cast from Netflix to your Chromecast, open the Netflix app, and tap on the cast icon in the upper right-hand corner. You will see a list of all your available devices. Tap on one to connect to it. The connection process will take a few seconds to complete.
NB: Before you buy a Chromecast, check your TV's handbook. Many newer models have the technology built-in. Some set-top boxes, such as the Nvidia Shield, also offer it natively.
3. Cast Netflix From Windows to Your TV
If you have a Windows computer, you could try and use Miracast. The Wi-Fi Alliance finalized the Miracast technology at CES 2013 and touted it as a wireless alternative to HDMI cables.
Sadly, Miracast is not as popular or as reliable as Chromecast, but it is available on more devices thanks to Miracast support on Windows. Indeed, Miracast is available on all Windows machines running 8.1 or later and all Android-powered devices.
On the receiver end, Roku devices and the Amazon TV Fire Stick are Miracast-enabled. Many smart TVs also offer the technology natively.
To use Miracast on Windows, go to Settings > System > Display > Multiple Displays > Connect to a Wireless Display. To use Miracast on Android, go to Settings > Display > Cast Screen and tap on your TV's name.
Miracast is not available on Apple devices.
4. Get Netflix on a Non-Smart TV
If you don't own a smart TV, you could try using a trusty HDMI cable. It is arguably the most reliable way to get Netflix on a non-smart TV.
Sure, an HDMI cable might not be at the forefront of cord-cutting technology anymore, but it will always get the job done. You can pick up a functional six-foot-long HDMI cable relatively cheaply on Amazon.
4K 60HZ HDMI Cable 4K 60HZ HDMI Cable Buy Now On Amazon $ 13.79
Setting up the HDMI cable is easy. Just connect one end to your TV and the other end to your computer. On your machine, load up the Netflix web app and find the content you want to watch. On your TV, make sure you have selected the correct input channel.
If you're lucky, your computer will recognize your TV and it will connect immediately. If it doesn't, the next step will vary depending on the operating system you're using.
Windows
To tell your Windows operating system to send your monitor's display to your TV, follow the step-by-step instructions below:
Right-click on the Start Menu.
In the pop-up menu, select Mobility Center.
Locate the box called External Display.
Click on Connect Display.
A menu will pop out of the right-hand side of the screen, choose Second Screen Only.
Your Windows screen will go black, and both the video and audio will be playing on your TV.
NB: Some manufacturers might have included a keyboard hotkey to switch to HDMI output.
Mac
If you own a Mac, follow these steps instead:
Open the Apple menu.
Click on System Preferences.
Choose Displays.
Hold down the Option key.
Click on Detect Displays in the lower right-hand corner.
If your computer still can't connect to the TV, you have a problem with either the TV's HDMI port, the Mac's HDMI port, or the HDMI cable itself.
NB: Many modern Apple laptops do not include an HDMI port, so you will need to buy an adapter first.
Hopefully, you should now be seeing Netflix on your TV screen. You might notice the edges of the screen are missing. Don't worry, it's called "Overscan" and is a common occurrence. Typically, the problem needs to be resolved in your television's settings rather than on the operating system.
5. Use an Apple TV and Apple AirPlay
Unsurprisingly, Apple is the only company that doesn't offer support for Miracast, Chromecast, or HDMI cables.
Instead, the company wants you to either buy an Apple TV and install the platform's version of Netflix, or use its proprietary AirPlay technology and cast the web app version of Netflix. AirPlay does work well, but given its proprietary status, support for the standard among smart TVs and set-top boxes is sorely lacking.
How Do You Watch Netflix on Your TV?
Now we have introduced you to a number of different ways to watch Netflix on TV. The right solution for you depends on the equipment you own and the gadgets you use.
Once you have figured that out, you can then turn your attention to tracking what movies and shows you've watched and figuring out what to watch next on Netflix, like these awesome British crime dramas or the best musicals.
Read the full article: How to Watch Netflix on Your TV: 5 Simple Methods to Try