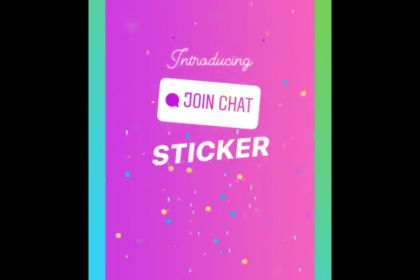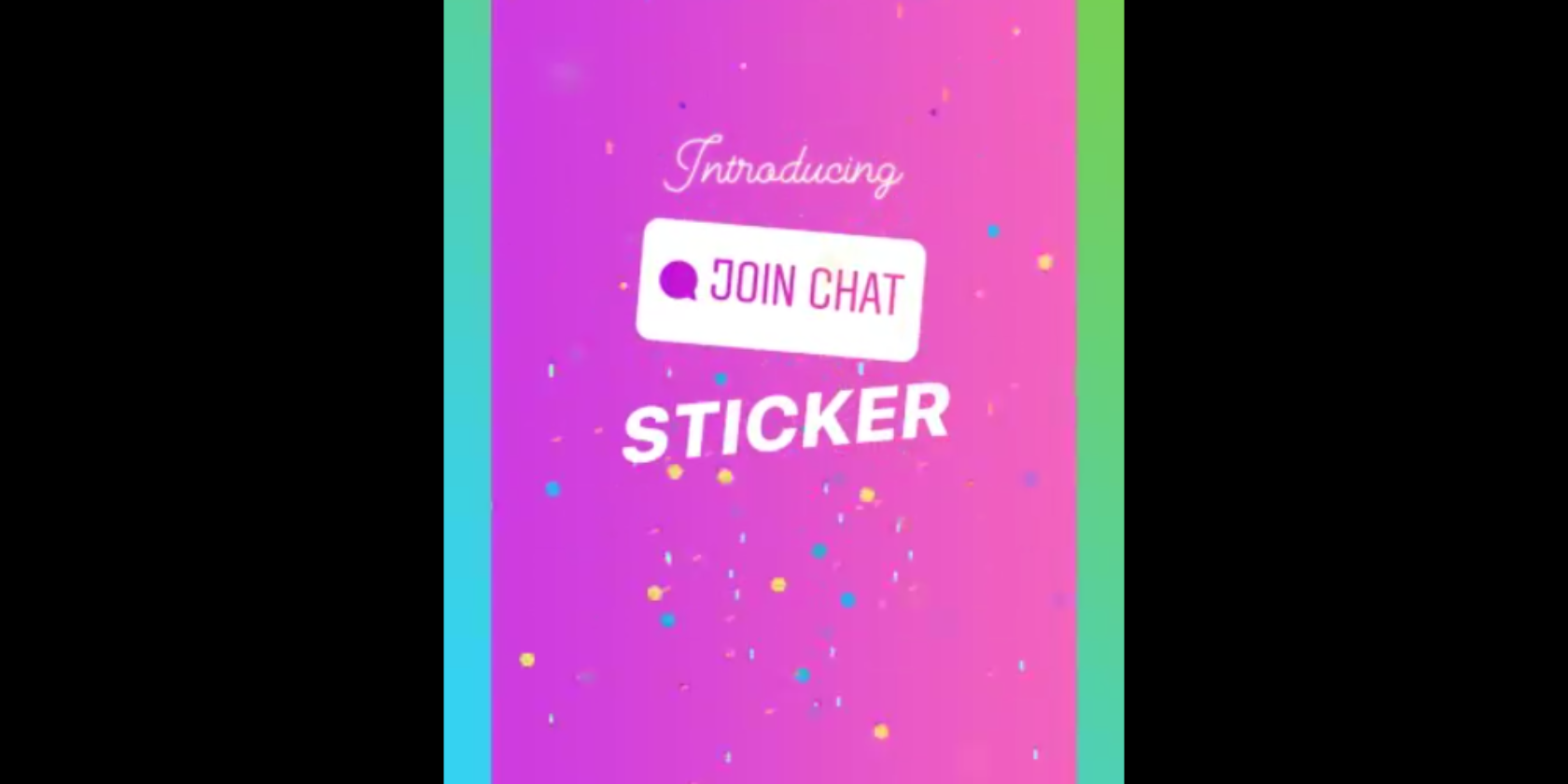 Instagram has launched a new Stories sticker, and this one lets you invite people directly to a group chat. Why you would want to add complete strangers to DM you eludes us, but then we're not Instagram influencers who'll do anything to gain new followers.
Instagram regularly adds new stickers to Stories. In June 2018, Instagram added a sticker that lets you add music to Stories. And in July 2018, Instagram added a sticker allowing you to ask your followers questions. And now we have the new Chat sticker.
How to Use Instagram's New Chat Sticker
The new Chat sticker does exactly what you would expect it to do. Which is invite people to chat with you on Instagram. The new sticker appears in the menu as "Chat" but displays in Stories as "Join Chat". Like all stickers, it can be plastered anywhere on a Story.
Anyone who sees the Chat sticker can click on it. If you do, you'll request to join a private group chat with the Instagrammer who posted it. They will then have the option to accept the request/requests, inviting everyone accepted into a group chat.
Introducing the new chat sticker in Stories. Now, there's an easy way to start conversations with a group of friends right from your story. pic.twitter.com/A1An7d9TjJ

— Instagram (@instagram) July 2, 2019
The group chat takes place in the Direct Messages inbox. The Instagram who posted the Chat sticker in their Story can end the chat at anytime. Essentially, the Instagrammer remains in charge at all times, hopefully preventing the chat from getting out of hand.
We guess influencers could use the Chat sticker to invite followers to DM them, but the numbers would make managing such a group chat challenging. Therefore, this seems more likely to be used by people who still use Instagram to share content with real friends.
Facebook Is Forcing Instagram to Evolve
Given the size and scale of Instagram, this isn't exactly a game-changing feature. However, it underlines Facebook's desire to evolve Instagram into more than just the app people use to show off. It will be interesting to see how many people actually use the Chat sticker.
Whether you're an Instagram influencer or just a casual user, Stories are a great way to share content with your followers. So here are some ways to make your Instagram Stories more engaging and a few visual tricks to make your Instagram Stories pop.
Read the full article: Instagram Adds a New Chat Sticker to Stories