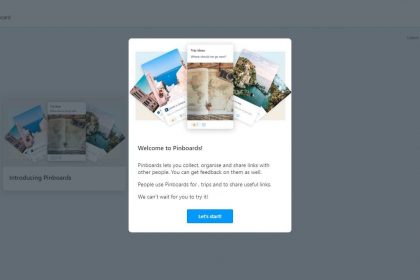 All browsers have their strengths, and all browsers have their weaknesses, too. If Chrome is too resource hungry, Safari too unintuitive, or Firefox too unreliable for your liking, then you are no doubt on the lookout for new browsers that might be able to satisfy your needs better.
Opera has a wealth of features unavailable on any other browser, and with the following features coming in its new R5 update, Opera has never looked so good.
Opera's New Features
Released June 24, 2021, Opera's R5 update has largely expanded its existing social media integration features. While the R5 update has created several new looks for the browser, with its new wallpapers and the inclusion of a dark theme, there's plenty more to sink your teeth into.
Video Conferencing Popouts
It's no secret that online video conferences have seen a massive surge in popularity recently, and for obvious reasons. How many times a month, week, or even daily do you join a smattering of different video calls?
Once in a video conference, multitasking is often inevitable. Say you need to find another tab in your browser with the relevant slides or your coursework on it, or maybe you want to look at funny pictures of cats or glance at your socials. You're stuck flicking between this tab and the call, and if you're one of those people who often end up with dozens of tabs open, this can quickly become a real problem.
Opera's R5 update looks to streamline this process. Now, when you're in a video call and you swap to another tab, Opera will automatically pop the call out of its tab and have it float above your browsing.
You can adjust this feature in the browser's settings to fine-tune it just how you like it, but by default, it will also pop the video back in if you swap back to the video call tab for whatever reason. You can even make the video become partially transparent if you so wish, so that the video call popout doesn't obscure too much of whatever it is you're looking at.
To make things even easier, the tab that's holding the video call is also marked with a red underline so that you can more readily identify it when you need it.
Pinboards
A pinboard is a relatively straightforward concept. It's a board that you can pin articles, photos, and maps that you find on the web. Not unlike Pinterest, which is the most popular pinboard site.
With Opera's R5 update, however, pinboards are now also coming to browsers. They don't require the downloading of external applications, signing up, or creating accounts, nor doing anything more than simply clicking on the pinboards button at the top-right of your browser window. From there, you can add, view, and edit existing images, links, and websites to new or existing pinboards.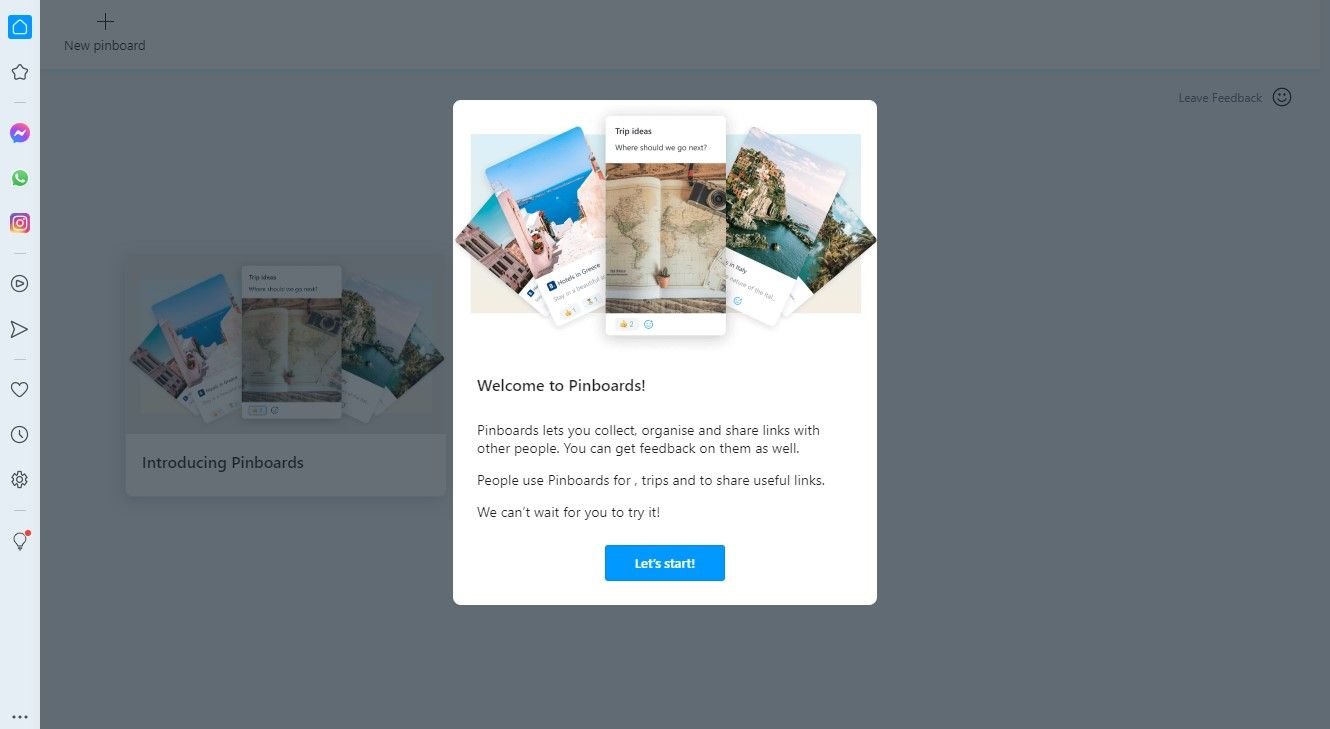 You can do it while you're browsing, too. For example, say you're planning a trip on the web. Instead of saving the links as a bookmark where you will promptly forget it, you can right-click on the link to create or add it to a pinboard dedicated to that holiday.
This feature only becomes more powerful when combining it with some of Opera's existing features, such as its in-built snipping tool. You can cut an image out of anything you're viewing in the browser, be it a video, article, or image, and then add that directly to your pinboard.
You can then share the link with others if you so wish. A single click gets you the link which you can then share with anyone you want, even if they're on a different browser. They can view the pinboard and all its contents and even react to each to show you what they think.
Tab Searching
Sometimes, one tab turns into a hundred. Opera already has a solution for this problem with its workspaces on the side tab–similar to Chrome's tab grouping feature–but is now expanding on this functionality.
Pressing CTRL + Space will open up the new tab searching functionality added to Opera in its new R5 update by default. This searching functionality searches the contents of both the website titles and the pages themselves, allowing you to find what you're looking for with more ease than ever before.
What Are Opera's Existing Features?
While nice on their own, these new features aren't the be-all and end-all of the Opera browser. Instead, they serve as supporting features built atop the wide range of existing tools and functions that Opera already brings to the table.
Opera's new video conferencing popouts are impressive but made doubly so when you consider the number of other features built around better integration between social media and regular browsing. Opera supports in-built social media integration for apps such as Messenger, Instagram, and WhatsApp, allowing you to access them at a click of a button without having to pick up your phone or navigate to a new tab.
When picking up your phone is unavoidable, Opera allows users to seamlessly send links, notes, websites, and videos between the two with its flow features. And for gamers, Opera has its own browser dedicated entirely to providing better features for you in Opera GX.
Moreover, Opera includes native access to Apple Music, YouTube, and Spotify in its Player feature accessible from the browser's sidebar. With the R5 update, Opera is expanding this feature, allowing users who stream music from Deezer, Tidal, SoundCloud, and Gaana to use these functionalities.
How to Switch to Opera
There's plenty of reasons to swap to Opera, and making the switch has never been easier. Opera supports easy switching from Chrome and Firefox with just a few clicks. Your bookmarks, passwords, and autofill data will all be imported into the Opera browser as if you had been using it from day one.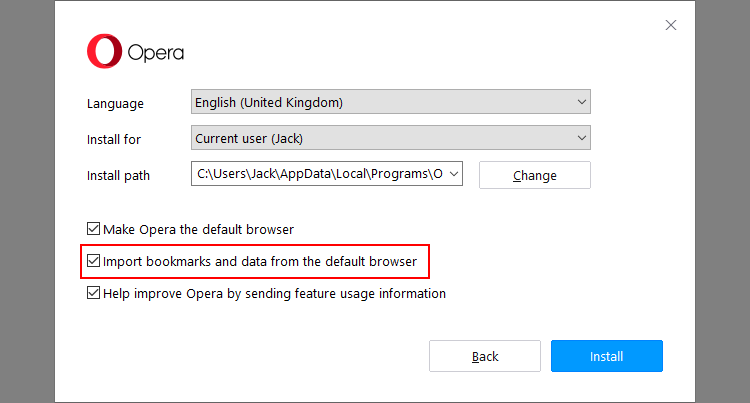 There's plenty to gain from switching with an in-built ad blocker, currency converters, and even a free VPN. Since Opera is itself a chromium browser, all your favorite extensions from the Chrome web store will be just as easy to access, as well.
Take Your Browsing to the Next Level
With all these new features, Opera might finally become your favorite browser. Regardless of how or where you browse, a new set of features can change how you navigate the web.
Streamline your browsing habits with the help of every new feature and you can have more fun on the web than before.