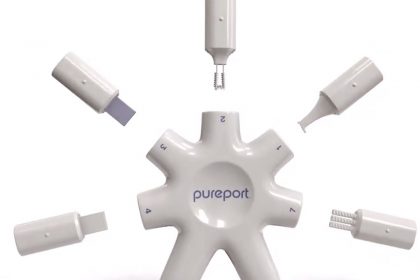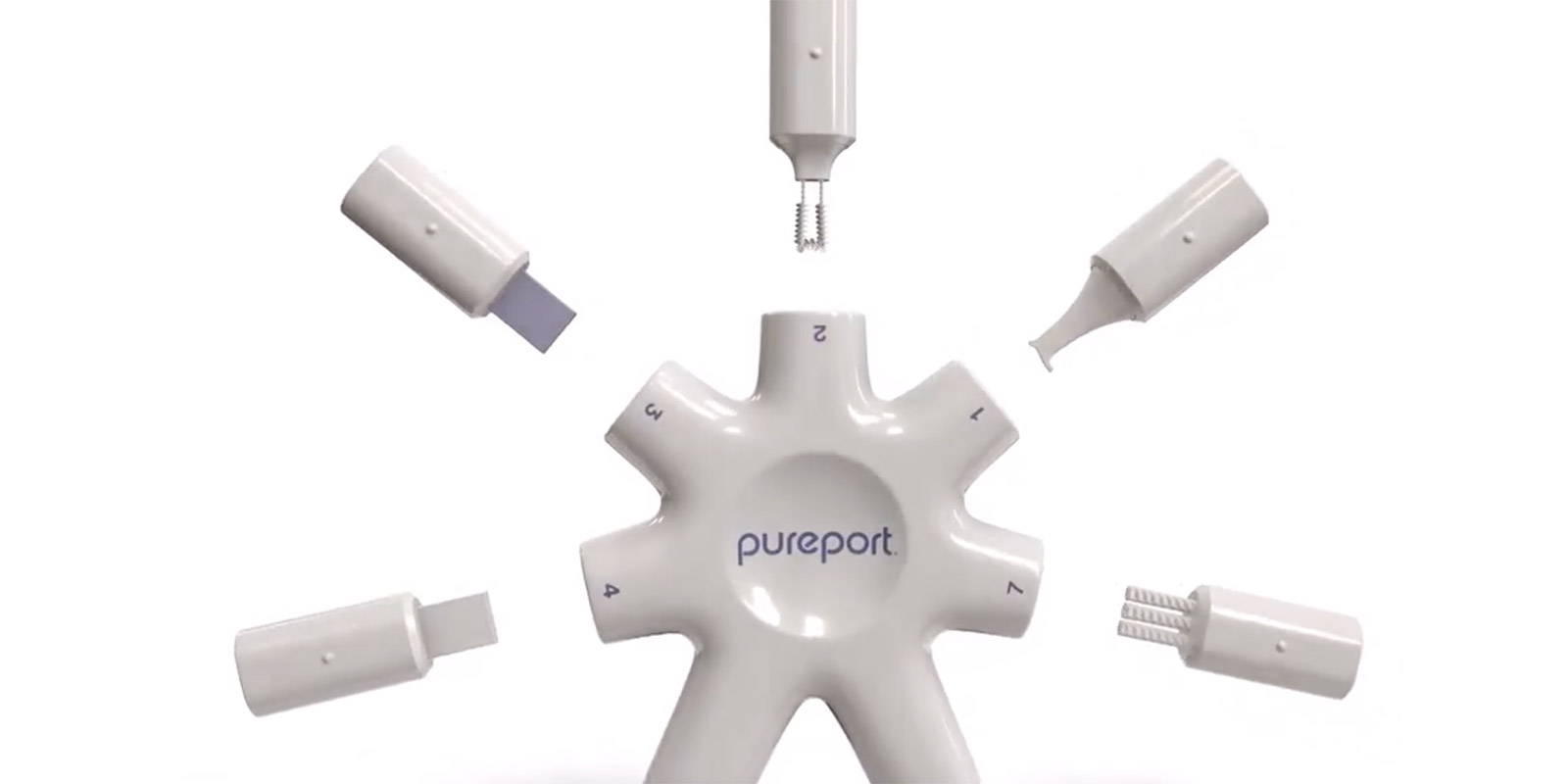 One of the most frustrating things about modern smartphones is the fact that they don't last as long as we'd like them to. Not everyone wants to buy a new phone every year or two. Instead, some people would prefer to have their phones last for years on end.
There's nothing wrong with wanting to stick with a phone for the long run, and a new device called PurePort aims to help iOS device owners keep their devices running for a long time by making it easy to keep the charging ports and other parts of the device clean and free of debris.
What Makes PurePort Stand Out?
There are a few things that make this multitool Worth your attention. It's quite small for the number of functions it offers. It has a total of seven different tools that are designed to clean all of the important parts of an iPhone or iPad. The device is round, and you simply rotate it to get access to the particular tool you need.
Four different tools are included for cleaning the internals of a Lightning port, which tends to become filled with debris such as dust, pet hair, and other such nasties. PurePort includes two tools for cleaning and restoring the connectors on the Lightning cables themselves, which tend to get those black marks on them. Lastly, there's a tool designed for cleaning the speakers.
I have two dogs in my home, and I've actually had issues with my iPhone charging. I took it to the Apple Store to get it fixed, and it turned out the Lightning port was just dirty. After a good cleaning, it charged like it did when it was new. With that in mind, this tool definitely seems like something I'd enjoy owning.
PurePort Availability
Kate Swinnerton, the creator of PurePort, is seeking funding for this new cleaning tool on Kickstarter. The project started off with a modest funding goal and it has far exceeded it as of this writing. If everything goes according to plan, PurePort multitools will be delivered to backers in November 2019.
If you're interested in ordering a PurePort for yourself, you can reserve one for $ 26.
As with all crowdfunding campaigns, there are risks involved in backing PurePort. Even though it's already met its goal and Kickstarter is attempting to make sure creators are more honest, there are still some things you should consider before backing this or any other project.
Read the full article: PurePort Is the All-in-One Cleaning Multitool for iPhones and iPads