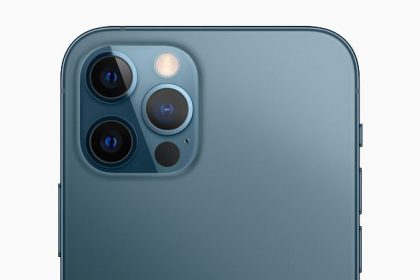 Apple will reportedly bring one of the best photography features of its current iPhone 12 handsets to this year's upcoming iPhone 13 lineup: sensor-shift camera stabilization.
According to a preview of an upcoming DigiTimes report released ahead of full publication, sensor-shift optical image stabilization (OIS) is coming to all the new iPhone models to be released in 2021. Unfortunately, it doesn't detail whether the feature might also appear on all three cameras out the back or remain limited to the wide lens.
According to Korean industry publication ETNews, however, at least two iPhone 13 models (probably the Pro models) will indeed swap regular OIS for its sensor-shift version.
DSLR technology at iPhone scale
iPhone fans will undoubtedly appreciate that the iPhone 13 will disperse advanced photography features like sensor-shift stabilization more evenly across the different models.
Related: iPhone Camera Settings You Need to Know About
Apple first used a sensor-stabilized camera in the iPhone 12 Pro Max, its largest iPhone in 2020. Advertised under the tagline "Camerus Maximus," the iPhone 12 Pro Max delivers a bigger sensor along with sensor-shift camera stabilization technology on the wide lens.
Apple describes the feature as "DSLR technology at iPhone scale":
We engineered a stabilizing solution that moves just the sensor, keeping it even steadier than before. That's sensor-shift OIS, and it's a game changer. Until now, sensor‑shift stabilization was only on DSLR cameras.This is the first time it's been adapted for iPhone. Whether you're shooting video of your kids as you chase them around the park or holding your iPhone out the window on a bumpy road, you'll get more precise stabilization than ever.
iPhones predominantly sport OIS, which uses magnets to move the entire camera assembly in all four directions. This helps counter shakiness and hand movement when pressing the shutter button. As a result, you get more stable photos and videos than without OIS.
Giving Users What They Really Want
So, when might Apple expand sensor-shift stabilization to the other iPhone cameras? If you ask us, that won't be happening this year. Apple is well-known for first bringing a piece of exclusive technology to a flagship device before implementing it on all the other models.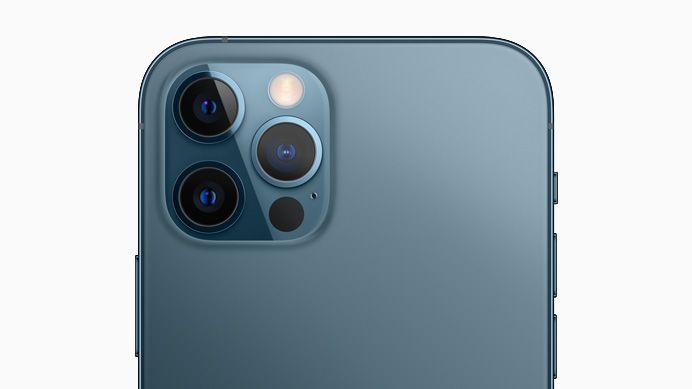 For instance, a double-lens camera first made its way into the iPhone 7 Plus before expanding to other iPhones. Or take OLED screens, now the norm on iPhones: back in 2017, only the high-end iPhone X provided a luxurious OLED-based Retina display. The iPhone 8, introduced that same year, remained stuck with its cheaper, less impressive LCD panel.
Apple will probably bring sensor-shift camera technology to the whole iPhone 13 lineup, but we think the company could keep it restricted to the wide lens. But with the iPhone 14 or a subsequent model, Apple would be wise to swap regular OIS for its sensor-shift variant across all cameras. Until that happens, however, getting better iPhone photography and sensor-shift stabilization will mean purchasing the most expensive Apple handset.