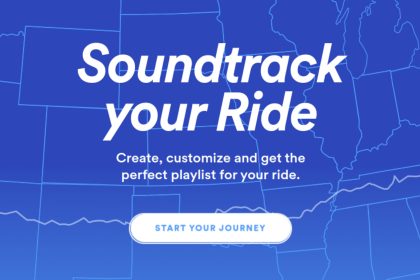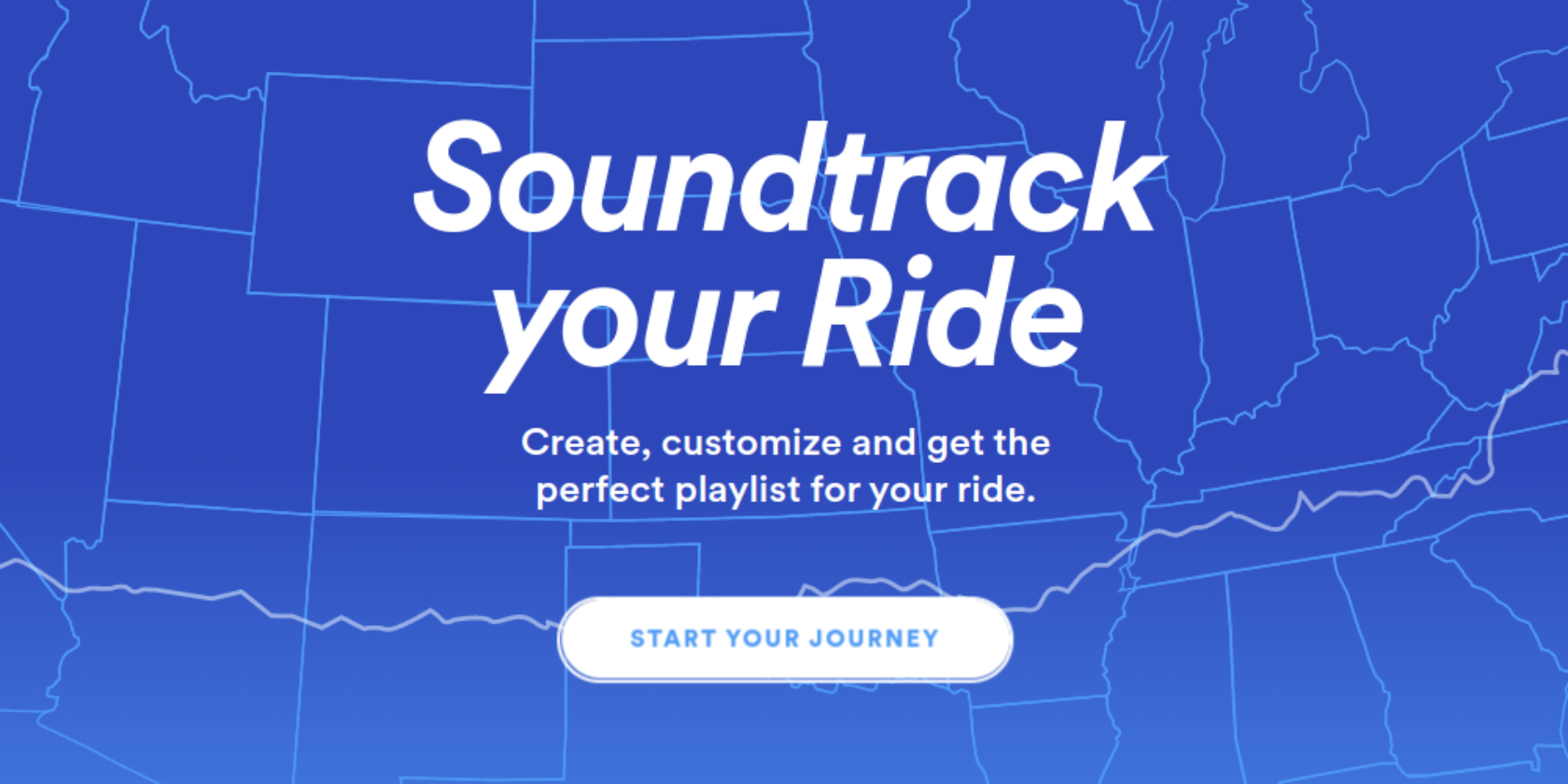 Spotify is always keen to create playlists for you. So if you have been using Spotify for any length of time Spotify will have created a number of daily mixes and more besides. And now Spotify is offering to Soundtrack Your Ride for you as well.
How to Create Playlists for Road Trips
The Soundtrack Your Ride site lets you create playlists for car journeys. This can be anything from a half-hour commute to work, to a 12-hour vacation road trip. Either way, you just tell Spotify what you want and it will create the perfect playlist.
To get started, go to soundtrackyourride.byspotify.com and log in to your Spotify account. Then add start and end points for your road trip using Google Maps (US-only). Or manually enter the length of your ride. Then, click Start Quiz.
Spotify will proceed to ask you a series of questions to determine the makeup of your road trip playlist. These questions include, "Who are you traveling with?", "What's your drive vibe?", and "What is your ultimate driving song?".
Spotify will then compile what it considers to be the perfect playlist for your road trip, and "Your playlist will be matched to the exact length of your ride and customized with your quiz answers." Finally, click Listen Now to open Spotify and see your playlist.
Get Help Planning Your Next Adventure
To test Soundtrack Your Ride I created a playlist for a fantasy four-hour road trip from Los Angeles to Las Vegas. And the result was a mix of songs I already listen to and like, alongside some classics I'm not familiar with but which Spotify thinks I'll enjoy.
The whole exercise only takes a couple of minutes, so if you have a road trip planned for the future, Soundtrack Your Ride is well worth the effort. And if you pair it with one of these awesome road trip planners, you could have the adventure of a lifetime.
Read the full article: Spotify Will Now Soundtrack Your Ride