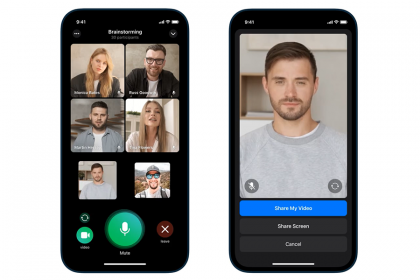 Pavel Durov, CEO of Telegram, announced back in January that the messaging app would be adding video calls in May 2021. As the month comes to a close, we're seeing action follow up on those words.
You Can Now Video Call In Telegram
Telegram had added video chat support to its mobile and desktop apps, just as Durov promised back in April 2020. When in a voice call, you can switch your device's camera on by tapping the camera icon.
According to Telegram's blog post, you can have unlimited people in an audio call, but video is limited to the first 30 people who join the chat. The company says that limit will be increased "soon," however, no specific date was given.
Related: Telegram Founder Says Owning an iPhone Makes You a "Digital Slave"
In addition to video call, you can now also share your screen in Telegram—separately, or simultaneously. You'll find the option in the dropdown menu (its icon is three dots in either a vertical or horizontal line, depending on your device).
Telegram is admittedly a little late to the party on the video call front. Discord has allowed group call since 2017, and the popularity of Zoom skyrocketed with the sudden onset of the COVID-19 pandemic in early 2020.
That said, Backlinko reports that Telegram sports 500 million monthly active users, which is more than both Discord and Zoom combined. So even if it took some time for video chat to finally arrive, chances are that it'll be used by significantly more people.
Telegram's noise suppression has been improved as well, so audio should sound clearer now. Though if you'd rather not utilize it, there's a new toggle to turn it off.
Telegram Adds Animated Backgrounds and More
In a separate post, Telegram details some cosmetic changes that came with this same app update.
Animated backgrounds are introduced first—they're multi-color gradient wallpapers that move every time you send a message. You can select one of the default options, or pick whatever colors and patterns you want to make your own!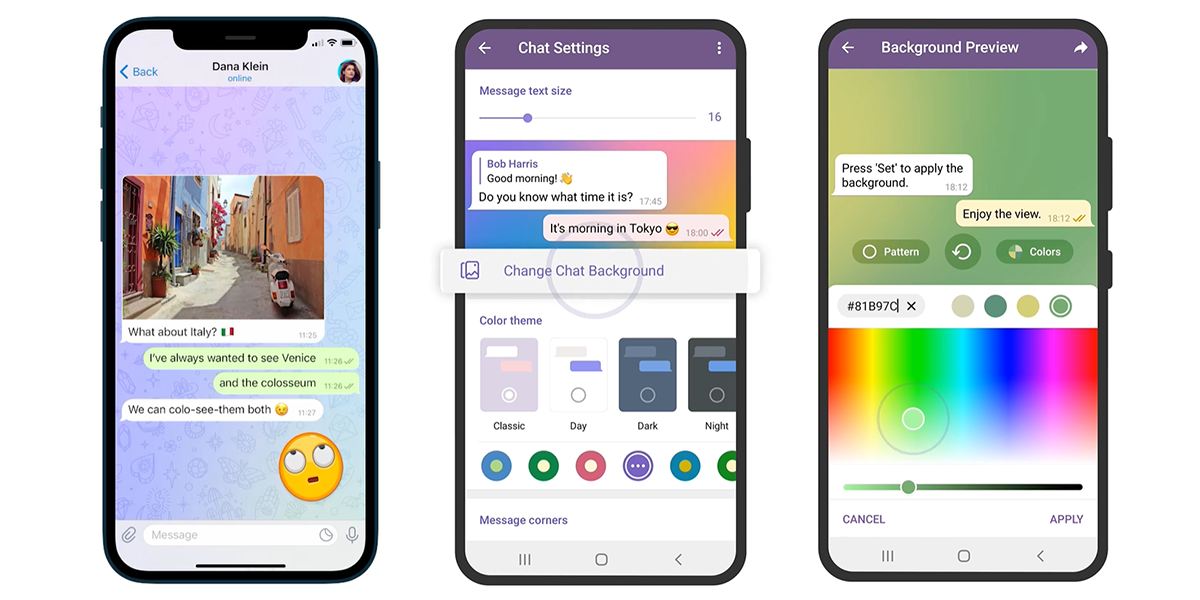 Sending messages looks a little sleeker now, too. Whenever you type something out or attach a image/file, it'll fly into the chat. Don't worry, Telegram emphasizes that these new visual updates are "lightweight," and that they won't affect your device's battery life.
iOS users will a few more changes than Android users. For instance, backgrounds are now partially visible through the header and footer, and two other icon options have been added to the Appearance settings.