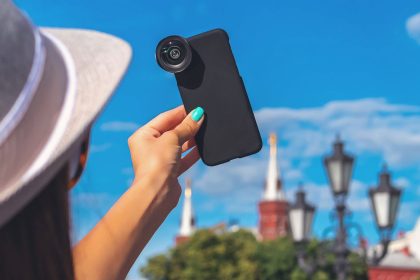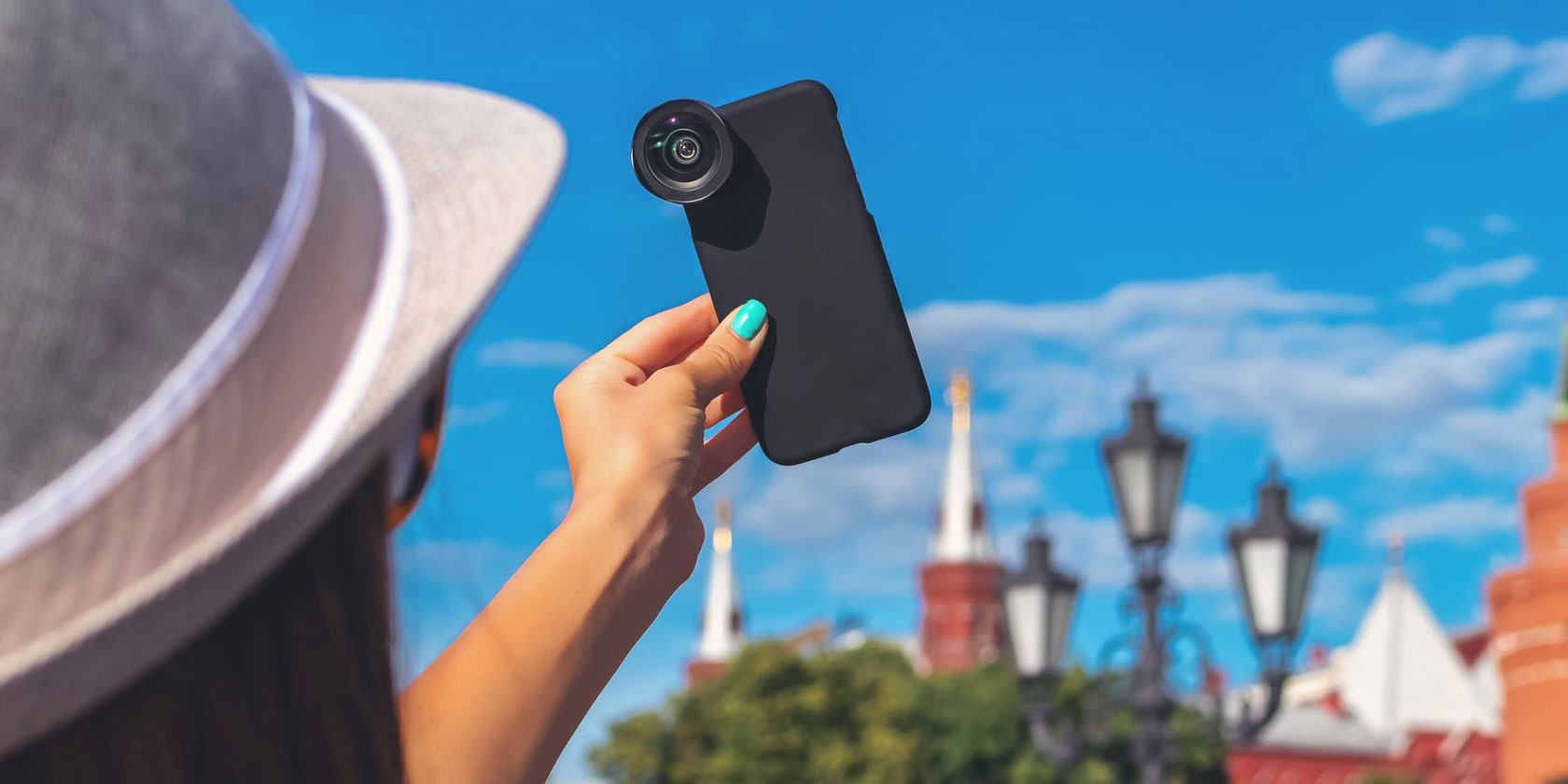 Even if you don't have the latest and greatest smartphone camera, you can still make your photos come out just as amazing. Simply attaching a lens to your smartphone camera will let you shoot wide-angle, macro, and even fisheye photos.
The following smartphone lenses will have you taking professional-looking photos from your phone in no time.
Xenvo Pro Lens Kit Xenvo Pro Lens Kit Buy Now On Amazon $ 39.99
The Xenvo Pro Lens Kit offers a macro and wide-angle lens, along with an LED light and a travel case. The lenses are compatible with just about every phone model, including iPhone, Samsung Galaxy, Google Pixel, and Huawei phones.
Just clip the lens onto your phone's camera and you can start snapping pictures. The wide-angle lens boasts high-quality optical glass that helps prevent any reflections and vignetting. Once you attach the wide-angle lens, you can capture 45 percent more of your photo.
The 15x macro lens is just as impressive for the price. With this lens, you can shoot highly-detailed photos of any subject. The included LED light also attaches anywhere to your phone, providing you with ample lighting when you need it.
Moment Wide Lens Moment Wide Lens Buy Now On Amazon $ 119.99
If you want reliable, professional wide-angle shots, go with the Moment Wide Lens. It's a little pricey, but it's worth it. You can use this lens with your iPhone, Samsung Galaxy, Google Pixel, or OnePlus phone. Just keep in mind that you'll have to purchase the Moment-M series case for your phone to mount the lens properly.
Not only is this lens made of aerospace metal and several layers of cinema-grade glass, but it can help you get twice the amount of content in your photos. This makes it great for wide shots of landscape, architecture, and group photos.
AQwzh Telephoto Lens AQwzh Telephoto Lens Buy Now On Amazon $ 13.90
If the zoom on your phone just doesn't cut it, try attaching the AQwzh Telephoto Lens. This 12x telephoto lens allows you to get long-distance photographs of concerts, events, and nature. It's a great alternative to lugging a heavy digital camera around.
To use the lens, just clip it on your phone's camera, and adjust the lens to get the clearest photo possible. You can use this lens with almost every type of iPhone, Samsung Galaxy, and other Android smartphones.
MACTREM Phone Camera Lens Kit MACTREM Phone Camera Lens Kit Buy Now On Amazon $ 29.98
The MACTREM Phone Camera Lens Kit offers four different lenses and a smartphone tripod for a budget-friendly price. In this kit, you'll find a 20x telephoto lens, 205-degree fisheye lens, 0.5x wide-angle lens, as well as a 25x macro lens. It's a great value for someone interested in mobile photography.
Each lens comes with a ten-layer green coating. This allows for accurate colors in your photos. The kit also comes with an adjustable universal lens clip, making it useable on your phone's front lens, rear lens, as well as dual or single cameras.
Anazalea Wide and Macro Lens Anazalea Wide and Macro Lens Buy Now On Amazon $ 19.99
The Anazalea Wide Angle and Macro Lens Kit comes with one clip that works for most new phone models. To swap from the wide-angle to the macro lens, simply screw the wide-angle lens off of the clip, and twist on the macro lens.
With the 15x macro lens, you can capture in-depth photos at a length of one inch away from the subject. The 0.45x wide-angle lens is just as good, as it allows you to take pictures of a large area, with no dark corners. Like the other lenses on this list, both are crafted with high-quality glass for superior photo quality.
Moment Anamorphic Lens Moment Anamorphic Lens Buy Now On Amazon $ 149.90
Moment is one of the best smartphone lens brands, which is why we've included it on this list twice. Like its wide lens, the Moment Anamorphic Lens also requires that you have an M-Series Phone Case or the Battery Photo Case to mount it.
The anamorphic lens is perfect if you like taking amazing videos from your smartphone. Anamorphic lenses horizontally stretch an image without affecting its vertical length. It produces a widescreen look, and also allows for horizontal lens flares. That's why anamorphic lenses are so commonly used in cinema—the raw, classic look is unbeatable.
Olloclip Essential Lens Kit Olloclip Essential Lens Kit Buy Now On Amazon $ 99.99
The Olloclip Essential Lens Kit is another flexible kit that adapts to any smartphone. If you find that the multi-device clip doesn't fit right, you can always adjust it to suit your phone.
In addition to coming with a fisheye, super-wide, and macro lens, the kit also contains a handy Bluetooth remote. With the remote, you can take wide-angle group or landscape photos from up to 30 feet away from your phone. Just pair it to your phone and click it when you're ready to snap a picture.
Black Eye Pro Lens Kit Black Eye Pro Lens Kit Buy Now On Amazon $ 149.99
When you're serious about smartphone photography, you'll want to try Black Eye Pro Lens Kit. The kit comes with a wide-angle, fisheye, and portrait telephoto lens. Each lens is made of optical glass and has a color coating that won't dull out your pictures. You can choose to mount the lens using the included clips, or you can purchase the Black Eye Photo Lens Case and mount it to that.
The wide-angle lens lets you capture a 120-degree view with no distortion. You can count on the fisheye lens and telephoto lens to capture eye-catching photos as well. While the portrait telephoto lens lets you zoom in two and a half times closer, the fisheye lens gives you a stunning 175-degree shot.
Take Your Smartphone Camera to the Next Level
Many travelers, hobbyists, and photographers have started using their smartphone as a camera. A smartphone doesn't carry the same weight as a DSLR camera, and some can even produce the same high-quality photos.
If you really want to achieve amazing photos, you'll want to get one of the above lenses. Plus, they're light enough to carry around all day. Once you start taking pictures with your new lens, you'll definitely want to show them off. Share your photos on one of these Instagram alternatives for smartphone photographers.
Read the full article: The 8 Best Smartphone Camera Lenses for Taking Better Pictures