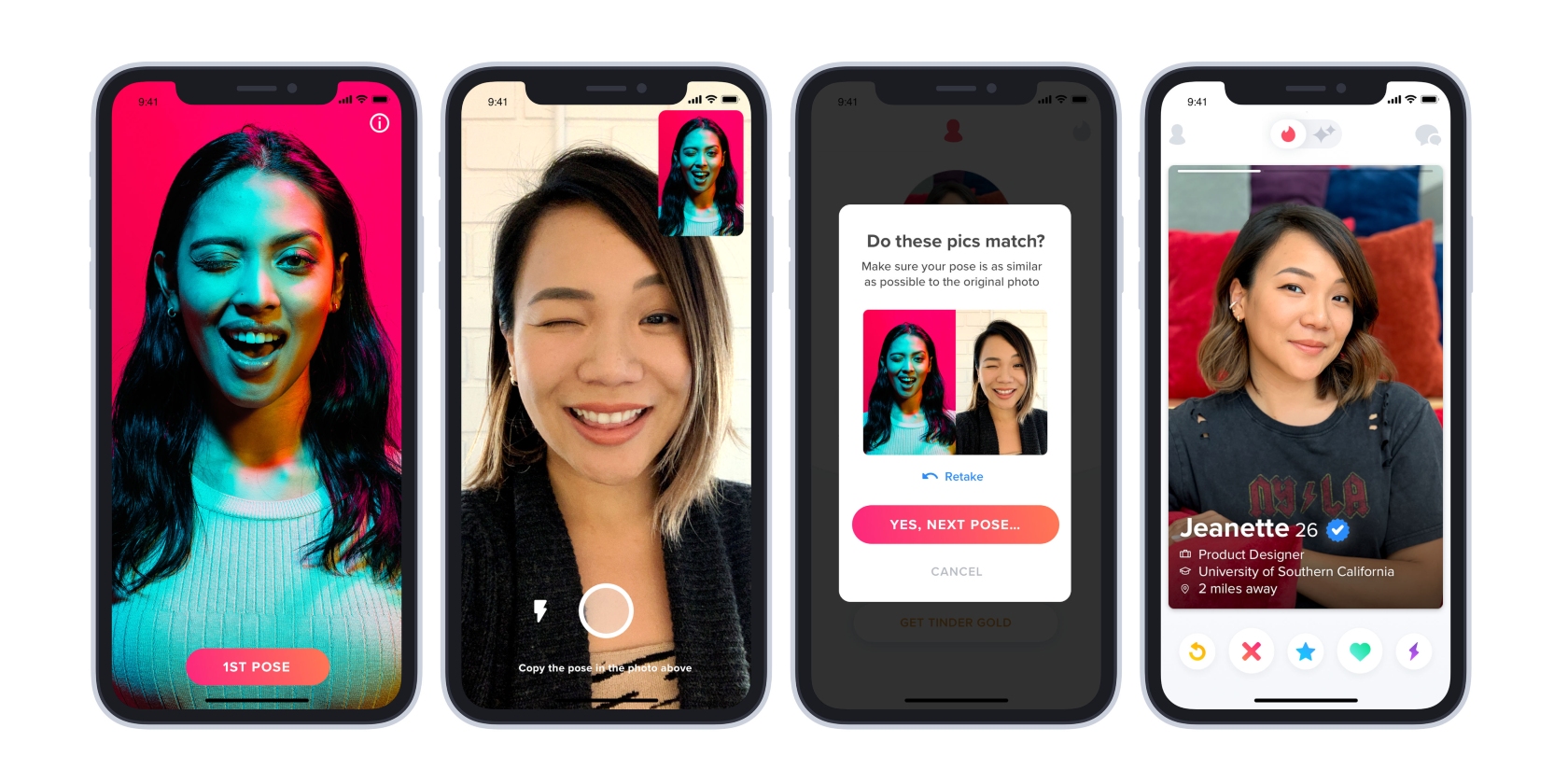 Tinder is rolling out new features designed to help you stay safe while dating. This includes a panic button you can trigger if a date goes horribly wrong, and photo verification to ensure people are who they say they are. Which should help prevent catfishing.
While Tinder has helped revolutionize dating, allowing people to hook-up without any effort, it isn't perfect. There are the obvious dangers of dating in this way, plus Tinder scams which prey on people looking for an easy way to meet new partners.
How Tinder's New Safety Features Work
Tinder IS keen to keep people safe, and its latest features are designed to help you stay safe while dating. In a post on the Tinder Blog, Tinder has announced a slew of new features dedicated to safety, including Photo Verification and a Noonlight integration.
Elie Seidman, the CEO of Tinder, said, "Every day, millions of our members trust us to introduce them to new people, and we're dedicated to building innovative safety features powered by best-in-class technology that meet the needs of today's daters."
When the person you've been talking to updates their dating profile pic.twitter.com/z2W0ECDwJi

— Tinder (@Tinder) January 23, 2020
The first new feature is an integration With Noonlight. This allows members to "share details about upcoming dates via Noonlight's Timeline feature [and] easily and discreetly trigger emergency services if they are feeling uneasy or in need of assistance."
Tinder also now offers Photo Verification. This "allows members to self-authenticate through a series of real-time posed selfies," and, once completed, "verified profiles will display a blue checkmark so members can trust their authenticity."
Lastly, Tinder is launching "a comprehensive Safety Center […] dedicated to keeping members informed about these features while providing resources and tools." This is launching in the US, UK, France and Germany soon, with additional markets added later.
How to Stay Safe When You Match on Tinder
Tinder deserves credit for working behind the scenes to keep people safe while using its app. Unfortunately, there's still a risk attached to using dating apps, so we recommend using these new features to give yourself the best chance of a positive experience.
If you're new to Tinder, possibly thanks to these new safety features, here's what to do when you match with someone on Tinder. The article includes important information regarding how to stay safe. Which should be your number one priority at all times.
Read the full article: Tinder Helps You Stay Safe While Dating