Are you struggling to track your finances and usually end up overspending? Well, if so, chances are you need to organize your funds the better way, including your income, expenses, savings, and so on.
It helps you have your finances in your control rather than your cravings. To make the process easier for you, here's a complete list of printable expense trackers.
1. Daily Spending Log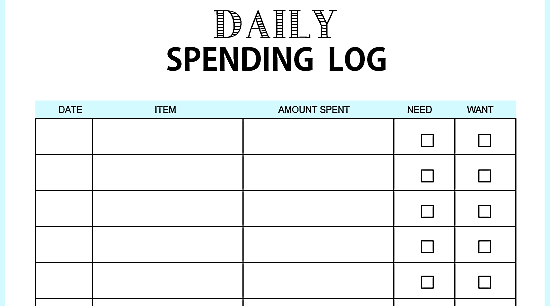 If most of your purchases are based on your impulse, and you're trying to achieve your financial goals, then this printable expense tracker is made right for you.
The main reason behind it is that it demands you to fill the item to be purchased and describe whether it's a need or a want. Plus, you have to register the date of purchase and the amount you'll spend on each item. So, you can evaluate your purchases and determine their quality and worth.
Furthermore, when you find more items in the want category, it'll demotivate more purchases. The chances are it'll encourage you to spend less on random and unnecessary things.
Download: Daily Spending Log Template (Free)
2. Monthly Expense Tracker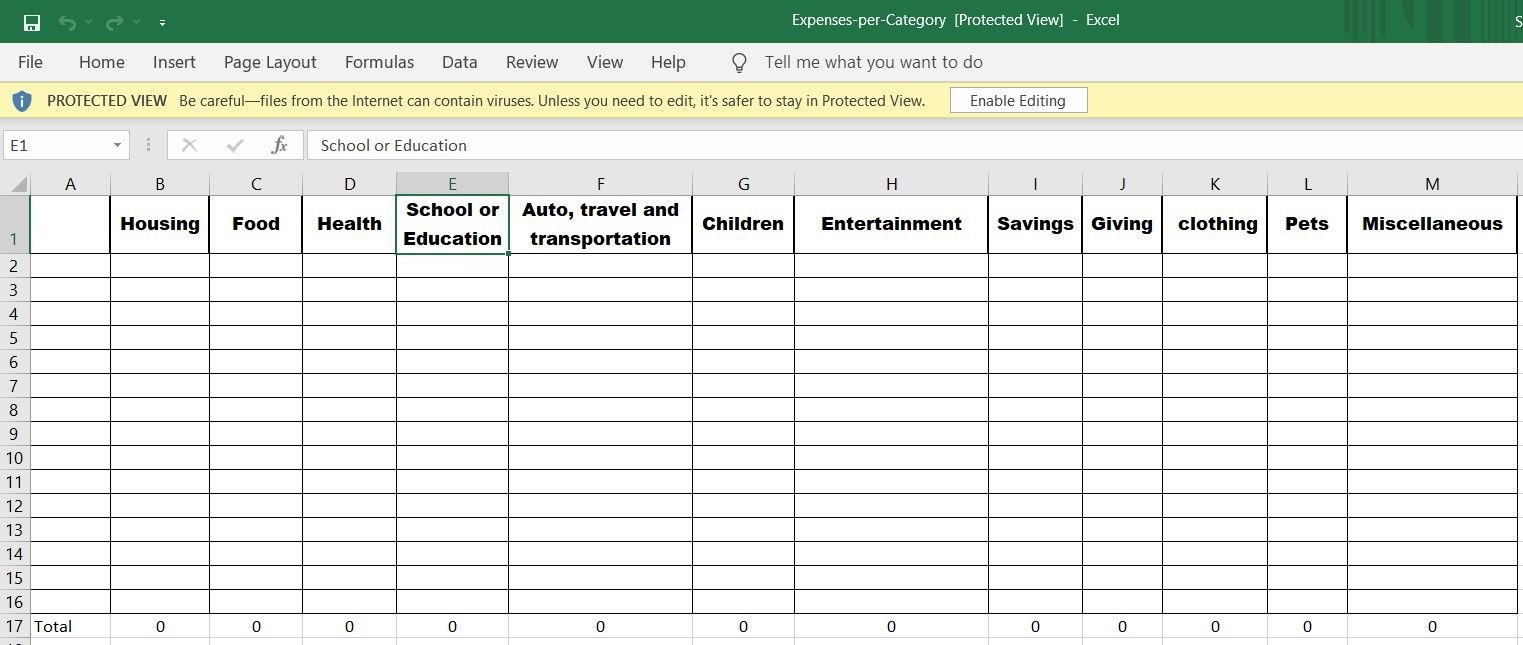 No need to invest in paid expense tracking software; this monthly expense tracker can help you track expenses in nine different categories. All the columns are editable, so you can change the list as per your needs.
Furthermore, you can mark these as need or want and evaluate everything on a monthly basis. Eventually, eliminate or reduce needless expenditures.
For instance, if you have an eat-out column, and you want to save money for some other special case, then you can reduce the expenses here and keep that amount in the other category where you need it.
Download: Monthly Expense Tracker for Excel (Free)
3. Bill Tracker Template
This one is actually a bill tracker calendar. It allows you to add all the bills that you need to pay in a particular month. You can also add the due date, text, and border. It comes with 101 border samples.
No person in the world is protected from paying the bills. And hence, this tracker must be a part of your budgeting process.
Download: Bill Tracker for PDF (Free)
4. Excel Expense Tracker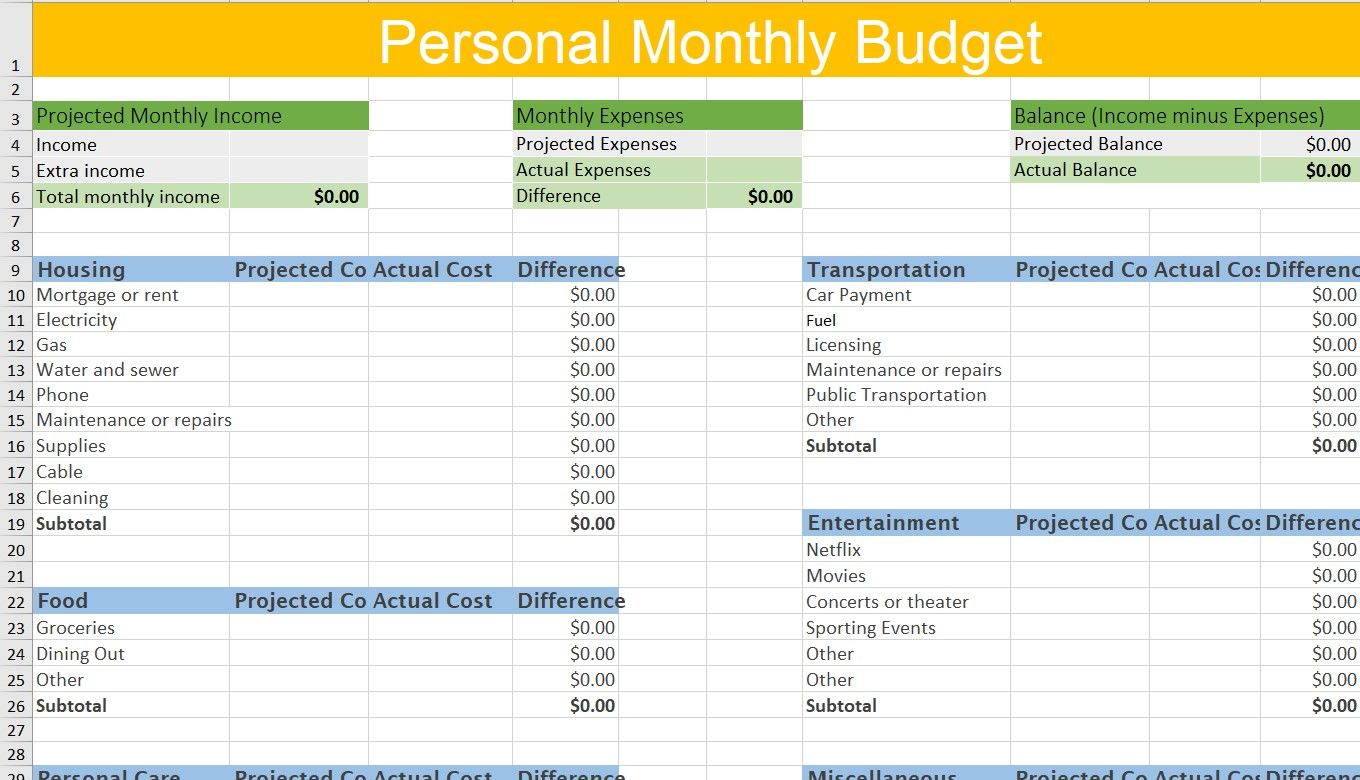 If you want to track the expenses, and so does your income, this budget planner can be the one for you, especially if you have more than one source of income. It allows you to enter the expenses in various lists independently—for instance, groceries, insurance, entertainment, and others.
Apart from that, you can enter your income details and adjust where you'll spend which amount. Plus, it's editable, so you can also add or delete the items from the list.
Download: Excel Expense Tracker for Excel (Free)
5. Customized Expense Tracker

Another way to get a stylish and printable expense tracker is to create one of your own. You can add the list and design as per your own choice in this one. For example, Food, gas, home, clothing, personal, and miscellaneous.
If you have a different taste and usually have things that are not available in mass, it can be the right choice for you.
Download: Create a custom expense tracker here (Free)
6. Side Hustle Expense Tracker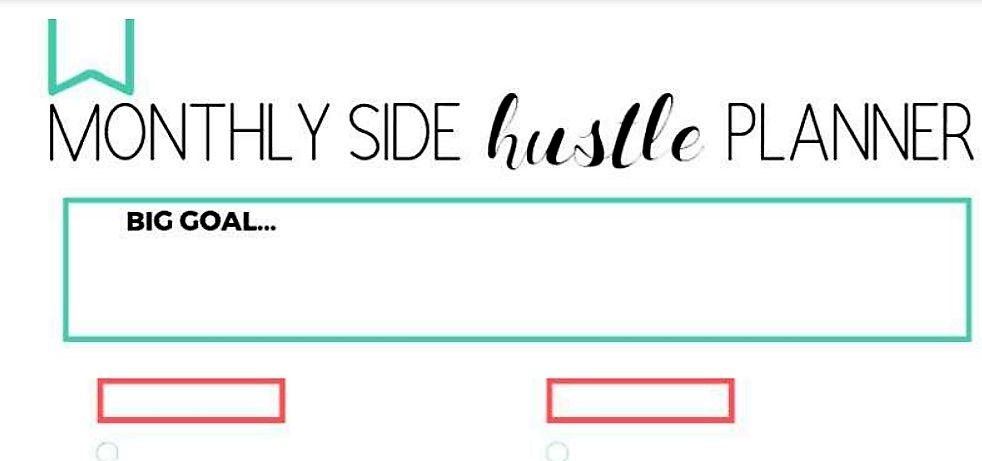 If you own and run a small business in addition to managing your household and personal expenses, then you should monitor their expenses separately.
After all, mixing professional and personal expenses is never a good idea. Hence, print the side hustle expense tracker for this purpose. Meanwhile, you can track your personal expenses from other expense trackers mentioned in the article.
Download: Side Hustle Expense Tracker for PDF (Free)
7. Arrow Header Daily Expense Tracker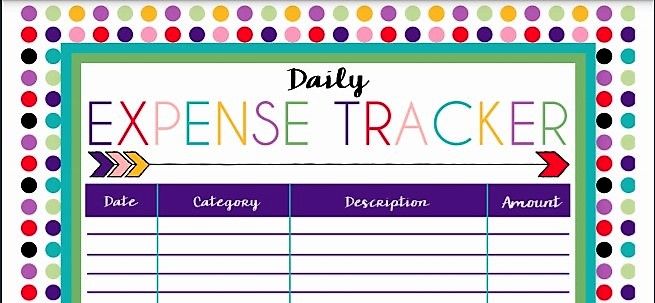 This is one of the few colorful expense trackers listed here. You can print a number of copies of this budget planner, as many as you'll need for a week or a month. Then start recording your expenses in it.
It is especially suitable for people just starting out with the whole budgeting process. This way, you can find out how much you're spending daily and on what things. You can also clip it to your clipboard to get easy access.
Download: Arrow Header Daily Expense Tracker for PDF (Free)
8. Printable Savings Tracker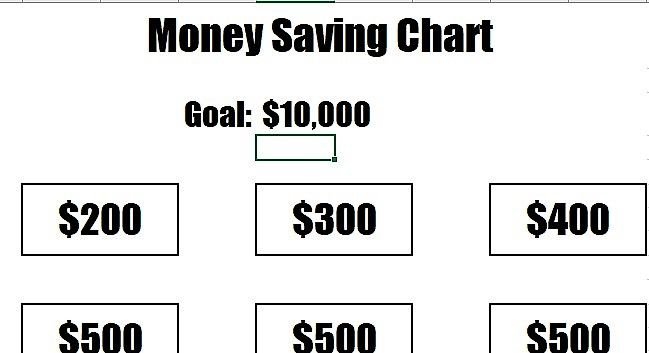 By now, you've got a lot of different expense and income trackers. Considering you're trying to keep yourself from unnecessary expenses, you should also have a savings tracker. Something to manage how much you should save each month and to keep you on track.
Enters the printable savings tracker!
It'll help you set a final goal—the amount you're willing to save for yourself. And how much money you'll need to save each month to finally reach that goal. You can use it to save funds for your children's education, or probably something expensive that you always wanted to buy.
To use it, all you have to do is:
Download and open the template in either Microsoft Excel or Google Sheets.
Enter the amount you want to save eventually. It'll automatically change the rest of the numbers below to get you an idea of how much you'll need to put aside each month. (Or probably cut from your other expenses).
Then print it out and stick it on your clipboard.
Finally, start saving money and recording it gradually.
Download: Printable Savings Tracker for Excel (Free)
9. Yearly Bill Calendar

Now, here is the yearly calendar that you can use to track your monthly expenses in one place. The chart keeps track of all the bills that you have paid and have to pay each month. It's available with the due date and amount needed column.
This way, you can track how much you're spending on different things—like your cable bill, Netflix subscription, mortgage/rent, electricity bills, etc.
Later on, you can evaluate things based on how much you use them. And reduce or cut down on things that seem necessary but aren't really providing you much benefit in the long run.
Download: Yearly Bill Calendar for Word (Free)
10. 31-Day Expense Tracker
This 31-days expense tracker basically collects the amount you're spending all days of the month in different categories. Instead of entering the amount of each item you have bought, it lets you track the spending in categories.
For instance, you can list clothing, shoes, grooming stuff, etc., in the personal category. Then list the total amount you've spent each day in this category. Finally, cut back on certain things that you think aren't adding much value to your life.
Download: 31-Day Expense Tracker for PDF (Free)
Time to Be in Control of Your Expenses
Tracking your expenses is always essential. No matter how big or how small your budget is. If saving some funds for something big is in your mind, you should start tracking your expenses right now.
Now that you have a total of ten expense trackers to track your expenses. It's time you finally save the money and get yourself that little something you've been waiting to get from always.