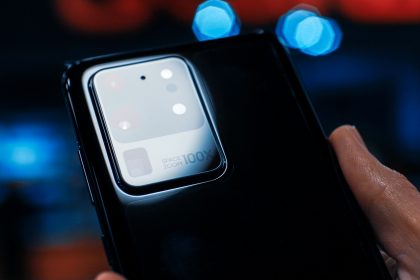 Mobile gaming often gets chalked up as a collection of match-3 puzzles, clickers, and idlers. This is because of the mistaken idea that those games are all a smartphone can handle.
However, when you look at the specs of the latest Android phones, as well as the ever-expanding library of games available, it should become clear that your Android phone is capable of being used as a game console.
Hardware: Android Devices Compared
The first step in assessing Android phones' capabilities as game consoles is to look at the hardware.
Graphics: We measure this by the presence and quality of a GPU, the screen resolution and refresh rate, measured in Hertz (Hz), and the 3D and HD display capabilities.
Chipset: the processing power on a phone is as important as it is on a gaming PC or mainstream console. The faster (more GHz) the better, to prevent lag and freezing.
Memory: Since you're using your phone for more than games, it's important that the phone has storage to spare.
Battery: The battery life is a core stat for any handheld console. After all, nobody wants to drop a game mid-stage to find a charger.
Since the Android operating system is available on a variety of phones with varying hardware capabilities, we're limiting our look at the hardware to the latest flagships from Samsung, Huawei, and Google.
The Samsung Galaxy S20 Ultra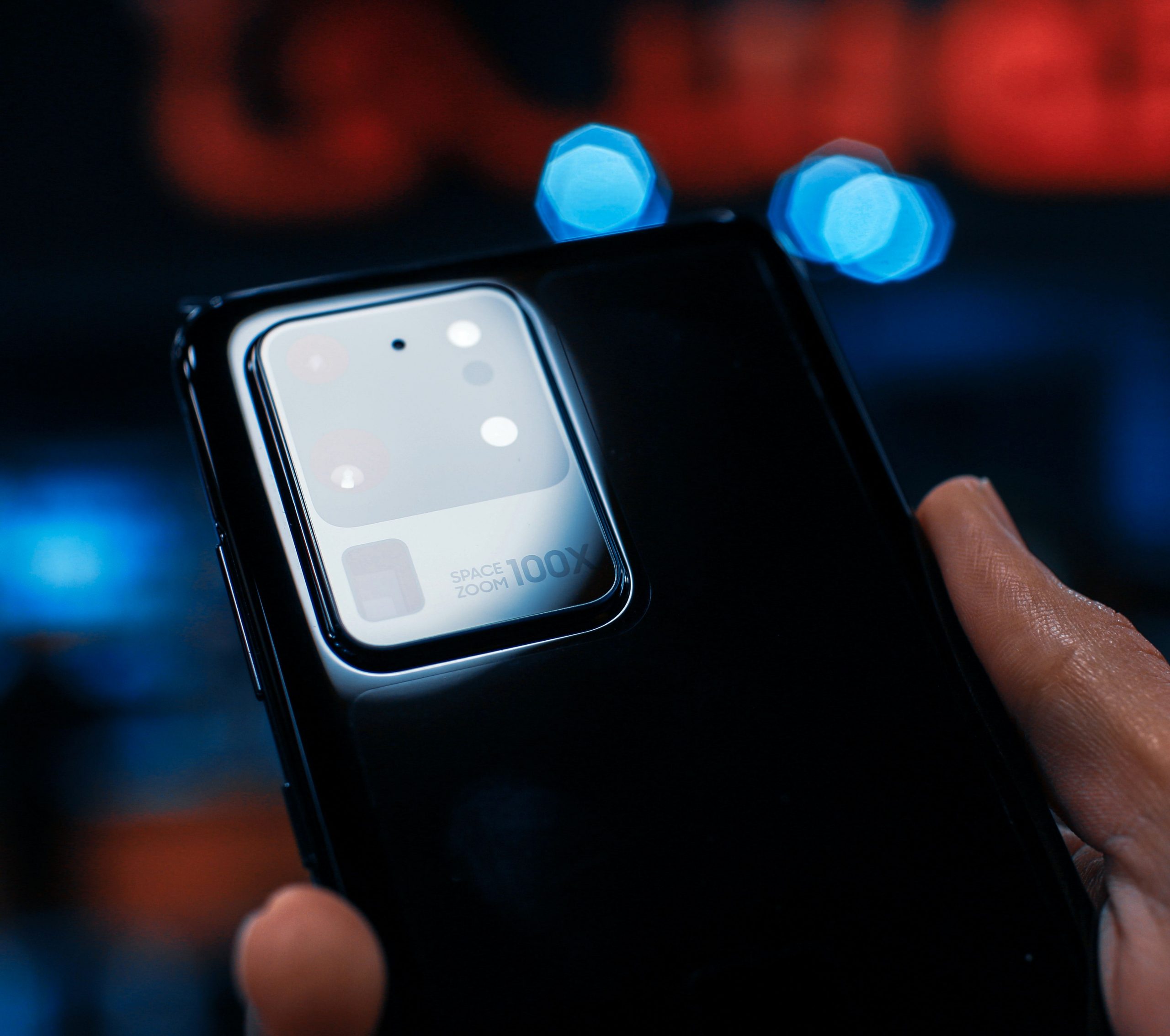 Graphics: Mali-G77 MP11 (Global)/Adreno (USA), 6.9" screen, 1440 x 2300 pixel resolution, Dynamic AMOLED 2X, 120 Hz, HDR10+
Chipset: Exynos 990 (Global) (2.73 GHz) /Snapdragon 865(USA) (2.84 GHz)
Memory: 512-512 GB + microSDXC, 12-16 GB RAM
Battery: 5000 mAh
The Galaxy S20 has a long battery life and a nice, wide screen supported by dynamic AMOLED capability for HD gaming. Which makes it a capable handheld game console.
Huawei P30 Pro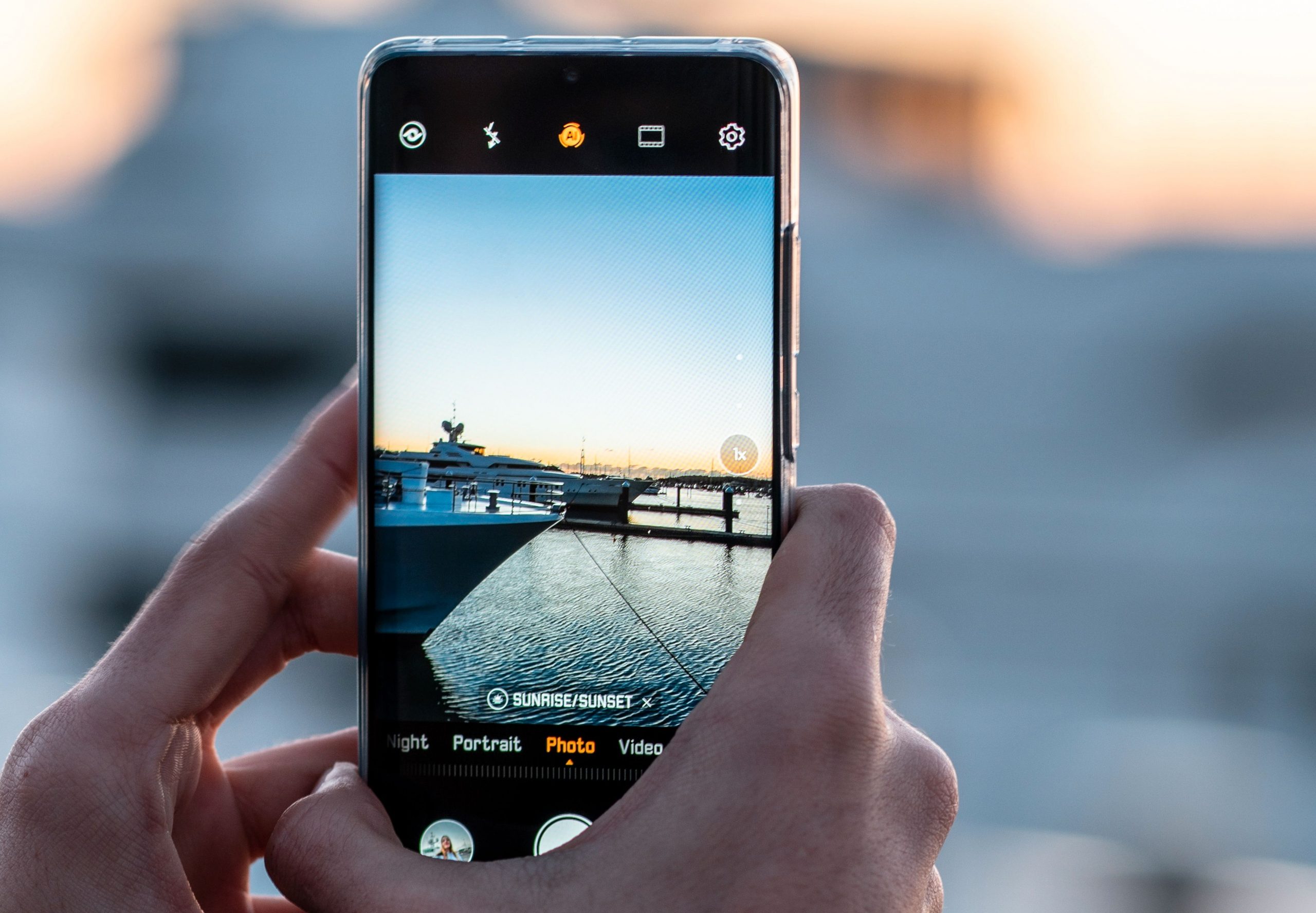 Graphics: Mali-G76 MP10 GPU, 6.47″ screen, 1080 x 2340 pixel resolution, OLED, 60 Hz, HDR10
Chipset: Kirin 980 (2.8 GHz)
Memory: 128-512 GB, 6-8 GB RAM
Battery: 4200 mAh
Huawei offers a phone with decent display capabilities and a strong battery. It'll handle most mobile games fine, but its slower processor might struggle with beefier games. If you're a fan of platformers and other lightweight genres though, this phone works fine.
Google Pixel 5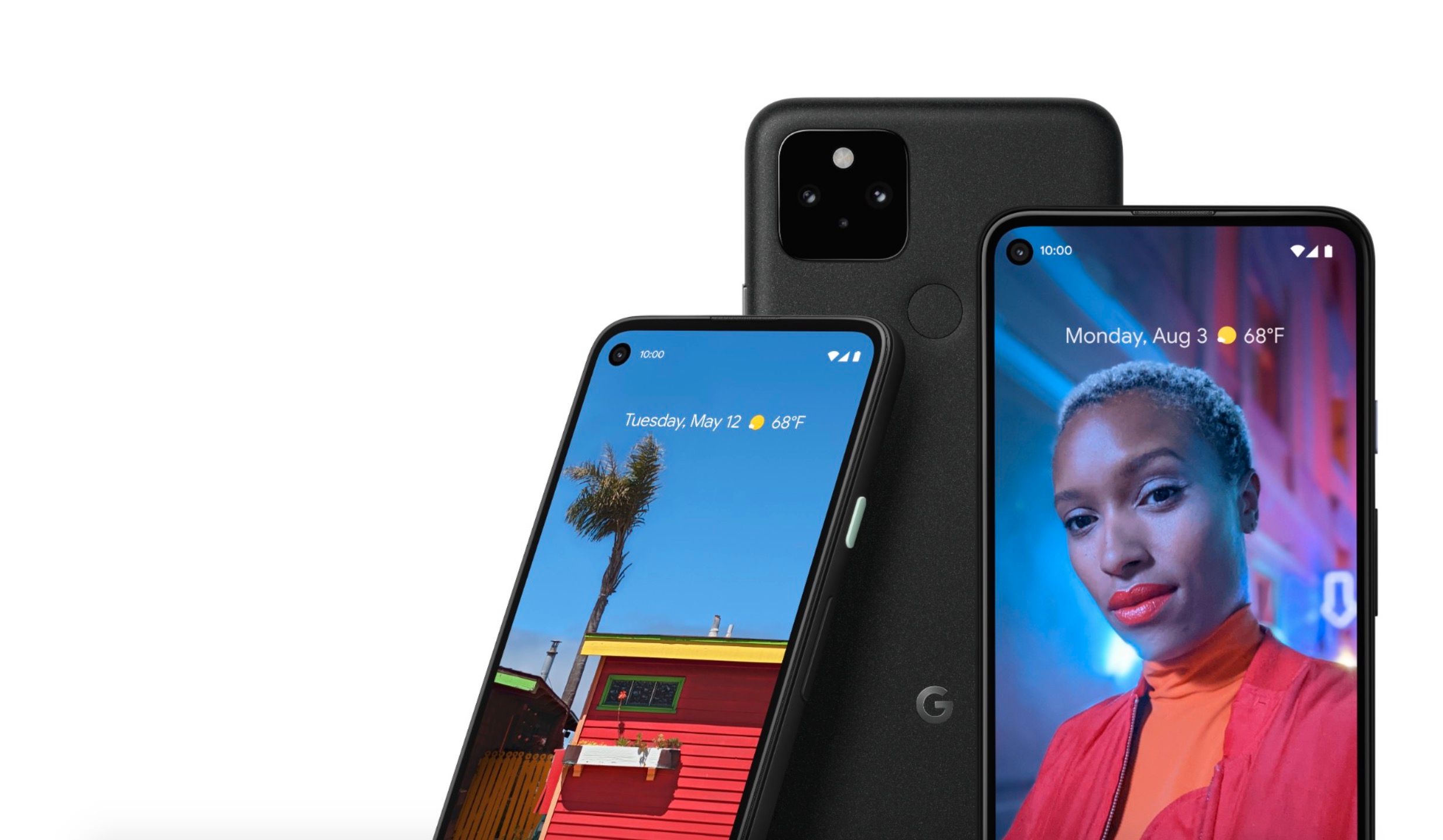 Graphics: Adreno 620 GPU, 6" screen, 1080 x 2340 pixel resolution, OLED, 90 Hz, HDR10+
Chipset: Snapdragon 765G (2.4 GHz)
Memory: 128 GB, 8 GB RAM
Battery: 4080 mAh
Google Pixel handsets, like many smartphones, have a lot of exciting features. But without much storage space to spare and the smallest screen of the three, it's better-suited to puzzles and clickers than larger 3D titles.
Now let's compare a phone from a less popular brand, but one designed with power in mind from a company that's used to catering to gamers.
ASUS ROG Phone 3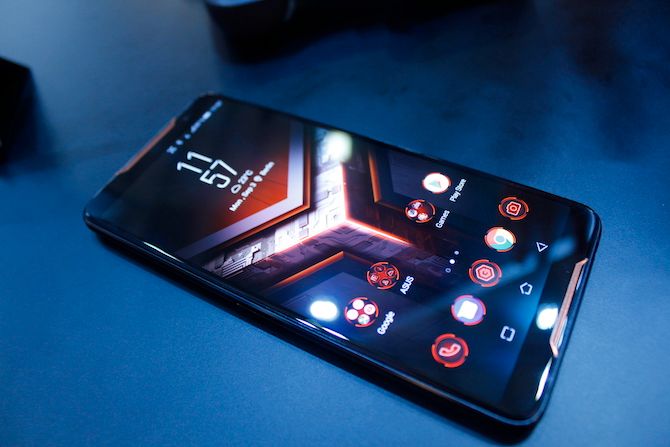 Graphics: 6.59" screen, 1080 x 2340 pixel resolution, AMOLED, 144 Hz, HDR10+
Chipset: Snapdragon 865+ (3.1 GHz)
Memory: 128-512 GB, 8-16 GB RAM
Battery life: 6000 mAh
Hands-down the most powerful Android gaming phone on the market right now, the Republic of Gamers Phone 3 beats its competition in almost every category, even edging out the Galaxy lines.
Stepping away from a well-known brand that you've used for a long time can be difficult, but for users interested in expanding their Android gaming experience, it might be worth it.
The Google Play Games Library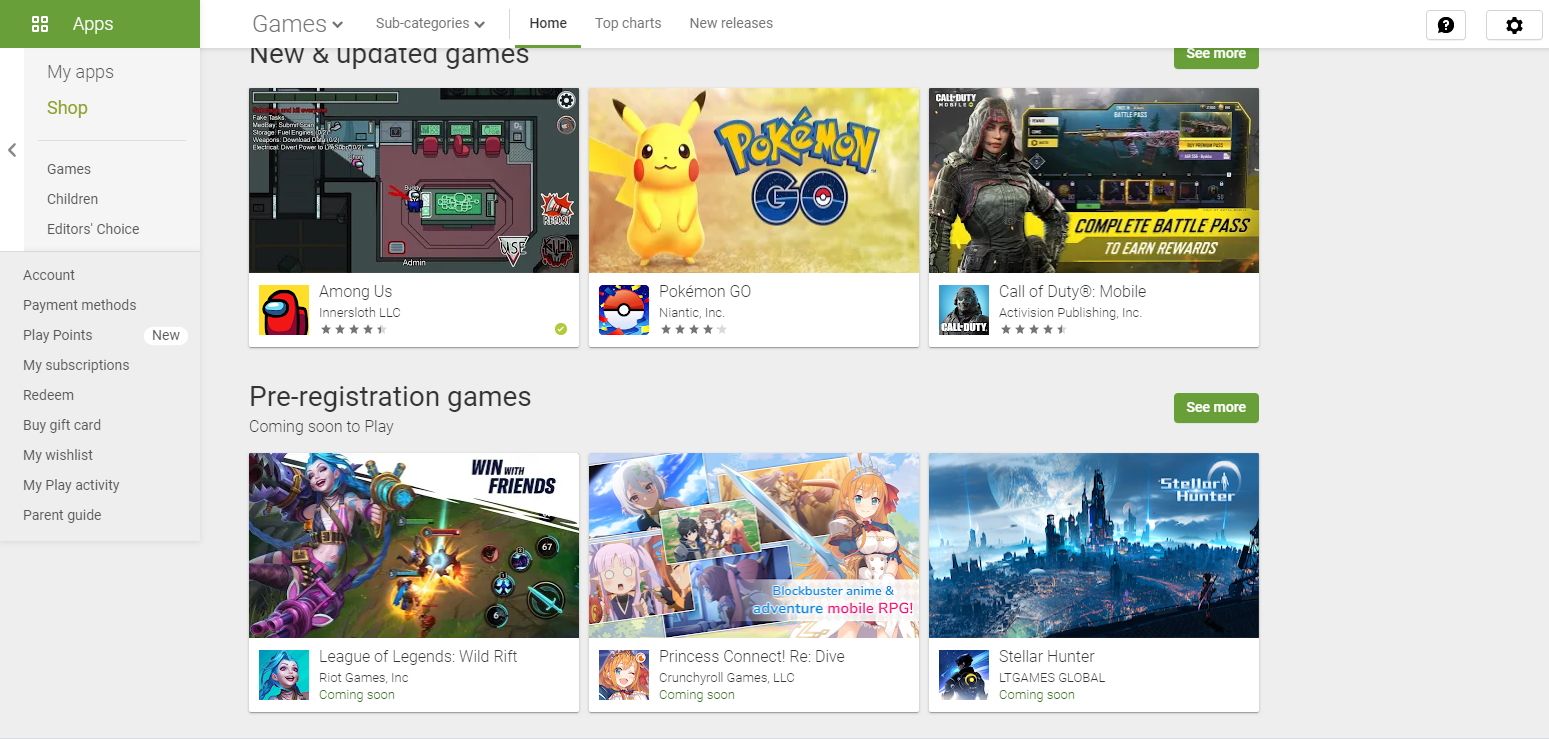 It is true that the mobile gaming market is dominated by so-called "casual" puzzle games and idlers, but that's certainly not all there is available to play.
There are over 300,000 gaming apps available through the Google Play store, but that's an approximate number since some apps in that category don't fit what most people would call "games." For example, a virtual dice roller counts as a game, and so do coin flippers and avatar makers, so it's difficult to say how many "true" games are available.
However, one thing is clear. The price point for Android games is far more affordable than their mainstream counterparts. For the gamer on a budget, mobile gaming can be a great way to stay up-to-date without breaking the bank.
As for titles, a look through the Games category on the Google Play Store will reveal several fan favorites, including cross-platform hits from Xbox One and other consoles, and even entries from beloved series like Final Fantasy, Call of Duty, Animal Crossing, and League of Legends.
And with Google Stadia now available across more phones, even more titles are becoming available for mobile gamers.
In fact, the rise of cloud gaming services means you'll be able to play the latest and greatest games on your Android in the future.
Gaming Accessories for Android Devices
A smartphone isn't the most ergonomically friendly console shape, so it's a good thing that there are several accessories compatible with Android phones to help you avoid injury and maximize your gaming experience.
Controllers
Many Android games are compatible with Bluetooth controllers, so you can hook up your Xbox or PlayStation controller to your phone. Smartphone stands can help you keep your phone in place while you use a familiar console controller.
Related: How to Connect a Controller to Your Android Phone
But if that arrangement sounds awkward to you, consider a device like the Razer Kishi (available to buy on Amazon). This fits familiar Xbox controls around your phone in a configuration similar to the Nintendo Switch.
For something a little less bulky, controllers like the GameSir F2 (available to buy on Amazon) offer more ergonomic grips while letting you continue to use your phone's on-screen touch controls.
Headsets
For multiplayer games, grab any voice-chat app (like Discord) that can run in the background, and a headset that uses a single audio jack; your phone may have even come with an in-ear headset that works just fine.
Download: Discord on Android (Free)
Battery Packs
If your phone's battery is starting to die, or you want to run a high-intensity game without needing to reach for your charger two hours in, there's a range of backup battery packs you can buy to increase your phone's overall battery life.
Android Phones as Game Consoles: The Verdict
Android phones have game libraries comparable to those of mainstream handhelds and share many popular titles across platforms, as well as having their own mobile-specific gems.
Many accessories are available to make your phone's shape and battery life more viable for long gaming sessions. And creative developers have shown that it's not your processor's size that counts, it's what you can do with it.
Overall, we think it's time to reconsider our view of Androids as being too lightweight to handle "real" games. They pull their weight as handheld consoles, especially those from companies who build phones with gamers in mind, and offer many options for improving your playing experience.
Image Credit: SCREEN POST/Unsplash