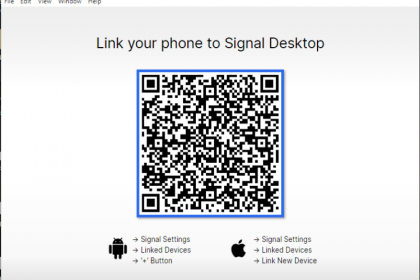 Linking devices in Signal is pretty simple and straightforward. In Signal, Linked devices are like synced devices—they can access and share common data.
You can link your Signal account on your desktop and mobile device or tablet. If you link your desktop to your mobile phone, for instance, you can exchange messages and carry on the conversation from either of your linked devices.
This means you can start a chat on your desktop and continue the conversation on your mobile phone while on the go.
In this article, you'll learn how to link devices in Signal. Let's dive in…
How to Link Devices in Signal
Here's how to link your devices in Signal. To begin with, you'll need to download and install Signal on both devices and then open the app on each device.
Image Gallery (3 Images)
On your Android phone, tap on the three dots button, then tap Settings. You can also tap on your profile to go to Settings.
Tap Linked devices near the top. You will see No devices linked if you haven't linked any devices yet. To link your first device, tap on the plus button at the bottom right of your screen.
For iOS, tap Link New Devices.
This will launch a QR code scanner. Now, point your phone's camera at the QR code on the Signal Desktop client to scan the QR code.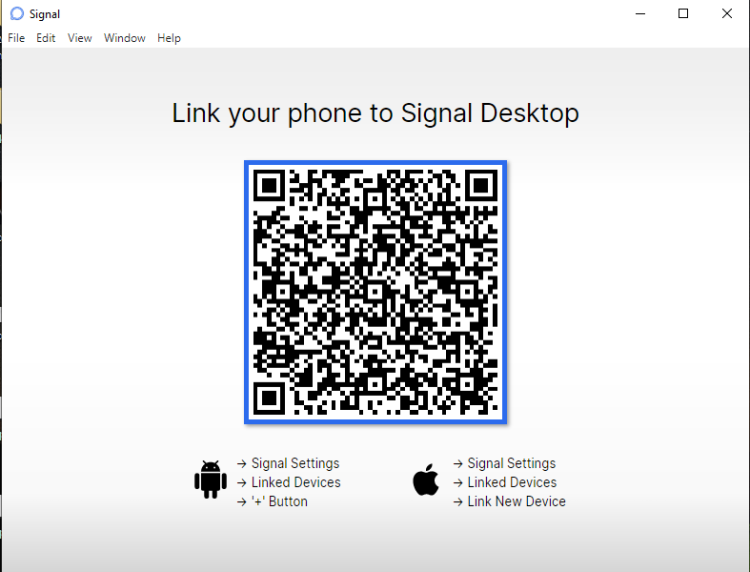 On your mobile phone, you will be asked if you actually want to link the device. Tap the blue Link device checkmark under Link this device? to approve linking.
You will see a "Device approved!" notification if successful.
Related: How to Switch From WhatsApp to Signal
Once linked, your desktop will now be able to read all your chat messages and send messages in your name.
On your desktop, enter your name in the space provided and click Finish linking phone.
This will synchronize your contacts and groups and launch the app when done.
Download: Signal for Android | iOS | Windows (Free)
How to Unlink Device in Signal
To unlink a device in Signal, go to Settings on your mobile app and tap Linked devices. Tap on the linked device you want to remove.
Review the warning message and click OK.
Related: The Best Signal Features You Should Be Using
Securing Your Linked Device
Only link a desktop that is yours, never on a public computer. Also, set PIN reminders and Registration Lock for added security.
Regarding your PIN, choose a unique combination and keep it safe.
Now you know how to link devices in Signal and can enjoy convenient messaging on the platform.