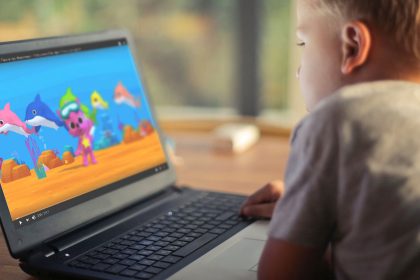 YouTube is making changes to its platform in 2020. These changes revolve around how children are using YouTube, with YouTube trying to comply with the COPPA law in the US. The new YouTube rules are designed to protect children, but they'll have serious implications for YouTubers.
This article is designed to help YouTubers comply with the new YouTube rules. We'll explain what COPPA is and why YouTube is making these changes. We'll also explain how you, as someone who uploads content to YouTube, can comply with the new YouTube rules protecting children.
What Is COPPA?
COPPA, which is an acronym for the Children's Online Privacy Protection Act, is a US law passed in 1998 and put into place in 2000. Its main purpose is to define rules about how online entities can collect data about children (which the law defines as those under the age of 13). While it's a US law, it applies to US-based companies no matter where their users are located.
The law has several requirements and restrictions, which are too detailed to review in-depth here. For the purposes of this discussion, the most important part of COPPA is that it requires explicit parental permission for companies to collect and use data about kids.
It's easy to see this law in practice around the web. For example, most social media sites require their users to be at least 13 years old to sign up. They could obtain parental permission to comply with this law, but it's not worth it due to the hassle.
YouTube's COPPA Violation
In September 2019, the Federal Trade Commission (FTC), which is responsible for enforcing COPPA, brought a $ 170 million fine against YouTube for COPPA violations. This is by far the largest fine ever paid for breaking this law.
The company's primary offense was knowingly using the viewing history of children under 13 to show them targeted advertisements on videos. Because YouTube did not obtain parental permission to track this data, it was breaking the rules of COPPA.
In addition to the monetary penalty, the FTC's settlement with Google requires the company to set up a new system on its platform. It must allow content creators to mark their videos as child-directed or not, so that YouTube can comply with the COPPA rules.
YouTube has now released details about this system, as the burden will fall on individual content creators. Let's look at these new rules and explain what they means for your channel.
Marking Videos as "Made for Kids"
In November 2019, YouTube rolled out its new measures to comply with COPPA. These rules go into effect on January 1, 2020.
YouTube channels will now need to specify every video as Made for kids or Not made for kids. You can choose a setting for your entire channel, which will automatically apply it to all of your videos, but you'll still need to confirm it every time you upload a new video.
What Constitutes "Made For Kids"?
Unfortunately, the line on what "for kids" means is vague. The FTC uses the term "child-directed" (the equivalent of YouTube's "made for kids") to describe videos where "children are the primary audience" or "children are not the primary audience, but the video is still directed to children" based on several factors. These include:
Whether the video revolves around educational content for young kids
If the video includes child actors
Whether your video "includes characters, celebrities, or toys that appeal to children"
If the language the video uses "is intended for children to understand"
Some types of content are clearly for kids, like educational lessons and preschool songs. Other kinds of videos are obviously not for kids, such as political essays and adult-oriented comedy. The confusion is mainly due to the gray areas, where your content might not be "kid-directed" but is still "kid-attractive". This is the case for channels dedicated to gaming, toys, and vlogging.
Check the YouTube help page on determining your video audience and the FTC's FAQs about COPPA for more information.
Reduced Functionality on Videos Made for Kids
To comply with COPPA, YouTube will significantly reduce the data it collects on children going forward. YouTube's help page on video audiences details that videos marked as "made for kids" won't have many major YouTube features available, including:
Personalized ads
Appearing in search and recommended videos
Comments
End screens
The notification bell
Users' ability to save the video to playlists, including Watch Later
In addition to the above, if you set your entire channel as "made for kids," you will lose the following functions:
Stories on YouTube
The entire Community tab on your channel page
Channel memberships
This has enormous implications for content creators.
What This Means for Your Channel
Now that we've looked at YouTube's upcoming changes based on COPPA and what they require from you, let's see how the new YouTube rules may affect your channel.
Notably, while YouTube could take action against you for improperly labeling your videos, you are liable for COPPA violations with the FTC itself. The FTC has stated that breaking these rules (such as uploading a video made for children but not tagging it as such) could result in a fine of up to $ 42,000 per video.
If You Only Upload Videos Made for Kids
As of today YouTube is asking its creators to mark their channels/videos as 'Made for Kids' or not. Doing this has huge consequences for smaller creators like myself and sadly it may mean making far fewer videos or stopping completely… pic.twitter.com/lZUlpxGf7c

— Maddie Moate (@maddiemoate) November 14, 2019
Those who specifically create videos for kids and mark their channels as such will see all of the above features removed from their channels. This will make it much more difficult to engage with your audience because you won't have comments. It's also next to impossible to bring in new viewers without search or recommended traffic.
The worst blow to these creators is the lack of personalized advertising. The vast majority of ad revenue (about 90 percent) comes from personalized ads, so you can expect to see a huge drop in revenue from your videos.
We recommend taking a look at our alternative ways of making money on YouTube so you can continue to profit from your content.
If You Upload Videos That Kids May Enjoy
While creators who upload videos aimed directly at children are hit the hardest by these rules, those who upload a mix of content have confusing guidelines to sort through. As we've explained above, COPPA's guidelines are both vague and out-of-date for the modern web.
Say you create a video focusing on a video game that kids find appealing, like Minecraft or Fortnite. If that video contains excessive swearing, you'd naturally think to mark the video as "not for kids".
However, the FTC may look at the thumbnail of the video, see cartoon graphics that appeal to kids, and decide that your video actually is made for kids. Without watching the video, they won't realize that you used strong language in it. In this case, you would be in violation of COPPA and potentially have to pay a life-altering fee.
This is a major catch-22. On one hand, marking your videos as "for kids" is basically a death sentence for your channel financially. However, if you mark your content as "not for kids" and the FTC decides it is for kids, you could be in trouble.
If you upload general-audience videos about toys, cartoons, or other kid-appealing content, we recommend you seek legal counsel in order to protect yourself.
If You Only Upload Videos for Adult Audiences
Those who upload content that nobody would reasonably think is "made for kids" will have the fewest problems from these new rules.
If you can confidently mark your videos as such and are sure that even someone who's not familiar with internet pop culture from the FTC would agree, you are most likely safe to continue as usual.
How to Set the Audience for Your YouTube Videos
To change these settings for your own channel, head to YouTube Studio, which you can access by clicking your profile picture in the top-right of any YouTube page and hitting YouTube Studio. Select Settings from the left sidebar, then go to Channel > Advanced settings.
Under Audience, you can specify whether your channel always uploads content that's made for kids, never does so, or choose to review the setting on every video. You'll also see a button for this each time you upload, pre-selected with what you chose here.
To change the audience on an individual video, select it in YouTube Studio. On the Details tab, you'll see an Audience section.
YouTube has noted that it will also perform automated reviews of content. If it decides that a video is directed at children, it may override your setting and set it as made for kids anyway. You cannot change this once YouTube sets it, though you can use the Send feedback button on the video to let the company know you disagree.
For Kids vs. Age Restriction
As a final note, you should know that this new "not for kids" designation is different than YouTube's age restriction designation. A video becomes age-restricted either voluntarily by the channel owner or automatically by YouTube after review.
Videos with strong language, sexually suggestive content, violence, or dangerous activities will often be age-restricted. When this happens, users under 18, people who aren't logged into YouTube, and those in Restricted Mode won't see the video. Age-restricted videos are also not eligible for monetization.
Just because a video is "not for kids" doesn't mean it's age-restricted.
Understanding COPPA and YouTube
You should now have a basic understanding of how the new YouTube rules will affect you. We hope this article helps, but unfortunately we cannot provide legal advice.
So, if you're concerned about how these new YouTube rules will affect you, we recommend you talk to a lawyer.
We guarantee that the YouTubers who make serious money will be taking these new rules seriously, so we recommend you do the same.
Read the full article: How to Comply With YouTube's New COPPA Rules for Children