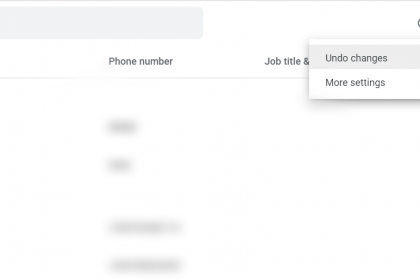 Your Google account acts as a one-stop solution for backing up different types of data from your Android smartphone and tablet. You can store your contacts, photos, videos, and personal files in the cloud.
One advantage of backing your data in the cloud is easy restoration if you delete some data like your contacts and documents by mistake. Here's a step-by-step guide on how to recover deleted Google contacts.
How to Restore Deleted Contacts From Google
If you have accidentally deleted one or more contacts from your Google account, you can recover them in just a few clicks. We'll use Google's Contacts recovery feature to restore deleted contacts. Don't worry if you don't have the app; you can do the same via its web version.
On the Google Contacts app, follow these steps to undelete your contacts:
Tap the hamburger menu on the top left.
Select Settings.
Scroll down the settings page and select Undo changes.
If you have multiple accounts on your device, you will be asked to choose an account.
Tap the affected account and select the time frame.
Next, tap Confirm and click OK to finish the process.
Image Gallery (3 Images)
You can also do the same by using Google contact's website.
Go to contacts.google.com.
Click the Settings icon (gear) at the top right.
Select Undo changes.
Select the time frame, which can range from 10 minutes up to 30 days.
Click Undo.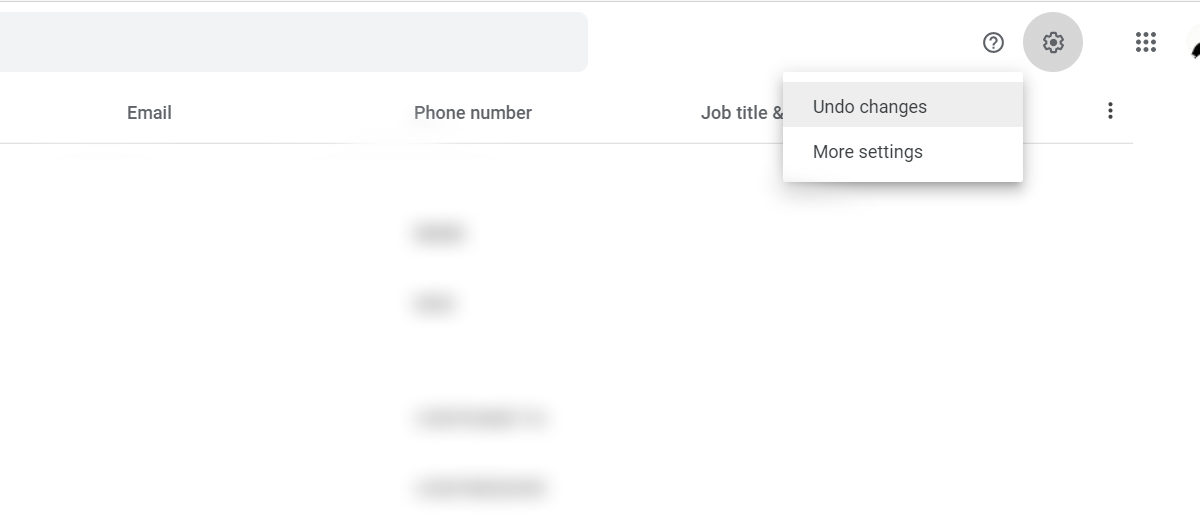 After undoing the changes, Google will restore the version of your contacts from a certain date and specific time.
If you want to restore a single contact, you don't have to go through all this trouble. Just enter the contact name at the top search bar inside the Google Contacts app and select See results in the Bin. Next, tap the contact, and select Recover.
Related: How to Back Up Your Android Device Properly
Limitations to Restoring Contacts
Although Google allows you to recover deleted contacts, the feature has various limitations. First, you can't recover contacts that have been deleted from the trash. By default, deleted contacts will stay inside the trash for 30 days. Once the period is over, they are deleted for good.
Another disadvantage of the feature is the changes are not reflected immediately. Google says it may take some time before the changes show up. Also, you might have to back up your current copy of contacts first since any additional contacts you added after the date of restoration will be lost.
Related: Can Android Data Be Recovered After a Factory Reset?
Recover Deleted Google Contacts Without a Fuss
The Google Contacts app provides an easy way of restoring your deleted contacts. Whether you want to recover a single contact or multiples, the app makes the whole process easy. However, you should beware of the 30-day limit, which might be an issue if you don't recover your contacts from the trash bin after a long period.