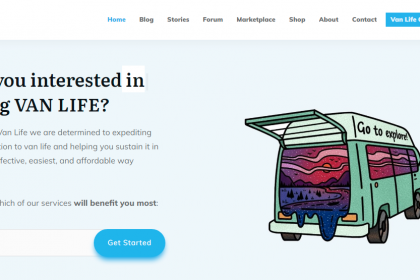 Van travelling has risen in popularity over the past few years, with many people opting to buy old removal vans, ambulances, and even school buses to renovate and reimagine as holiday campervans. Some people even choose to live full-time in their van, to save money, respect the planet, and live an ultimately nomadic lifestyle.
If you're interested in van life, holidaying in a homemade campervan, or building your own, read on for the best online resources to help you on your travels.
Get Started With Your Project Van Life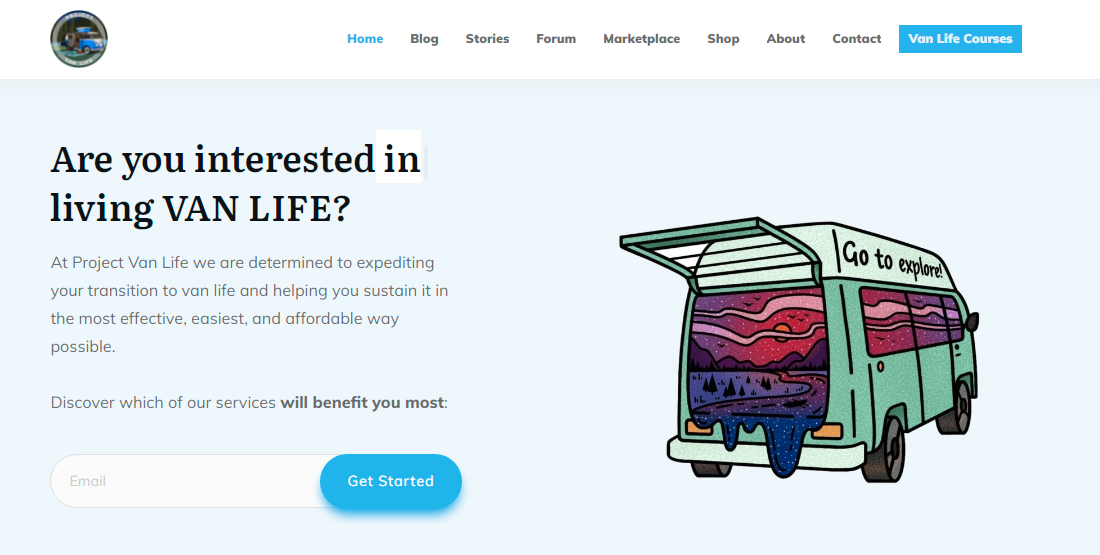 Building your first camper and not sure what heating system or electrical source you should use? Project Van Life has you covered with its informative and easy to follow blog series of conversion courses. There are both free and paid-for courses available.
The forum on Project Van Life is also a great place to search for queries or flag your own camper questions to a friendly community. The community consists of other van travelers, who are keen to share their knowledge and experience.
Escape in a Campervan in the US and Canada
If you're looking for van hire in the US and Canada, check out Escape Campervans. Founded by New Zealand surfer, Rob Mewton, the website has more than 600 colorful vans to pick up from 13 different locations.
The vehicles featured on Escape Campervans are kitted out with beds, a dining area with storage space, and a kitchen fit with sink, refrigerator, and stove. The vans also have dual battery systems, and are powered with solar panels.
You'll also find suggested itineraries on the website, depending on where in the US and Canada you want to explore.
Rent a Quirky Camper in the UK and New Zealand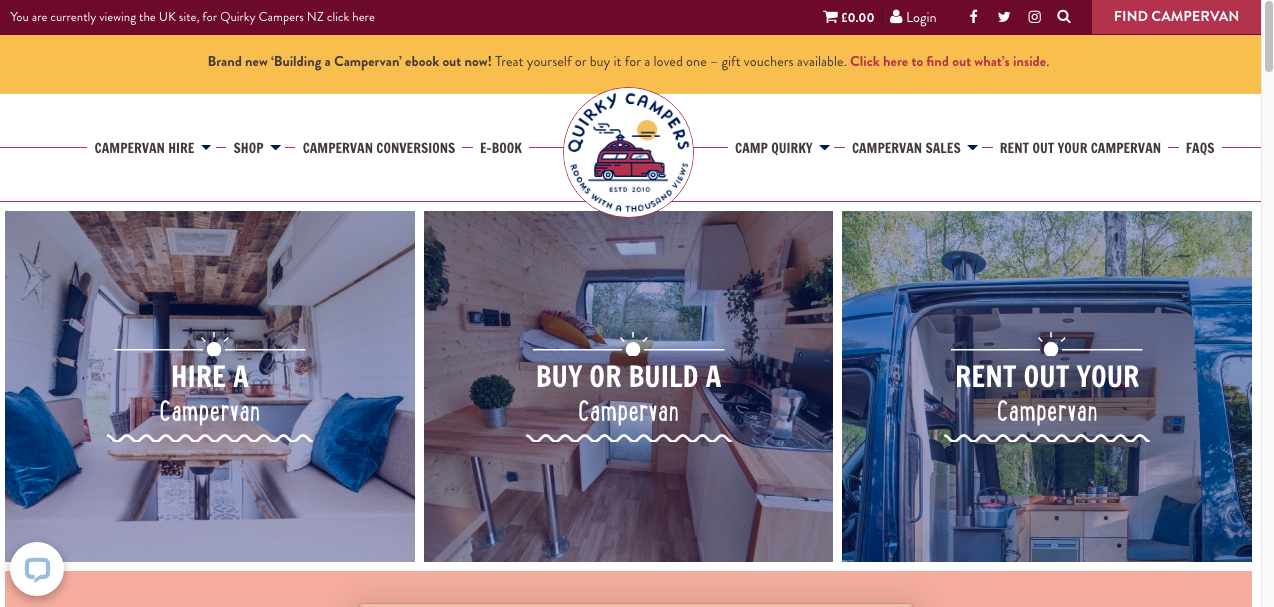 If you're looking for campervan rentals across the UK and New Zealand, check out family-run Quirky Campers. Not only is the website technically an agent for connecting friendly campervan owners, the website is a great hub of knowledge for van conversions. It's also great for van travel tips, which are relevant worldwide.
Described as having their own unique personalities, each van has its own appeal. The features can range from log burners, double beds, cots for children, fully kitted kitchenettes, to sometimes even a shower or bathroom.
Quirky Campers is all about supporting the planet. You'll find that all of their vans have been kitted out with natural and reclaimed materials, are stocked with eco cleaning products, and many are powered by solar panels or biodiesel. Plus, 10 percent of their profit is donated to Practical Action–an international organization which fights poverty in developing countries.
Suss Out Your Stopovers With Google Maps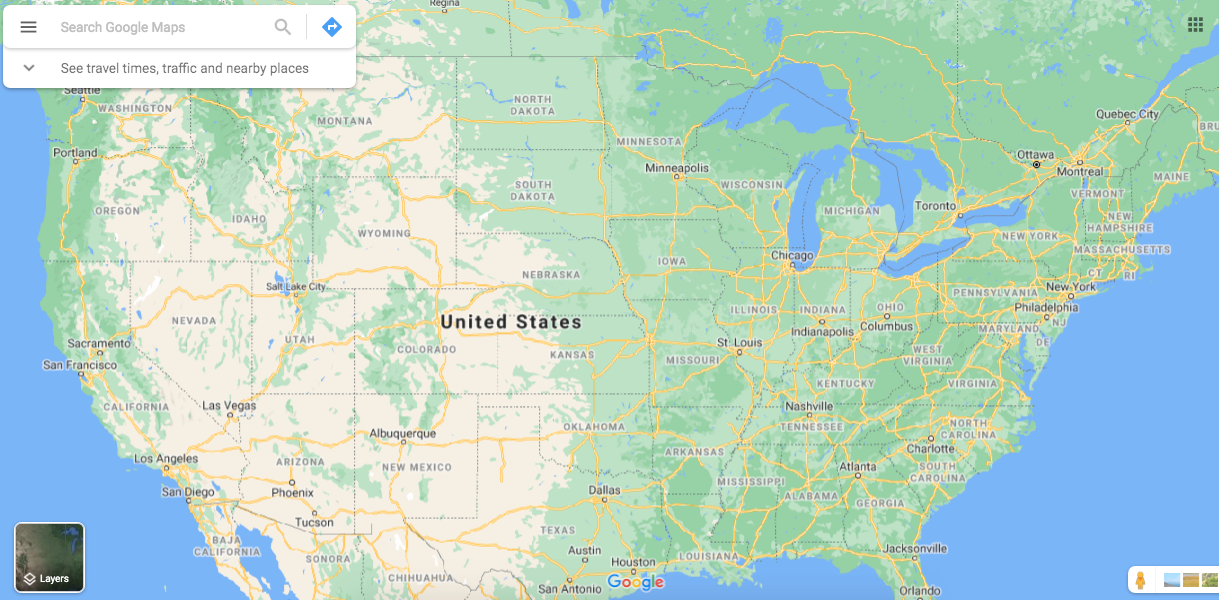 Google Maps is an invaluable tool for van travelers. From seeking out gyms to take a shower in (and maybe a workout), to checking out discreet overnight spots.
You can create a list of destinations, parking spots, and attractions to visit along your travels using Google Maps.
Related: Google Can Now Help You Plan a Trip Despite COVID-19 Restrictions
Find Out Where is Safe to Pitch Up With Park4Night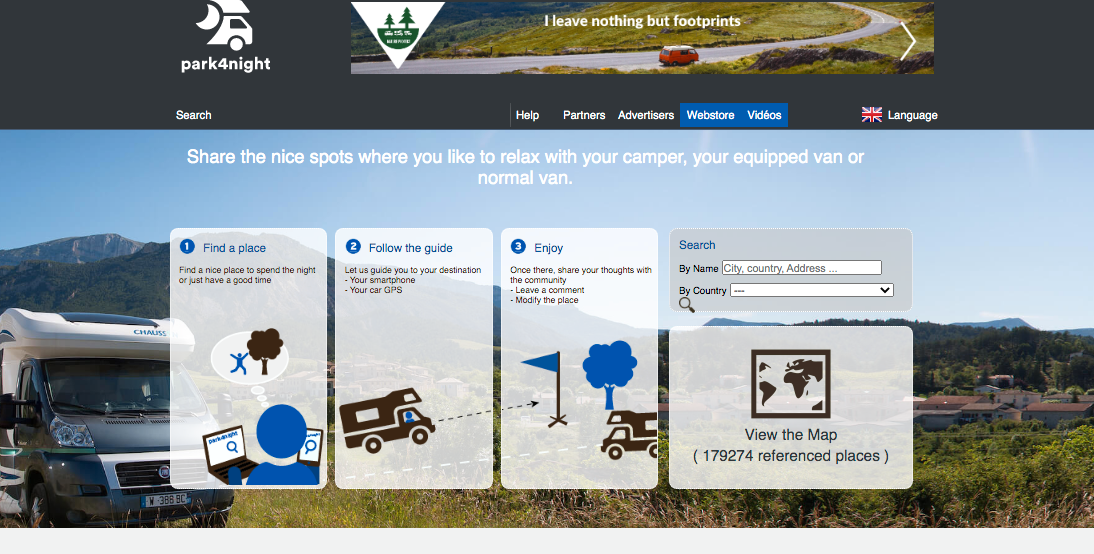 Park4Night is a worldwide "database" of safe, free, and van-friendly places to park. The site is updated by other van travelers, who review and add photos of tried and tested parking spots. So it's easy find out which areas are suitable or big enough for your van, whether there will be an overnight fee, and even see how busy the spot is.
Related: How to Use Parkopedia to Efficiently Search for Parking Spots
How to Find Internet Coverage When on The Road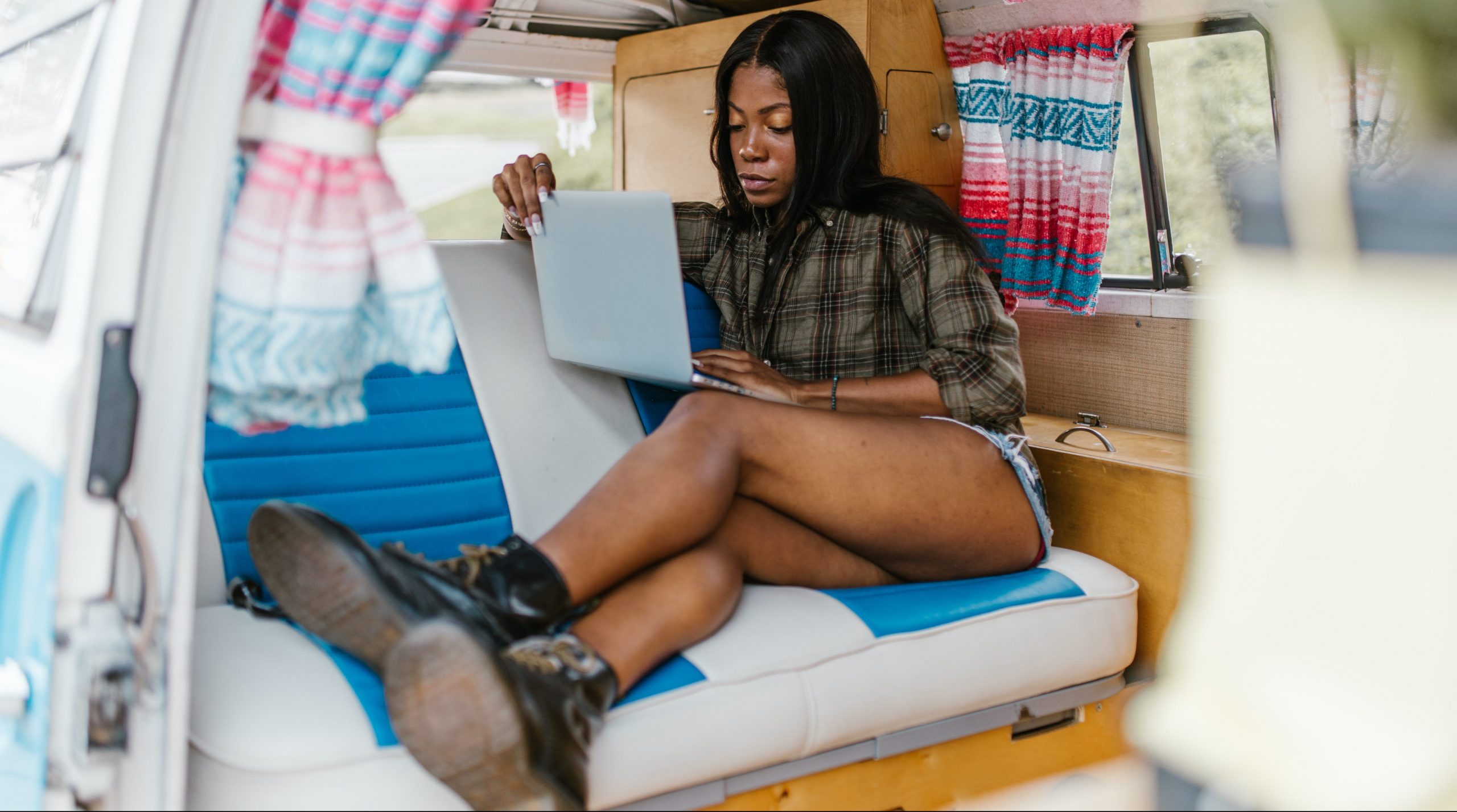 There are several internet coverage websites you can use to check if your planned spot has network coverage. These are ideal if you want to use social media or stream movies when you're parked up.
Signal Checker allows you to input your zip code or desired location to check for voice, 3G, 4G, and 5G coverage. You will see coverage reports ("good", "roaming" or "no" coverage) for four US network providers: AT&T, T-Mobile, U.S. Cellular, and Verizon in a simple chart.
You can also use nPerf to check for voice, 3G, 4G, and 5G cellular coverage in the US and worldwide. Use the interactive map to input your network provider, and then input your zip code or area into the map to check coverage.
Keep on Roaming
There are infinite resources for campervan enthusiasts and vacationers. As well as tools to help your travels, there are also plenty of interesting van life blogs to read.
From the popular couple The Indie Projects, to digital nomad Ruby on Wheels. Just type "van life blogs" in to Google Search, and you'll find an endless list of inspiring van life content.