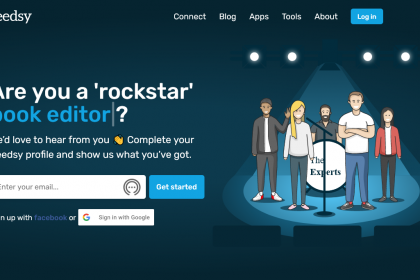 How to Secure Freelance Work on Reedsy's Marketplace
How to Make the Most of Reedsy's Marketplace as a Professional
How to Create and Promote Your Professional Profile on Reedsy's Marketplace
How Reedsy's Marketplace Works for Publishing Professionals
Post ID: 1024760
The hardest part of freelancing is actually finding work and building a client base—and that's what websites like Reedsy exist to help with.
Read on to learn how this huge community of creative professionals can benefit you, and for a guide to joining Reedy's marketplace and creating a successful account.
What Is the Reedsy Marketplace?
Reedsy is a platform connecting authors and professionals in the publishing industry. Its marketplace includes editors, designers, marketers, and almost every publishing subcategory there is.
But Reedsy doesn't just offer a place to communicate with customers; you can build a profile, manage projects, and even payment plans. Signing up is free, and Reedsy only adds a 10% fee to each of your collaborations.
Before you gain full access to the platform, there's a selection process, ensuring that only the most experienced and reliable professionals are verified.
Besides that, experts from all walks of life are welcome. And we're not just talking about freelancers—many full-time professionals sign on to find the occasional side job. Alongside cheap apps for designers, Reedsy is one more gift for freelancers.
1. Create a Profile
The first step to joining this online marketplace is registering. On Reedsy's sign up page, enter your email address in the field provided and click Get Started. Follow the process until you get to your profile.
If you're automatically classified as an author, you can easily change it by selecting Account Settings on the left-hand side menu.
The new page asks how you'd like to use Reedsy. As a professional, you could just tick that box. On the other hand, if you want to write a book yourself, you can sign up as both author and professional.
If you go for the latter and then click Save, you can switch accounts by clicking on the button at top left corner of your screen containing your profile name and an arrow.
2. Edit Your Professional Profile
Your profile should reflect experience, professionalism, and friendliness. To make this happen, give as much information as possible, from social media accounts and samples of work to descriptions of past projects. These are especially important to make a good impression.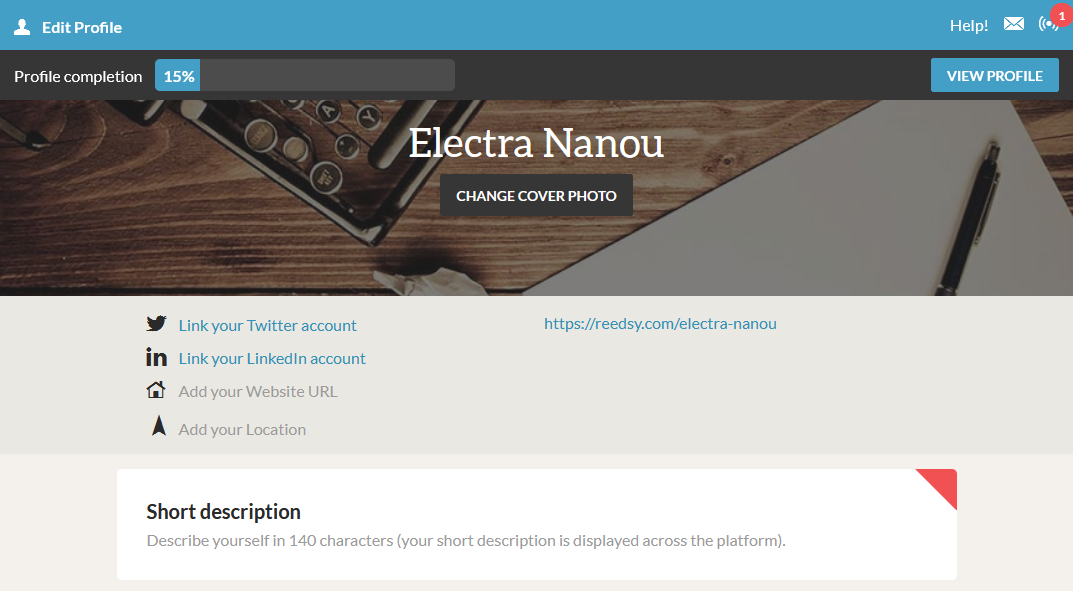 Mention specific skills, while showing personality and speaking directly to the customer. You'll mostly be dealing with indie authors on Reedsy, many of whom will be debut authors, so being approachable instead of formal will get you much further.
Once you're happy with your settings, click Submit for Review. Considering how many people apply every day, it can take a while to get approved. If it takes more than a week, however, get in touch with Reedsy to check on their progress.
3. Promote Your Profile
Your popularity will grow with each successful project and positive review, but this doesn't mean you should sit idly by.
On your website, for example, add a widget linking to your profile near any handy Facebook buttons and plugins, alerting visitors to the fact that you're available on Reedsy so potential clients know where to reach you.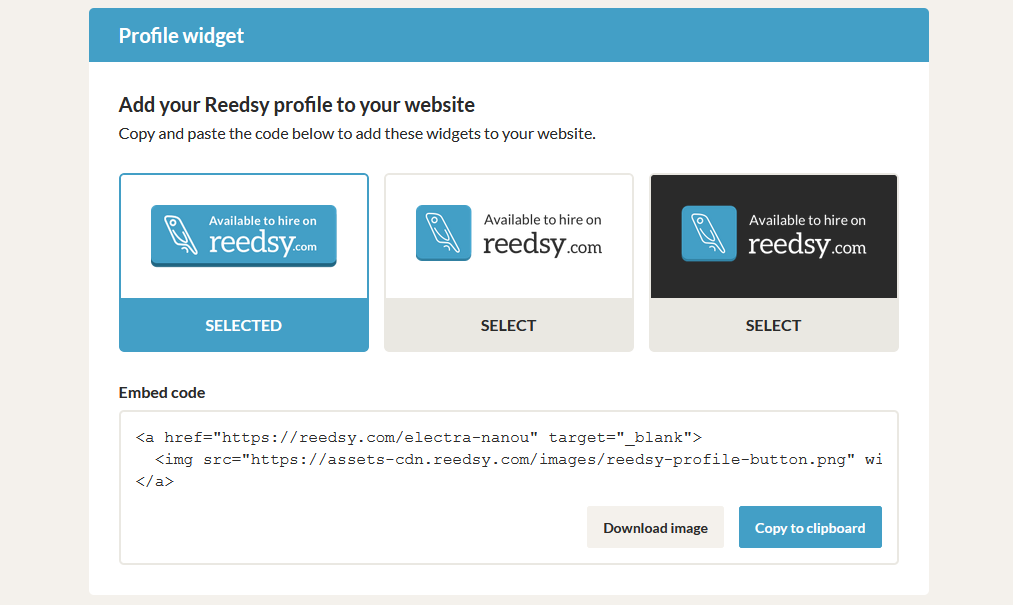 In addition to promoting your profile, always keep it up to date and interesting, and don't forget to add samples from completed Reedsy projects, so new customers will know exactly what to look forward to.
Explore and Expand Your Reedsy Presence
It takes time and hard work to climb the ranks of Reedsy's marketplace. If you're passionate about your work, however, this platform has plenty of exciting aspects to get into. All you have to do is start digging.