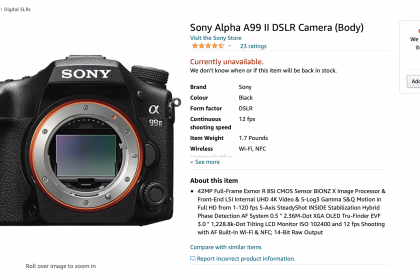 Sony is a fairly well-known brand for cameras. It has maintained a strong product range for years, and has become the largest seller of mirrorless cameras.
And now, it seems Sony might be making the move to mirrorless cameras completely, as the company has discontinued its DSLR range.
Sony Discontinues Its DSLR Cameras
As first noticed by SonyAlphaRumors, Sony has taken the A68, A99 II, and A77 II off its website. These cameras were all of the remaining cameras in Sony's DSLR range. Other third-party retailers are also listing the cameras as not available.
At the time of writing, Sony hasn't confirmed the discontinuation, but it seems pretty clear what's happening.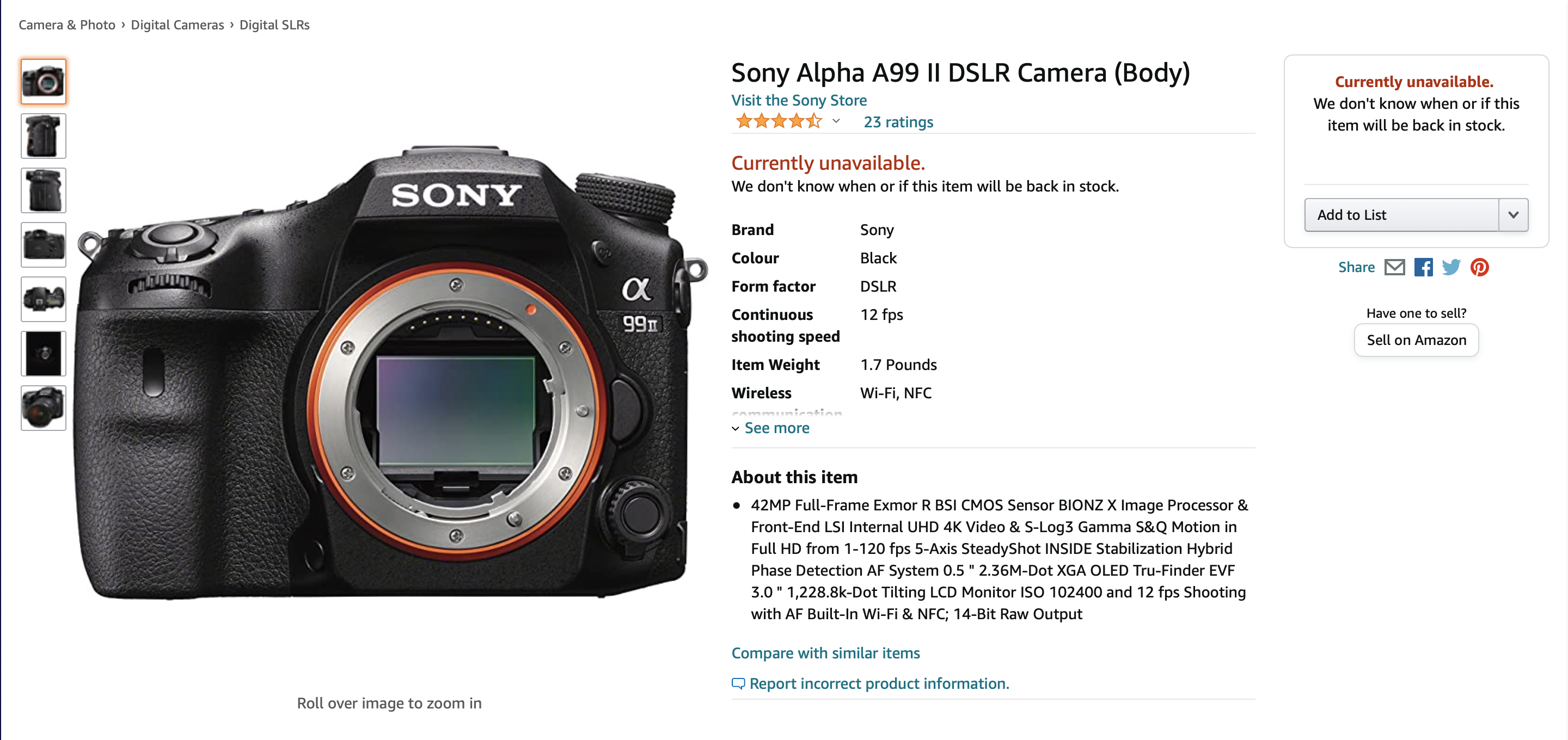 The A99 II was Sony's most recent DSLR camera. While it is the most recent, Sony actually released the camera all the way back in 2016. Given the long gap since the last DSLR release, it's pretty safe to say Sony isn't releasing any more of them.
If you are still looking for a Sony DSLR, then you might be able to find one to buy from stores with existing stocks. While Sony seems to have pulled the device from most retailers, some may still be getting rid of their stock. If you have no luck in retailers, you'll still be able to buy a used Sony DSLR, but not a new one, unfortunately.
The Move From DSLRs to Mirrorless Cameras
Sony produced the most mirrorless cameras in 2020, so it seems that the company is focusing on this type of camera. By discontinuing its other camera ranges, Sony can now focus on developing the best mirrorless cameras it possibly can.
DSLR cameras have long been the main type of camera on the market. Professional photographers have used DSLRs for years, and they have been a good step up from more traditional cameras.
Mirrorless cameras are much lighter than DSLR cameras as there are fewer parts on the inside. These cameras can also shoot faster than DSLRs, and can produce clearer images. Since the cameras are regularly being released, you're able to pick up a mirrorless camera with much more up-to-date features.
Read More: Mirrorless vs. DSLR vs. Camcorder: What's the Best Video Recorder?
However, mirrorless cameras are often more expensive than DSLRs given how new the form factor is. So, this could call in to question whether Sony is dropping its DSLR range in favor of making more profits, as well as better cameras.
Is This a Snapshot of Sony's Future?
While Sony's intentions are as-yet-unconfirmed, it looks as though the company is focusing fully on mirrorless cameras now. Many photographers still use DSLRs, so they might have to make the move to mirrorless cameras as well in the near future.
However, other camera companies, such as Nikon and Canon, are still stocking DSLR cameras. So, DSLRs may not have been consigned to history quite yet.