As the next-generation workforce moves towards a fully paperless and eco-friendly home or office, online note-taking apps become essential. Since Google Keep's release in 2013, it has become one of the best online note-taking apps to date.
However, the robust growth of cloud computing paved the way for many alternatives to Google Keep online notepad app. The following list of note-taking apps can suit your work style. Choose the one that best suits your needs.
1. Typora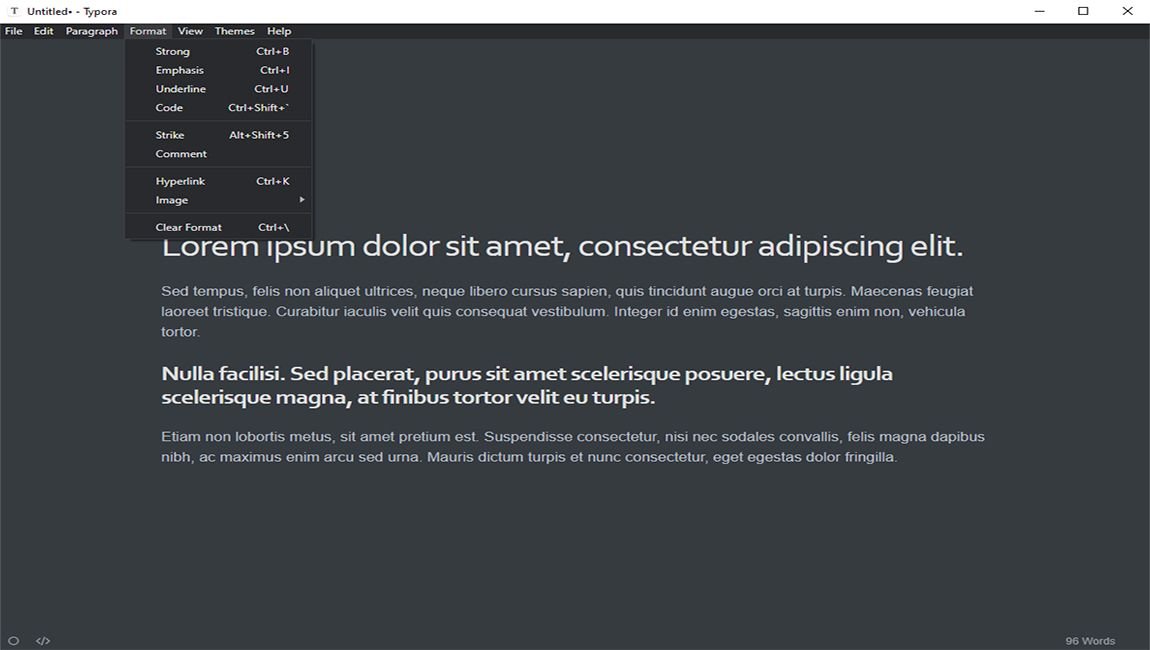 If you're looking for a free, lightweight, and open-source markdown editor, Typora is the best fit. Though the developers built the app as a genuinely minimalistic online note-taking app, it offers advanced features which can rival Google Keep. The noteworthy features of this app are:
Live Preview.
Distractions-Free mode.
Tables and mathematical functions.
Bulleted lists.
Image attachments.
Illustrative diagrams.
Programming codes.
Personalized themes.
Typora supports multiple text editor and processing app file formats like PDF, docs, ePub, OpenOffice formats, LaTeX, and MediaWiki for import and export.
Download: Windows (free)| macOS (free)| Linux (free)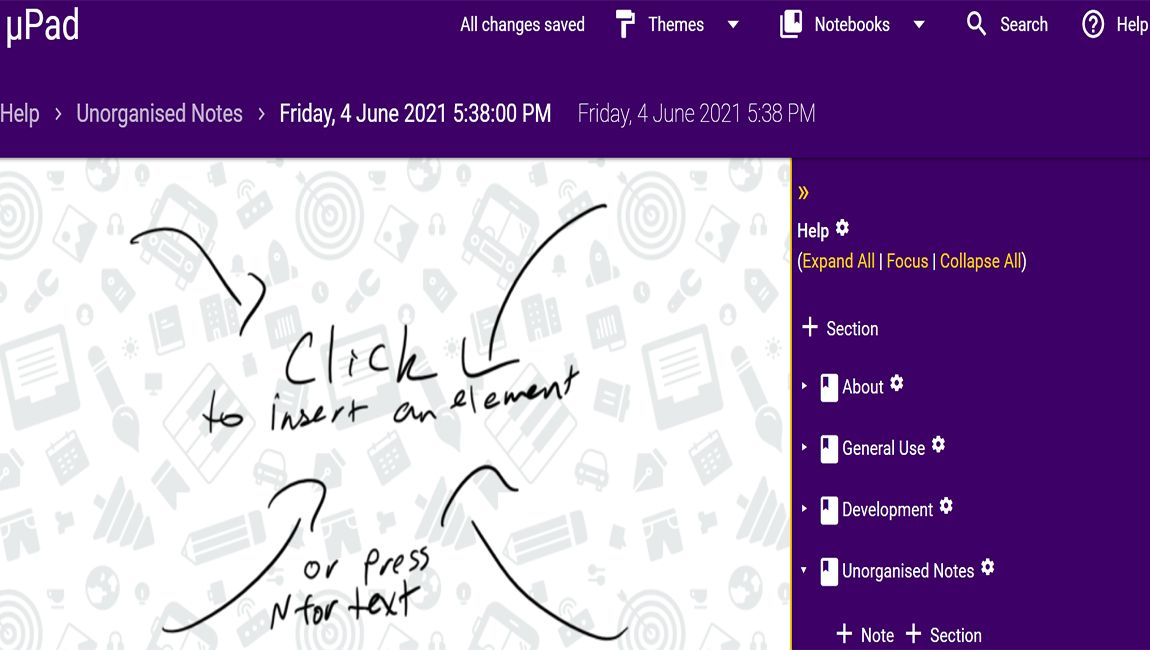 µPad is another advanced markdown-based online note-taking software. The best thing is that the software is available under an open-source license and accessible via a web browser. The top features that you will get from it are:
µPad offers powerful note organization tools that allow seamless task planning, online brainstorming, and collaborative works on programming codes.
You can also use quick Hashtags and Due Dates for effortless notes and task management.
μSync cloud computing feature allows you to access notes and tasks from anywhere and share with team members. In addition, the μSync feature is highly secured with client-side AES-256 encryption.
Download: Windows (free)| macOS (free)| Linux (free)
3. TreeSheet
TreeSheet introduces itself as one of the best replacements for Google Keep, mind mappers, spreadsheets, Personal Information Managers (PIM), small databases, outliners, and text editors.
After going through the simple TreeSheet tutorials, you and your team will love this online note-taking app. The salient features of this app are:
The app is highly suitable for complex data organization in a Hierarchical Spreadsheet interface.
It offers a highly compact yet feature-rich mind mapping functionality.
The app is lightweight and fast. You may keep it open in the system tray with 100 pages of text, and yet, it'll only consume 5MB of memory on your Windows computer.
Download: Windows (free)| macOS (free)| Linux (free)
Boost Note is the perfect online note-taking app for programmers working on projects with remote collaborators. Mentionable features of this app are:
It is a markdown editor that also supports code snippet note-taking.
It can export or save notes to PDF, Text, Markdown, and HTML.
It comes with handy innovative features like locking notes, tagging notes, counting words or characters, etc.
Download: Windows (free)| macOS (free)| Linux (free)
WorkFlowy is one of the best online notepad apps available through the freemium licensing model. It will run on various platforms, such as Windows, Linux, macOS, Android, iOS, and web browsers. This app's best features are:
Click bullets to zoom.
Click on arrows to create drop-down bullets.
Tab key for indenting.
Enter key for a new bullet.
Drag and drop bullets within the canvas.
Using WorkFlowy's $ 4.99/month paid subscription, users can backup unlimited notes to Dropbox, upload unlimited files, and share files with the entire team.
Download: Windows (free)| macOS (free)| Linux (free)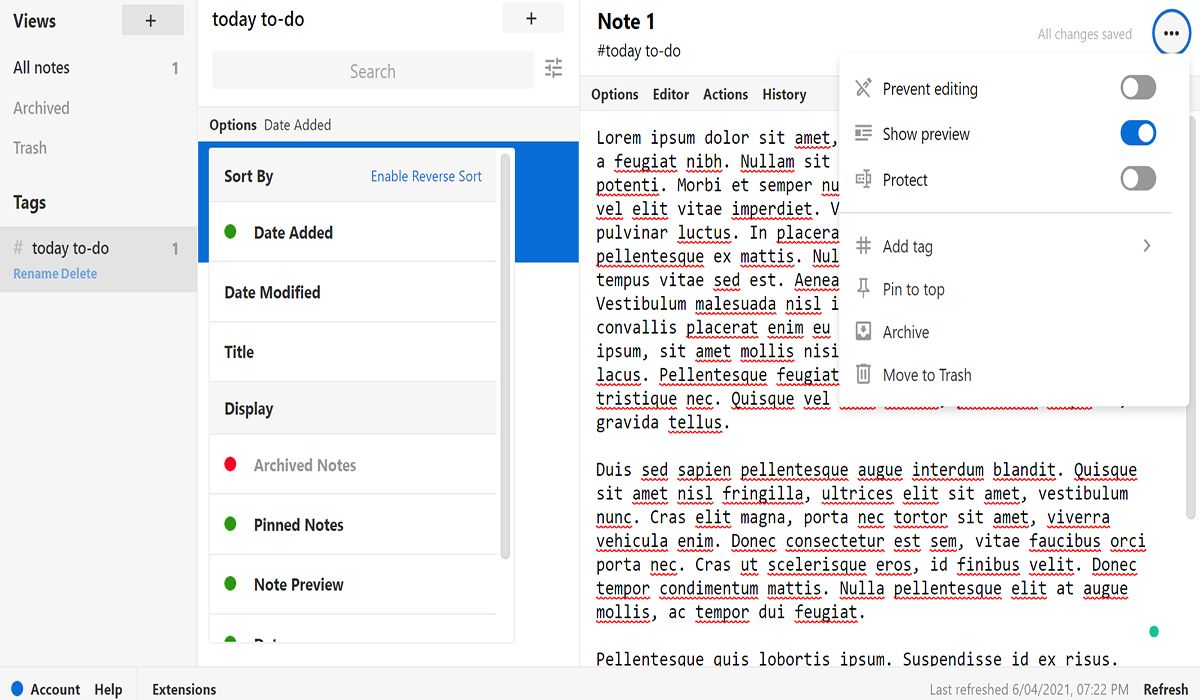 If you're a security-concerned professional and work with mission-critical ideas and data, you can try out the free version of the Standard Notes online notepad app.
The app is available for Windows, Linux, macOS, iOS, and Android devices. Cloud access is also available through any web browser. Other notable features of the app are:
1. Standard Notes offers a simple yet advanced user interface (UI) compared to online note-taking apps like Google Keep and Evernote. The app is fast, and text readability is soothing to the eyes.
Related: How to Use Inline Tagging in Evernote
2. The app's most promising feature is a highly secured and privacy-first cloud or a standalone app. It offers the following benefits:
End-to-end encryption.
Secure data connections through private servers.
No tracking for zero advertising policy.
Transparent policy documents on analytics data.
Join the developer team for support through Slack.
3. The basic app features are entirely free. But you may sign up for the Extended subscription for as low as $ 2.48/month. You get premium features like:
Automatic backup to Google Drive or Dropbox.
Access to powerful extensions.
Access history of deleted notes up to 100 years.
Download: Windows (free)| macOS (free)| Linux (free)
Todoist is the most trending freemium online note-taking app that has more features than Google Keep. You can take notes online and manage tasks on the same app to stay on top of any project.
The app has cross-platform compatibility, and hence you can start working on Windows or macOS and then resume on your Android, iOS, or Linux devices. Other exciting features that you need to try are:
The app allows you to sync other services like Google Calendar, Dropbox, IFTTT, Zapier, Gmail, Jira, Outlook, Slack, etc.
You can add notes using voice assistants like Google Assistant and Alexa.
You can personalize your notes and tasks through Filters, Tags, Boards, Labels, Themes, etc.
Users can upgrade to a Pro account for $ 3/month or a Business account for $ 5/month.
Download: Windows (free)| macOS (free)| Linux (free)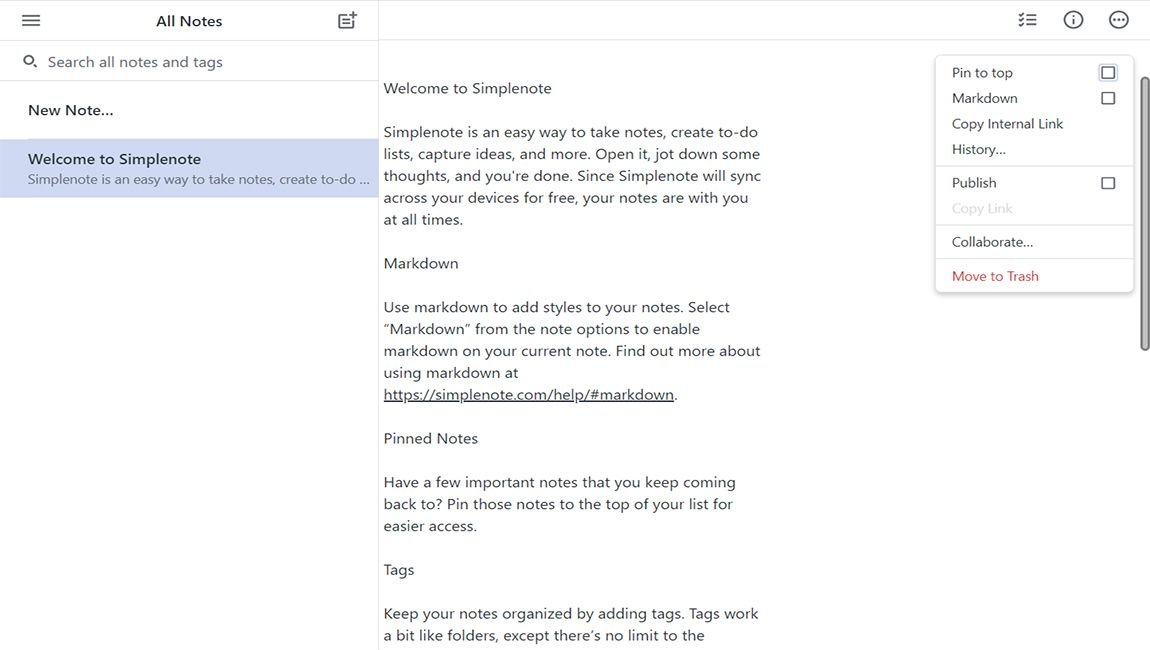 Simplenote is gaining popularity among professionals due to its minimalistic UI and a lot of note organization features. Its beneficial features are:
Markdown feature to include styles in your texts.
Pinned Notes feature to pin recurring notes on top of the canvas.
The Syncing feature automatically saves all of your texts so that you can resume work from another device.
Download: Windows (free)| macOS (free)| Linux (free)
Try These Free Alternatives to Google Keep
The market for the online notepad app is constantly growing. To help project managers, freelancers, and entrepreneurs manage notes efficiently, developers create new intelligent features.
Depending on how you work, choose from the above list and begin crafting impressive to-do lists with an online notepad app.