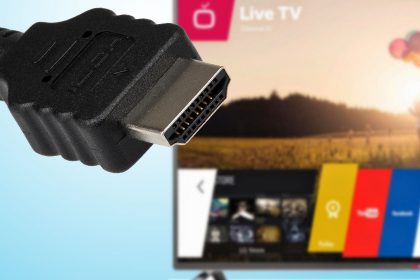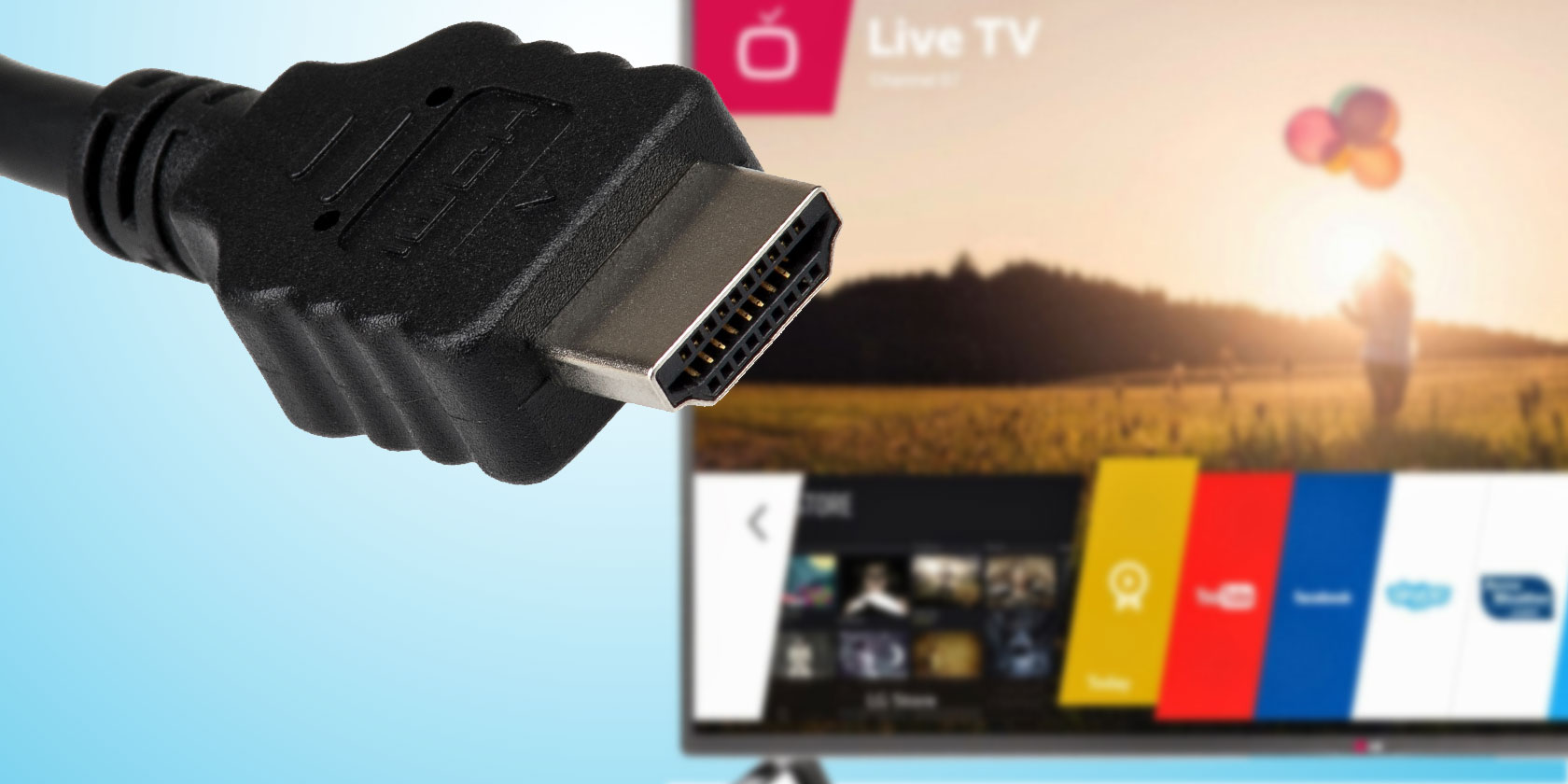 Those color-coded RCA cables are long gone. Thankfully, we have the technology to replace the three different connectors with just one cable. Newer 4K TVs and displays support HDMI cables, rather than RCA. The same goes for Blu-ray players and modern game consoles—you can't play video games or a Blu-ray without an HDMI cable.
Want to know the best HDMI cable for your LG, Samsung, Apple TV, and more? The following HDMI cables promise you long-lasting quality for any type of media.
How to Choose an HDMI Cable
Spending a lot of money on an expensive HDMI cable won't improve the TV's picture and audio quality. A $ 10 cable is just as good as a $ 30 one. Don't let a high price convince you that a specific cable is better. If you come across a more expensive HDMI cable, it's likely because of its length.
In general, there are four main HDMI types for TV displays and monitors:
Standard
Standard with ethernet
High speed
High speed with ethernet
Although you don't really have to worry about the types of HDMI cables, it's just good to know them. Today, most HDMI cables are of the high-speed variety and also come equipped with ethernet capabilities.
If you happen to have an 8K TV, you'll benefit from having the newest form of HDMI cables: HDMI 2.1. This cable makes it possible to transmit up to 10K video to your screen. Although most TVs don't even support 8K resolution yet, we can definitely expect more in the future.
Do You Need an HDMI Switch or Splitter?
It's easy to get mixed up between HDMI switches and splitters. While you don't necessarily need an HDMI splitter or switch, they both come in handy in certain situations.
You'll want to consider buying an HDMI splitter if you want to show the same media—from a gaming console or Blu-ray player—on multiple TVs. Simply plug your device's HDMI cable into an HDMI splitter. Since the splitter comes with several HDMI outputs, you can then plug those into multiple TVs. This lets you simultaneously show content on several TVs.
On the other hand, HDMI switches help you keep your cables better organized. They're especially useful if you only have one or two HDMI ports on your TV. To use an HDMI switch, just plug all of your devices' HDMI cables into the switch.
From there, you can plug the switch's cable into your TV's HDMI port. That way, you won't have to keep swapping between different HDMI cables—the switch lets you toggle between multiple HDMI displays while using only one HDMI port.
If you can find a use for either of these devices, I'd recommend buying one in addition to your HDMI cable.
SecurOMax 4K HDMI 2.0 Cable SecurOMax 4K HDMI 2.0 Cable Buy Now On Amazon $ 6.00
The SecurOMax 4K 2.0 Cable is a budget-friendly option, especially if you need a cable on the longer side. It has a length of 15 feet, giving you plenty of legroom when it comes to connecting your console or Blu-ray player to your TV.
This HDMI cable with ethernet supports 4K resolution. It also comes with a braided cord and gold-plated connectors for ultimate performance.
Cable Matters 3-Pack HDMI 2.0 Cables Cable Matters 3-Pack HDMI 2.0 Cables Buy Now On Amazon $ 13.49
If you have multiple TVs, you can't go wrong with this deal. This Cable Matters 3-Pack HDMI 2.0 Cables comes with three six-foot cables for the price of one. That way, you can use different devices on three separate TVs.
Each cable allows for a bandwidth of up to 18Gbps and supports 4K resolution. These cables are also color-coded; if you use all three HDMI cables for one TV, you can easily tell which cable belongs to what device.
AmazonBasics 4K HDMI 2.0 Cable AmazonBasics 4K HDMI 2.0 Cable Buy Now On Amazon $ 6.99
Want an HDMI cable for under $ 10? Go with the AmazonBasics 4K HDMI 2.0 Cable. This cable also comes in sizes ranging from 3 to 25 feet—all of which come at a fair price. The 3-foot cable is the cheapest of the bunch, but its quality doesn't waver compared to the lengthier options.
The nylon-braided cable is perfect for connecting any 4K device to your TV. Like most other cables on this list, it also supports a bandwidth of 18Gbps.
PowerBear 4K HDMI 2.0 Cable PowerBear 4K HDMI 2.0 Cable Buy Now On Amazon $ 11.99
The PowerBear 4K HDMI 2.0 Cable is known for its durability. It can handle 4K resolution, as well as a bandwidth of up to 18Gbs. It comes with a double-braided nylon cover and gold-plated connectors that make it even more reliable.
PowerBear claims that the 15-foot cable can endure over 6,000 bends. If you're not happy with the cable, you can rest assured, as it comes with a lifetime warranty.
Atevon 4K HDMI 2.0 Cable Atevon 4K HDMI 2.0 Cable Buy Now On Amazon $ 11.99
The Atevon 4K HDMI 2.0 Cable is another great choice for getting clear video, and crisp audio delivered straight to your TV or monitor. You can expect ethernet capabilities, bandwidth up to 18Gbps, and compatibility with 4K TVs.
Atevon claims that this cable will last up to 10,000 bends. It's made with a nylon-braided cover and has 24K gold-plated connectors.
SecurOMax 8K 6-Foot HDMI 2.1 Cable SecurOMax 8K 6-Foot HDMI 2.1 Cable Buy Now On Amazon $ 16.99
Right now, only a select number of TVs support 8K. That said, you don't need to pay the extra money for an HDMI 2.1 cable when you don't have a TV with 8K resolution. Pairing an HDMI 2.1 cable with a 4K TV makes no difference in quality.
The SecurOMax 8K 6-Foot HDMI 2.1 Cable is fully compatible with 8K TVs and allows for a bandwidth of 48Gbps. Its thin and bendable qualities make it easy to fit into tight spaces. Additionally, it comes with gold-plated connectors, as well as a braided cord.
The Best HDMI Cable for Your TVs and Displays
You don't have to put a lot of thought into purchasing an HDMI cable. Before you buy a cable, just make sure it's the right length, and confirm whether you need an HDMI 2.0 or HDMI 2.1 cable. Otherwise, you might end up overpaying. It's best to just keep it simple with HDMI cables.
Many HDMI cables come with gold-coated connectors, which might leave you wondering what the gold actually does. If that's the case, check out this article to find out if gold HDMI cables provide you with better picture quality.
Read the full article: The Best HDMI Cable for LG and Samsung TVs, Displays, and More