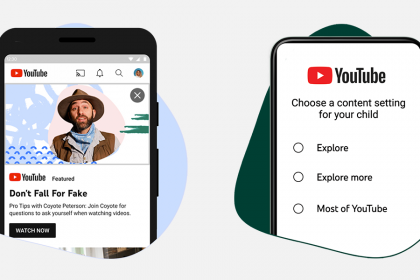 YouTube Kids is a little too limiting for older kids, but regular YouTube doesn't have enough restrictions for young teenagers. That's why YouTube is expanding its parental controls for parents of tweens and teens.
Supervise What Your Older Kids Watch on YouTube
YouTube is opening a public beta for a new feature: supervised Google Accounts, which are meant to allow you to customize the YouTube viewing experience of your children that are a little too old for YouTube Kids.
It was only last week that YouTube announced that YouTube Kids has over 35 million weekly viewers worldwide.
"This generation of tweens and teens has grown up online, and it's where they go to learn, laugh, and connect. Every family has a different approach to how they use technology, access the internet and set digital ground rules," the YouTube Official Blog reads.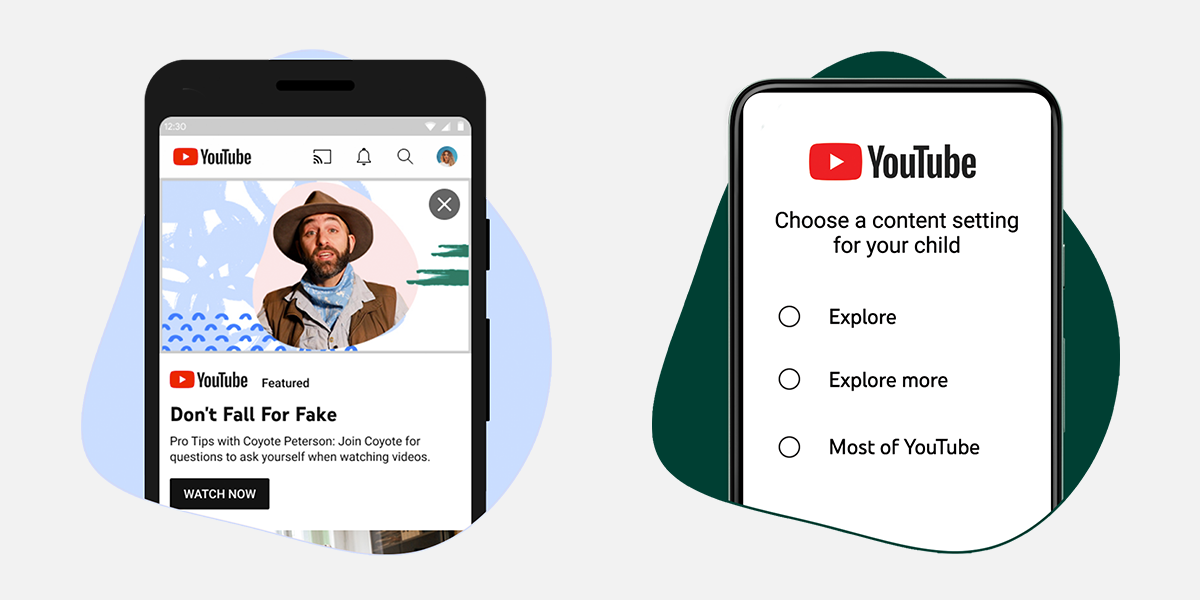 When using a supervised Google Account, you can choose from the following content settings:
Explore – Shows videos generally suitable for viewers that are nine years old and older (e.g. vlogs, tutorials, gaming videos, music clips, news, educational content, and more)
Explore More – Shows even more videos than the previous setting, as well as livestreams within the same categories, for viewers that are 13+ years old
Most of YouTube – Shows almost all video and livestreams on YouTube, except for age-restricted content and content that includes sensitive topics
YouTube says its algorithm will use user feedback, machine learning, and human review to determine which videos will show up for each content setting. Though the service warns that the algorithm may make mistakes as YouTube continues to improve it.
When you grant your child access to YouTube on a supervised account, they will not be able to make in-app purchases, leave comments on videos, or access the video creation features. Certain advertisements will also be disabled if deemed unsuitable for children.
You are also able to view your kids' watch and search history on a supervised account, as well as enable other restrictions (like screen timers, for instance) through Google's Family Link. YouTube writes that it hopes to add more to these parental controls in the future, particularly the ability to block content.
In partnership with National PTA, Parent Zone, and Be Internet Awesome, YouTube has developed a guide to help parents stay involved in guiding their child's experience on the platform.
YouTube Adds to Its Parental Controls as Promised
YouTube has been hinting at adding more features and tools for parents in 2021, and it's reassuring to see those words be followed up with action. It seems there is also a YouTube campaign in the works that'll feature popular creators discussing internet safety, and how to address cyberbullying and misinformation.