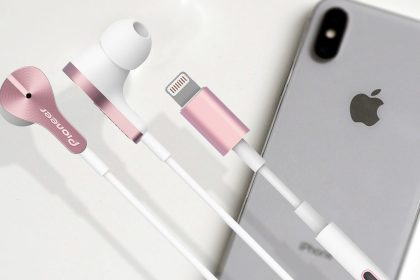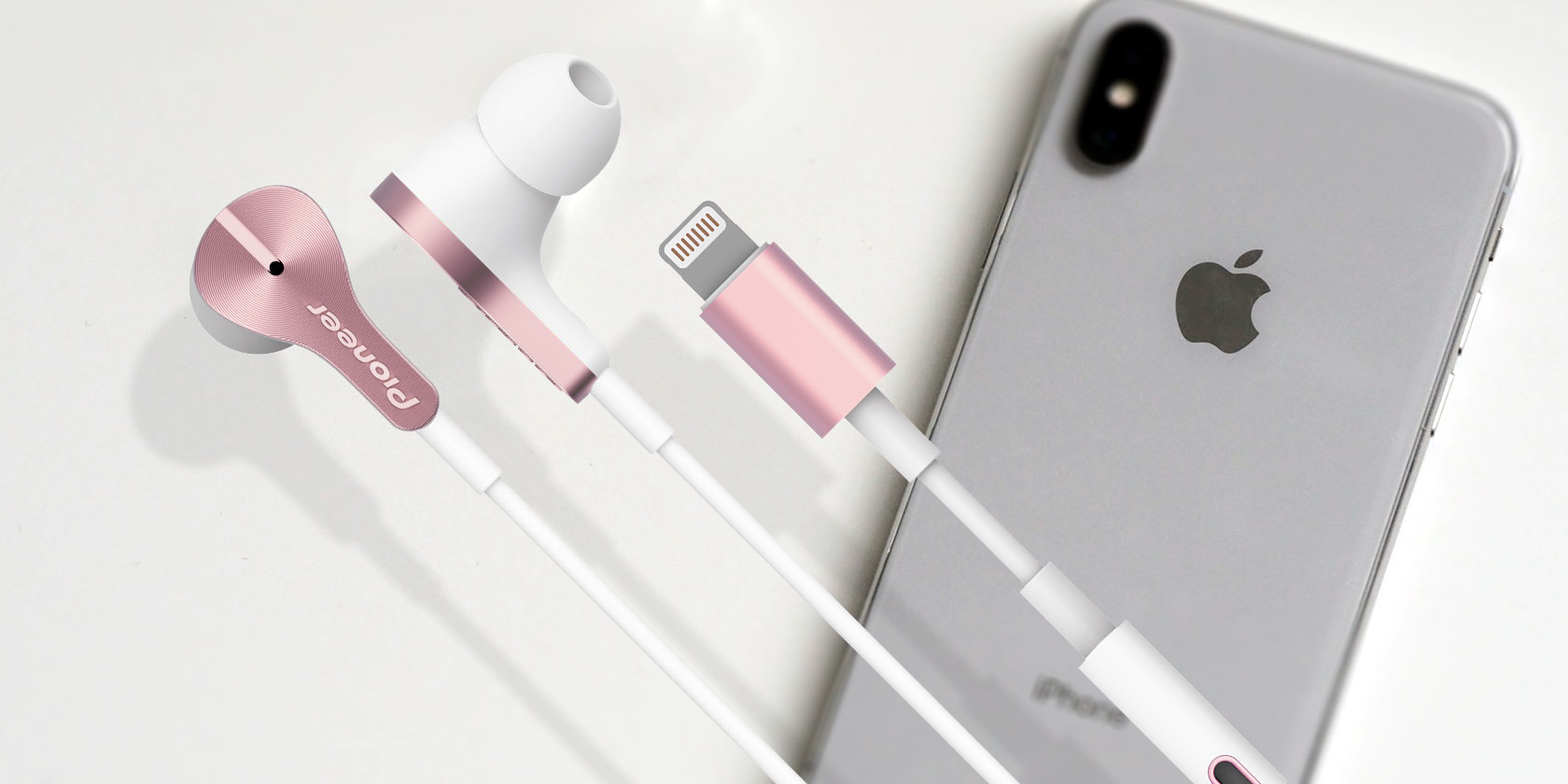 Beats headphones have always been a popular choice for music fans looking for great sound and style. After Apple snapped up the brand, they began adding technology which make them the perfect companion for your iPhone.
Let's take a look at the best Beats wireless headphones for your iPhone.
Powerbeats Pro Powerbeats Pro Buy Now On Amazon $ 249.95
Tailor-made for athletes, the Powerbeats Pro will stay in place no matter how hard the workout. Along with adjustable and securely fitting ear hooks, you can select from one of four different ear tip sizes for the most comfortable experience. They are resistant to both water and sweat, and will last for up to nine hours on a single charge.
The included charging case provides an additional 15 hours of music playback. In a pinch, five minutes of charging can give you 1.5 hours of music playback when the battery is low. As a nice touch, both earbuds offer volume and track controls to adjust the music. You can even use just one earbud independently during a workout and still play music and take phone calls.
Apple's H1 chip allows you to talk to Siri as well. Individual accelerometers in each earbud can detect when it is idle and enter into sleep mode to help conserve battery. When it's time to go, the same technology will automatically start playing music. There are four different colors to select from; black, ivory, moss, and navy.
Beats Studio3 Wireless Beats Studio3 Wireless Buy Now On Amazon $ 349.95
The top-of-the-line Beats Studio3 Wireless combine comfort and awesome battery life. Pure adaptive noise-cancelling technology constantly listens for outside noise and adjusts the audio to block out external distractions. For a comfortable fit, the ear cushions sport a pivoting shape and are made from soft, venting material. With the W1 chip, the headphones provide up to 22 hours of playback before needing to be recharged.
A low-power mode turns off the noise-cancelling technology and can achieve up to 40 hours of use on a charge. A 10-minute charge provides three hours of playback. Controls on the ear allow you to take calls, control music, and activate Siri. As one of the most popular models from the company, the Beats Studio3 Wireless are available in a number of color combinations and configurations.
Beats Solo Pro Wireless Beats Solo Pro Wireless Buy Now On Amazon $ 299.95
The main distinction between Beats Solo Pro Wireless and the Beats Studio3 Wireless is the fit. The Solo Pro are on-ear headphones and may be more comfortable than over-ear options for some users. Another great plus is that the headphones will automatically turn on and off when you fold or unfold the headphones. With the newer H1 chip, there's no need to press any on-ear controls to activate Apple's personal assistant. Just say, "Hey Siri."
The headphones offer the same active noise-cancelling technology as the larger model. A great transparency mode will also let you listen to music while keeping an ear on what's happening around you. The battery life is identical to the Studio3, achieving up to 22 hours of playback. You can select from a wide variety of different colors.
Beats X Beats X Buy Now On Amazon $ 99.95
The Beats X provide a great listening experience for a reasonable price. The wireless earbuds feature a flexible cable that is made to be comfortable no matter how they are worn. There are four different sizes of ear tips to help you find the most comfortable option that will stay in your ear.
You can rock out for up to eight hours on a single charge. When your battery is low, a five-minute charge can give you up to two hours of music. A button on the earbuds allows you to adjust the volume, talk to Siri, and accept incoming calls. There are several color options available for the W1-enabled earbuds.
Apple AirPods Pro Apple AirPods Pro Buy Now On Amazon $ 234.98
When comparing Beats headphone models, don't worry if nothing looks like a perfect choice. Something else you could consider are Apple's own AirPods Pro. The in-ear headphones bring everything that make the AirPods so popular and add a number of great new features. The big draw is active noise cancellation, the first earbuds with the technology.
Apple also includes three different ear tip sizes to find a great fit. There is even an Ear Tip Fit Test on your iPhone to make sure you've found the best size before rocking out. Thanks to the H1 chip, you can easily connect to Apple devices and take advantage of hands-free Siri controls. With active noise cancellation turned on, the AirPods Pro can play music for 4.5 hours on a single charge. The charging case can add up to another 19.5 hours of playback.
Apple's W1 and H1 Chip
Apple's Beats and own-brand headphones feature the W1 and H1 chips—Apple's solution for wireless audio. They use the Bluetooth standard but make performance improvements, too. For convenience, these headphones can pair effortlessly based on proximity. Turn them on, hold them close to your iPhone, and they'll pair automatically.
From here, your Mac and iPad will pair with your earphones using iCloud, so you can quickly switch between devices without having to re-pair over Bluetooth. You can still pair non-Apple devices using regular Bluetooth, which is handy if you also have a Windows laptop or use an Android device for work. If you want to know exactly how the process works, check out how to connect AirPods to your devices.
The W1 and H1 chip are also incredibly power-efficient, and offer fast charging to boot. A few minutes of charging can mean a few hours of listening time, while ultra-low power consumption reduces the need for large battery packs. Since Apple purchased Beats, most charging can be performed using a Lightning cable—which is handy because many iPhone users won't leave the house without one.
Finally, and perhaps most importantly, both chips also offer what is probably the best wireless audio quality on the consumer market. Ultimately the resulting sound quality depends on which product you buy. However, using wireless audio instead of a traditional cable won't result in noticeably worse sound quality. This isn't the case with every pair of headphones, and is one of the things you need to consider when buying wireless headphones.
While it's unlikely these points will convince you to buy AirPods or Beats headphones on their own, as a package, the W1 and H1 bring together some compelling advancements: excellent wireless sound quality, low power consumption, convenient fast charging over lightning, and an end to the often irksome process of pairing over Bluetooth.
The main difference between the W1 and H1 chips is that the H1 chip enables the hands-free "Hey Siri" command. You can still interact with Apple's assistant with any W1-enabled pair of headphones through a button or tap, depending on the model.
Which Are the Best Beats Headphones for You?
As you can see, there are a wide variety of Beats headphones to select from. And thanks to Apple's H1 and W1 chip technology, these models are some of the best Beats headphones for your iPhone.
If you're looking for inexpensive headphones instead, take a look at our roundup of the best wireless headphones for under $ 100.
Read the full article: The Best Beats Headphones for the iPhone