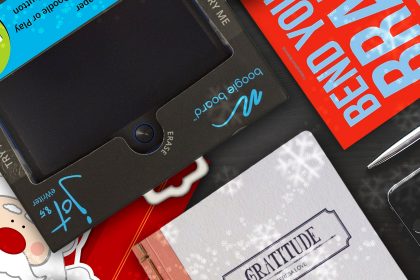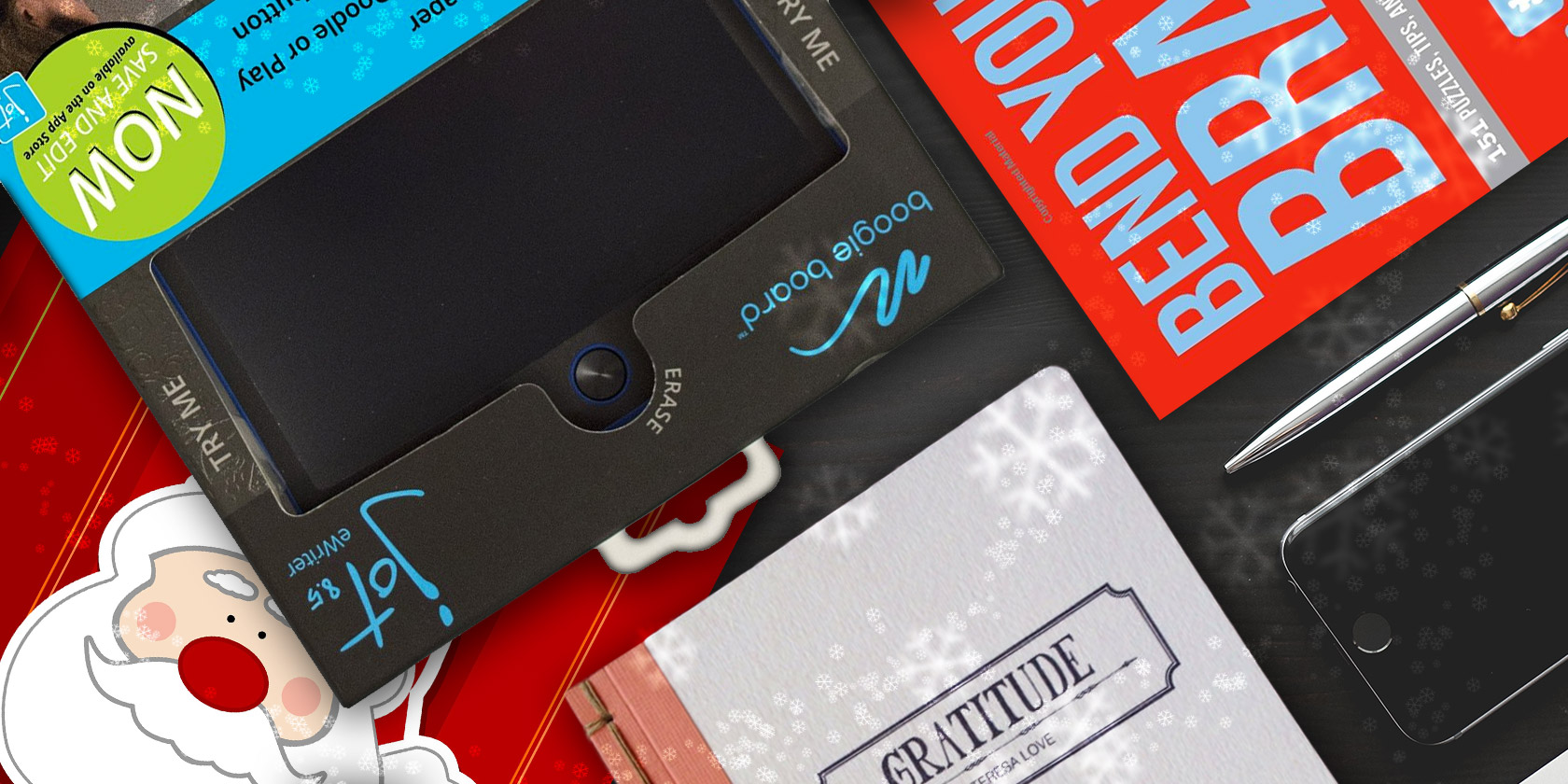 Most people are striving to improve themselves. Better health, better habits, better organization—it all leads to greater productivity and an improved sense of wellbeing.
Except, it's easier said than done. Life gets in the way. How many times have you vowed to join a gym, quit smoking, or stop procrastinating at work?
If you've got friends and family who need a gentle nudge in the right direction, you've come to the right place. Here are the 10 best self-help and productivity gifts you can buy right now.
planOvation Refrigerator Calendar planOvation Refrigerator Calendar Buy Now On Amazon $ 17.00
These days, most people use a calendar app to log appointments and organize schedules. But they have a serious flaw—because they're digital, you need to go out of your way to look at them. Your agenda isn't right in front of your face, 24/7. It's all too easy to swipe away a calendar notification and forget about it forever.
So, if you're loved one is the type of person who is always missing meetings and turning up late for social events, why not buy them a dry erase wall calendar? The planOvation Refrigerator Calendar measures 16 x 12 inches and will attach to any magnetic surface. And because it's dry erase, the recipient can use it over and over, year after year.
Marcy Recumbent Exercise Bike Marcy Recumbent Exercise Bike Buy Now On Amazon $ 154.99
Fitness-themed self-improvement goals consistently top the list of the most common New Year's resolutions. You know the type of thing—lose weight, exercise more, go to the gym every day, and so on. But gyms are a) expensive and b) time-consuming. And who really wants to go jogging in a park in the deepest winter or heat of the summer?
So, how can the would-be fitness fanatic in your life enjoy the benefits of regular exercise without suffering through the pitfalls? It's easy; buy them an indoor exercise bike.
The Marcy Recumbent Exercise Bike has eight resistance levels, an LCD screen, a padded seat, and a back support. The size is adjustable, too; if the recipient is particularly short or tall, they still won't encounter problems while using it.
Nudge by Thaler and Sunstein Nudge by Thaler and Sunstein Buy Now On Amazon $ 7.99
Nudge is a New York Times bestseller about our decision-making processes. Both The Economist and the Financial Times named it as one of the books of the year when it was first published in 2008.
The co-authors are Richard H. Thaler (a winner of the Nobel Prize in Economics) and Cass R. Sunstein (a Harvard Law School professor). In the book, Thaler and Sunstein use psychology and behavioral economics to discuss how we arrive at the decisions we take and explore various methods for improving upon those decisions.
If your friend or family member is keen to start making better decisions for their own lives as well as for society as a whole, you'll struggle to find a better gift at this price.
Peace Yoga Meditation Cushion Peace Yoga Meditation Cushion Buy Now On Amazon $ 34.99
Some people don't need pushing towards self-improvement; they are already on the path. One of the most common paths that people choose is yoga; it's estimated that nearly 40 million adults in the US practice yoga at least once per week.
If the person you are buying for is one of those 40 million, why not buy them a yoga cushion? Yoga cushions have been shown to relieve stress on joints while performing poses, support spines more effectively, and prevent numbness in limbs.
The Peace Yoga Meditation Cushion is filled with buckwheat hulls. The exterior cover is removable and machine-washable, and the cushion is available in six different colors.
Philips Wake-Up Light Philips Wake-Up Light Buy Now On Amazon $ 149.95
Some people say they are a morning person; others will claim they are more productive at night. Unfortunately, multiple studies suggest that the schedule of a typical office environment favors morning people.
So, if you want to help a night owl become more productive in the early hours, you could try buying them a Philips Wake-Up Light. It provides a sunrise simulation, gradually increasing light over the 40-minute period preceding an alarm. The device has been shown to help people wake up feeling more refreshed, energized, and productive.
Choose Yourself by James Altucher Choose Yourself by James Altucher Buy Now On Amazon
Choose Yourself by James Altucher is one of the most popular self-help books of recent years. First released in 2013, it was an immediate bestseller.
The book discusses the world of the post-2008 crash, explaining how the only realistic path to take in the much-changed environment is to choose yourself. The author argues that by doing so, you can generate inward success (happiness and health) and outward success (work and wealth).
If someone you know is struggling to find their way in the world, this book could help them out of the rut. On Amazon, you can buy a hardback, paperback, and Kindle version of the book. It is also available as an audiobook.
Instant Pot Pressure Cooker Instant Pot Pressure Cooker Buy Now On Amazon $ 79.00
An essential part of improving your productivity is to eat well. Indeed, alongside sleep and exercise (which we've already looked at), it's part of the holy trinity.
Anyone who owns an Instant Pot Pressure Cooker can eat well, even if they're not a master chef. Not only that, but the vastly reduced preparation times mean your gift recipient will free up lots of time to spend on other things, thus boosting their productivity further.
The Instant Pot Pressure Cooker comes in four different sizes (3-QT, 6-QT, 8-QT, and 10-QT) and can be used as a pressure cooker, slow cooker, rice cooker, steamer, sauté machine, yogurt maker, or warmer.
Wooden Zen Sand Garden Wooden Zen Sand Garden Buy Now On Amazon $ 17.95
A Wooden Zen Sand Garden is a perfect gift for the self-help, productivity, or meditation enthusiast in your life. It encourages people to slow down, empty their minds, and let inspiration and peace enter.
The simple act of creating patterns in the sand calms the mind and encourages mindfulness. Whether your gift recipient is already a fan of meditation or is simply seeking to live a more mindful life, this will help.
Bend Your Brain Bend Your Brain Buy Now On Amazon $ 4.79
The Bend Your Brain book of brain puzzles will keep your friend or loved one's mind in great shape. Part of personal development is learning to think in new ways and to flex mental muscles that haven't been used in a while, and Bend Your Brain will do just that.
The puzzles contained within focus on the five key brain categories: visual perception, word skills, critical thinking, coordination, and memory. Give the gift of better brain function this year!
You can learn absolutely anything online, and learning is what self-improvement is all about. Udemy allows users to send gifts, and their courses make perfect self-improvement presents.
Udemy's system lets you gift specific courses, so if you know of something your friend or loved one would like to learn more about, this is a great option. It also lets you choose your price range.
You can gift courses on coding, design, personal finance, career development, and even spirituality. Check out the Personal Development category of Udemy's courses to get started. When you've found the right course, click Gift This Course in the upper-right-hand corner.
The Best Self-Improvement Gifts
We're sure that the 10 self-improvement and productivity gifts we've suggested will provide more than enough inspiration for you to be able to find the perfect gift for your friend or loved one.
Self-improvement gifts are the perfect gift for some, but photography-enthusasists may have different wish lists. If you need to find a gift for the shutterbug in your life, check out the best gifts for photographers for even more recommendations.
Read the full article: The Best Self-Improvement and Productivity Gifts for Christmas