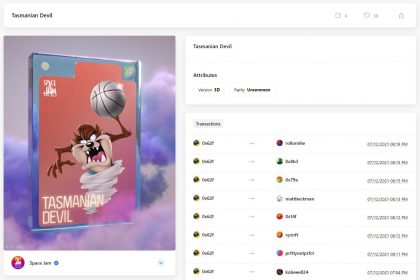 Warner Bros. is bringing the world of Looney Tunes and Space Jam to the unpredictable and oft-challenging NFT market, dropping 91,000 limited edition collectibles to promote the movie. The massive NFT drop is the biggest for a film to date, and the NFTs will include images of Bugs Bunny, Tweety, Porky Pig, and of course, LeBron James.
Collectible Space Jam NFTs Set for Launch
Warner Bros. will release its Space Jam: A New Legacy NFT series on Nifty's, a popular NFT marketplace. Nifty's users can claim one Space Jam NFT for free during the sign-up period, while an additional free NFT can be earned by sharing a social media post. After that, users can drop $ 3 to buy additional Space Jam NFTs.
Related: What Is a Non-Fungible Token (NFT)?
The Space Jam: A New Legacy NFT drop differs from most other launches in that Warner Bros. is giving the NFTs away rather than auctioning them for profit. Of course, they are also selling the NFTs, and there are 91,000 of the collectibles, which means they're not high on the NFT rarity scale, but it's a nice touch, nonetheless.
Nifty's users have the chance to grab one of eight characters from the Looney Tunes "Tune Squad" from the upcoming film, along with NBA global superstar LeBron James. The NFTs come with five different rarity levels. Every user has the same chance to win the rarest Space Jam NFTs in the Legendary tier, of which there are just ten copies.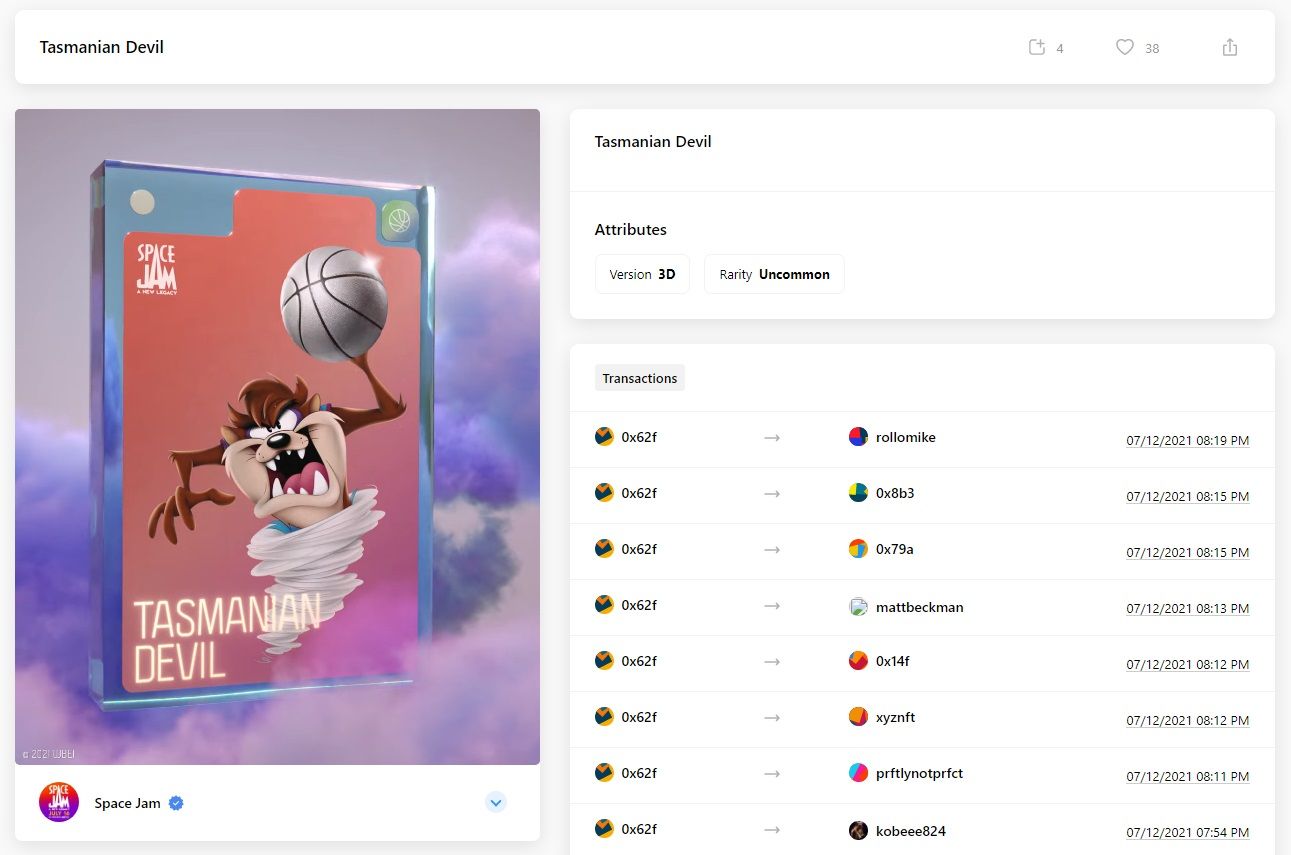 After signing up, I grabbed a Tasmanian Devil and a Roadrunner, both from the Uncommon rarity level. One thing to note is that the Nifty's NFT sale process will randomize any future Space Jam Looney Tunes NFT purchases, so you'll never know which NFT you'll get.
Of course, this makes perfect sense, as the price of the Legendary NFT tier may increase, and users may sell them on other NFT auction sites (as currently, Nifty's doesn't facilitate NFT sales to other users).
Space Jam NFTs Reduce Power Consumption
One of the biggest issues levied against NFTs, and cryptocurrencies in general, is energy consumption. Bitcoin uses a lot of power to maintain its blockchain network. As a result, Warner Bros. has worked in conjunction with Palm NFT Studio, which has developed an NFT minting system aiming to be 99% more energy efficient than the alternatives.
Choosing a lesser-known NFT platform for its Space Jam: A New Legacy NFT launch is another move that raised eyebrows. However, Warner Bros. wanted to maximize NFT exposure to drive engagement for the new film, and distributing on a platform in a randomized manner helps both Nifty's and Warner Bros.