Manjaro is a powerful Arch-based Linux distribution that provides a coherent system out of the box. If you want to experience the power of Arch Linux without having to deal with the initial learning curve, try your hands on Manjaro.
The developers recently released Manjaro 21.1.0 Pahvo, the latest stable version of this distro. Check out what's new in this iteration below.
Updates to the GNOME Edition
This edition of Manjaro 21.1.0 has been updated to GNOME 40. The default layout now resembles more closely to the upstream version. Adjustments were also made for reducing the pointer travel. Moreover, the Manjaro legacy layout is there for people who prefer the old vertical design instead.
Additionally, Pahvo makes sure that all the layouts shipped with gnome-layout-switcher continue to work even after the transition. Firefox's default theme has also been changed to match the GNOME desktop. You can, however, quickly switch back to the native look.
Updates to Manjaro's Plasma Edition
The Plasma edition of Manjaro 21.1.0 Pahvo features the latest Plasma 5.22 series and Frameworks 5.85. The Manjaro team has also tweaked the default theme for matching the upstream Breeze aesthetics. The overall Plasma experience has been made more enjoyable through consistent transparencies, animations, and icons.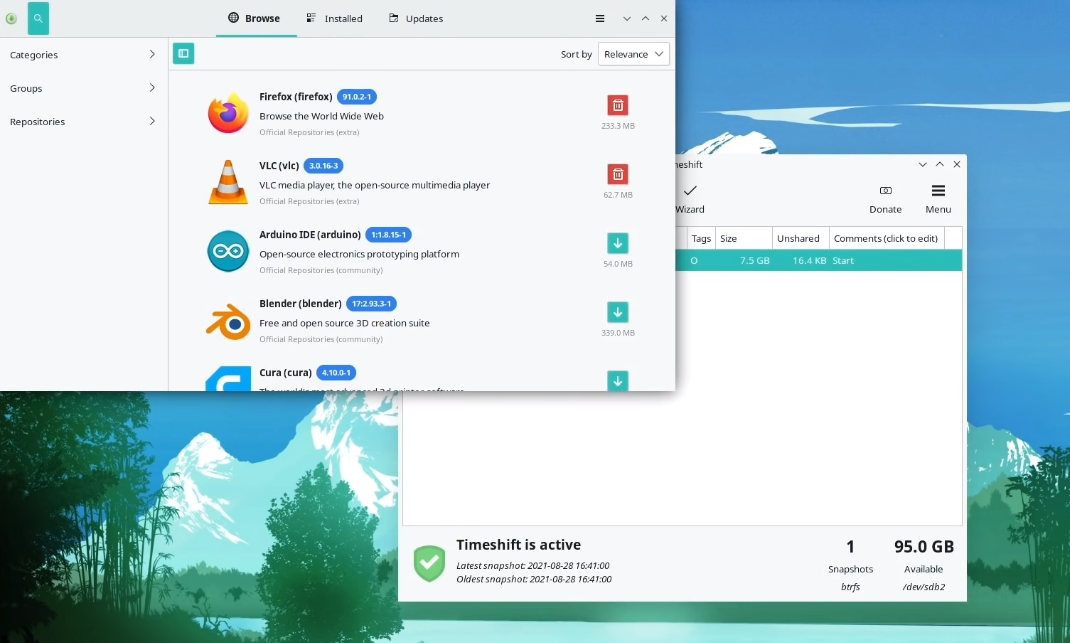 Moreover, the Plasma edition continues to push hard towards Wayland, the display protocol of the future. Features and bug fixes have been made to offer increased visual stability. Changes have taken place to some of the default KDE apps. Most notably, this edition removed Konversation and replaced Cantata with Elisa.
Updates to the XFCE Edition
Manjaro 21.1.0 now features XFCE 4.16. Several updates are implemented to compositing and GLX. Support for fractional scaling is also available in the display dialog. Apps like Thunar file manager received several bug fixes alongside a few new features, such as the ability to pause copy and move operations.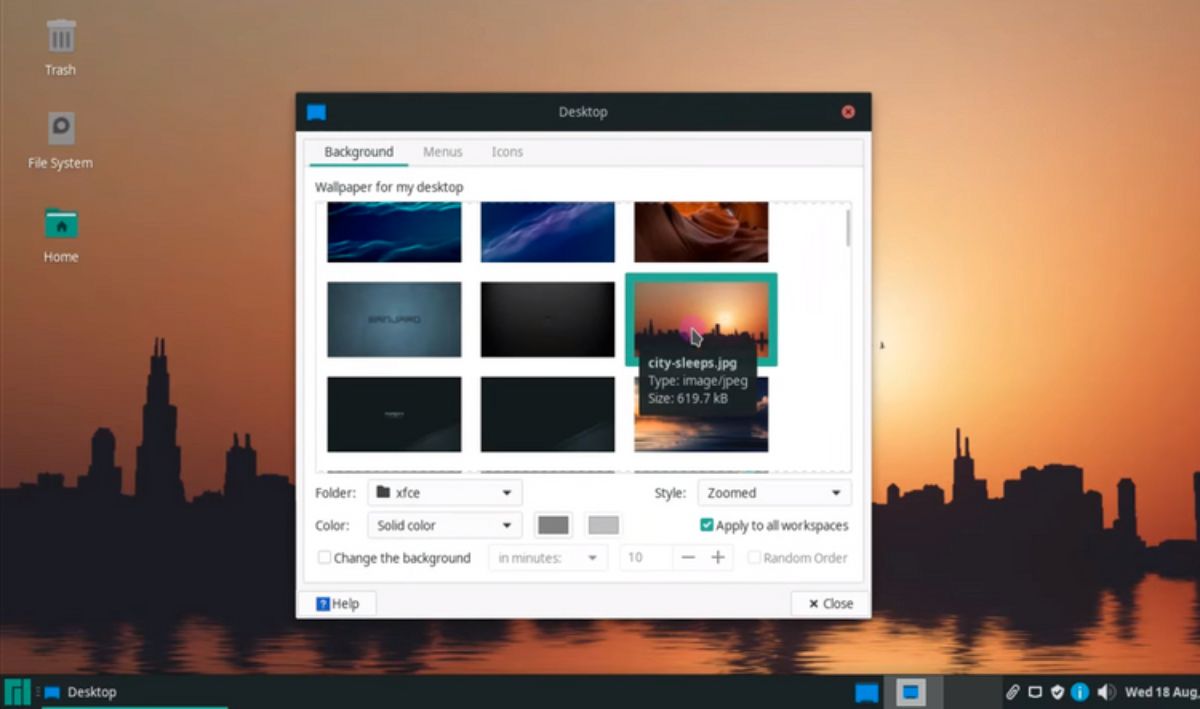 Switch to Pahvo for a Solid Manjaro Experience
Manjaro continues to be the best Linux distro for users who want the convenience of Arch without getting too technical. This latest release uses Linux kernel version 5.13 and also offers minimal ISOs for older hardware. Moreover, improvements to the official desktops make Manjaro 21.1.0 Pahvo deliver top-notch performance.
So, what if you want to check whether Pahvo suits your taste? You can easily do so by installing Manjaro Linux on a virtual machine.