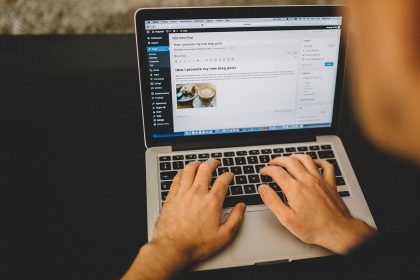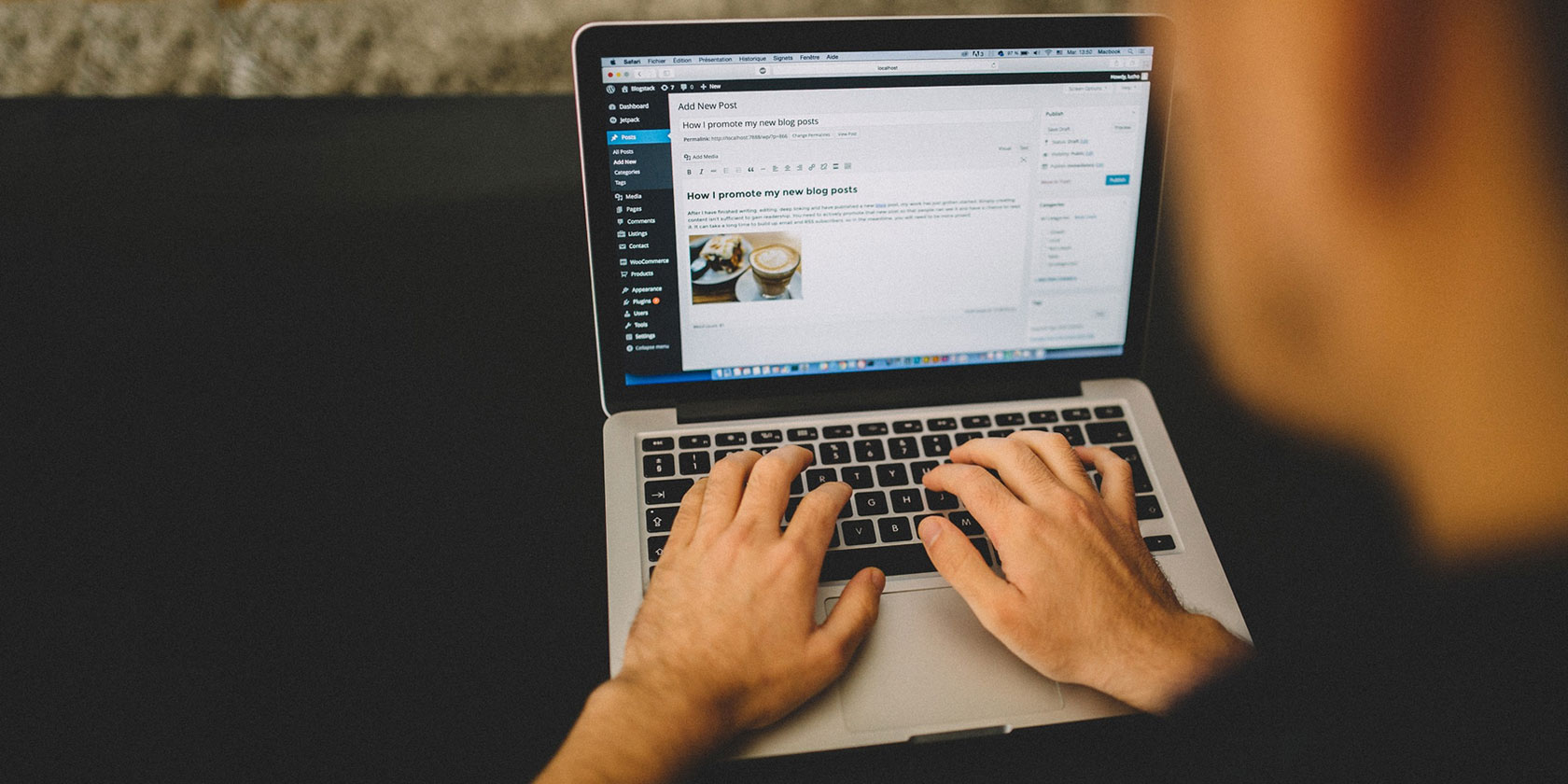 WordPress is the world's most popular web-based content management system (CMS). It powers more than 30 percent of the internet's top 10 million sites.
The WordPress software (which you shouldn't confuse with WordPress.com hosting) is open source, incredibly easy to set up, and entirely free to use. All you need is a domain name and a web hosting plan.
Here are seven of the best WordPress hosting providers.
Bluehost is arguably the most recognizable name in the world of WordPress web hosting; the company has been around since 1996. Indeed, WordPress actively recommends Bluehost on its site and has done since 2005.
If you're creating a website for the first time, you probably won't have much traffic to start with. In that case, the company's shared hosting plan will suffice. It offers 50GB of space, unmetered bandwidth, and five email accounts. Bluehost has an average uptime of >99.99 percent and average load times of 419ms.
The plan costs $ 7.99 per month. However, significant discounts are available for new customers, making it one of the cheapest WordPress hosting plans. (Get up to 63% off using this link!)
If you need something with a bit more power, check out the VPS (virtual private server) plans. For $ 19.99 per month, you get 2GB of RAM, 30GB of SSD storage, two cores, and free SSL.
Unusually, InMotion Hosting offers six dedicated WordPress hosting plans. Most companies only offer a couple.
The cheapest plan is WP-1000S. It will set you back $ 8.99 per month and is suitable for up to 20,000 monthly visitors. It includes unlimited bandwidth, unlimited email accounts, and 40GB of SSD storage space.
At the other end of the scale is the WP-6000S plan. It costs $ 119.99 per month and is suitable for up to 1.2 million monthly page views.
The three most expensive plans all include a dedicated IP address and a free subscription to Jetpack Professional. (Get up to 50% off using this link!)
Regardless of which plan you choose, WordPress comes preinstalled; you won't need to fiddle with third-party installers. You can also decide whether you want to optimize your site for traffic from either the eastern or western hemisphere.
InMotion's uptime runs at 99.97 percent. Its average load time is 752ms.
None of the big companies offer free WordPress hosting, but that doesn't mean there aren't free web hosting services out there.
Of course, you could just head to WordPress.com. Its servers are powerful enough to handle any traffic you throw at it. But there are some trade-offs—for example, you can only install your own plugins and run Jetpack if you pay a monthly fee. The free version is limited to 3GB of space, and you cannot display your own ads.
Instead, check out WordPlus. The free flavor gives you 128MB of SSD space, unlimited bandwidth, free SSL, free CDN, and access to cPanel. You can also use all WordPress' best plugins.
If that doesn't cover your needs, other popular free WordPress hosting providers include 000webhost, HostAwesome, and Byet. The four providers all have very different features and capabilities, so make sure you do your research before choosing.
In addition to the entry-level shared web hosting plans, lots of companies also offer managed WordPress hosting.
Typically, managed WordPress hosting is more expensive than its shared hosting counterpart, even though the list of features is often very similar.
The difference comes in the level of support you receive. If you're not technically inclined and would rather focus on producing content rather than managing the backend of a website, a managed WordPress hosting plan could be for you.
The hosting provider will manage all the behind-the-scenes stuff, including security, speed optimization, updates, and backups. The security support is perhaps the most important, it's easy to overlook when you start a new website.
On the downside, you can only run WordPress. If you decide to convert to a different CMS in the future, you'll need to migrate your entire site to a new plan. You might also find that your host will block some plugins that reduce performance.
If you'd like a managed WordPress hosting plan, check out SiteGround. With 99.98 percent uptime and a load time of 722ms, it's one of the best performing hosts on this list.
It's cheapest managed hosting plan—called StartUp—costs $ 11.95 per month. It's suitable for 10,000 monthly visits and offers 10GB of space.
A2 Hosting is a company I can personally vouch for. I use it to host four websites and have never had any issues.
When I first migrated to A2 Hosting from my previous provider, the company was quick to resolve technical issues that arose from the transfer, even though it later transpired that the problems were caused by the old host and were not of A2's making.
Since then, every time I have opened a support ticket, A2 has responded quickly and accurately. I've lost track of the number of times the reps on the company's 24/7 live chat have solved my issues in the middle of the night.
Regarding plans, A2 offers shared hosting, VPS hosting, and dedicated hosting. The entry-level shared hosting plan includes 25 email addresses, a 2.1 GHz core, five databases, and a server with a guaranteed 64GB of RAM. Regardless of which plan you pick, you can easily install WordPress using Softaculous.
Interestingly, A2 Hosting has compiled two of its own WordPress plugins that are worth using. A2 Fixed W3 Total Cache is a tweaked version of the popular W3 Total Cache plugin, while A2 Optimized WP offers performance improvements such as minifying files and pages, GZIP compression, image compression, and security improvements.
Finally, with an uptime of 99.90 percent and an average load time of 413ms, A2 Hosting is unquestionably one of the best WordPress hosting providers out there.
Another managed WordPress hosting provider worth considering is GoDaddy.
The company is more commonly associated with domain names rather than hosting plans, but its managed plan can comfortably compete with other companies' offerings on both price and features.
The cheapest GoDaddy WordPress hosting plan costs $ 8.99 per month. It is suitable for up to 25,000 visitors per month. It offers 10GB of storage and 99.99 percent uptime.
Because the plan is managed, you can expect nightly backups, automatic malware scanning and removal, a staging environment to test changes, and automatic DDoS protection.
Our final recommendation is HostGator. Like Bluehost, it's a well-established name in the industry and supports more than 10 million sites.
The entry-level cloud plan $ 9.95 per month. You will get two CPU cores, 2GB of RAM, free SSL, and unlimited bandwidth and storage. It can handle 100,000 visits per month.
If you need more power, check out the Business plan instead. For $ 22.95 per month, you will get 6GB of RAM, six CPU cores, and a dedicated IP address. You can also have an unlimited number of parked domains. It's suitable for 500,000 visits per month.
Lastly, HostGator has some of the most impressive performance stats in this list. It boasts an uptime of 99.96 percent and a load time of 462ms.
Making the Right WordPress Hosting Choice
The world of WordPress hosting is a competitive place. There is not a great deal of difference between any of the mainstream providers; they all offer similar features for a similar price.
The biggest decision you need to make is whether to buy managed WordPress hosting or regular hosting. Your level of technical expertise and willingness to learn should guide your thought process.
For more information about web hosting, check out our articles on the best web hosting services and the reasons free web hosting is bad for your first website.
Read the full article: The Best WordPress Hosting Providers